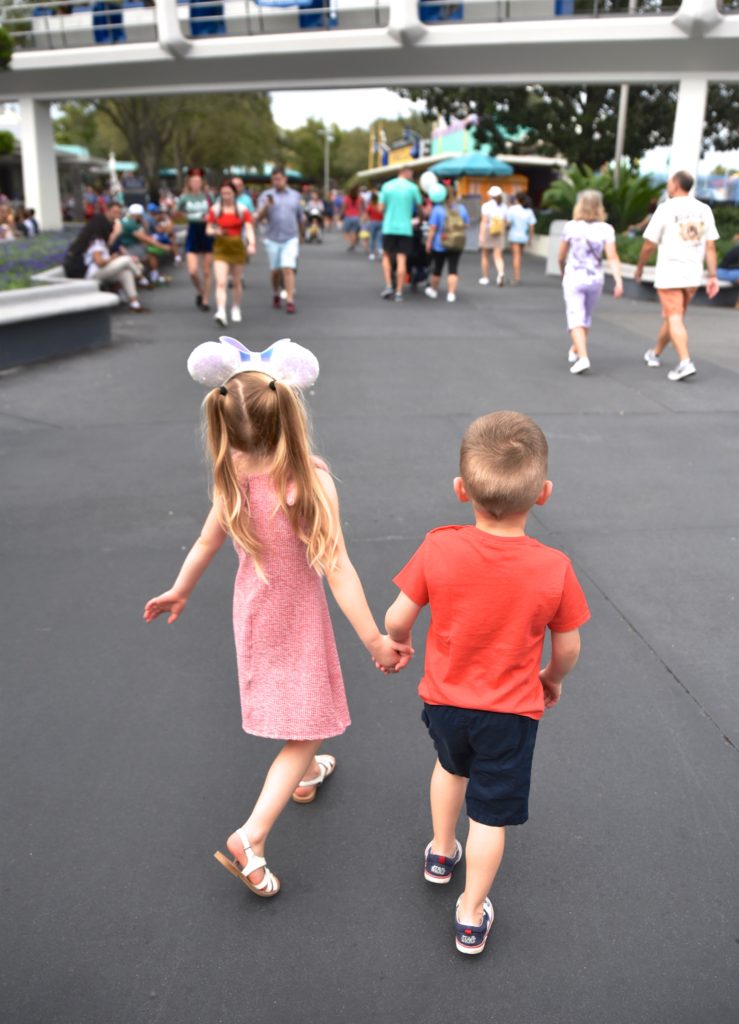 This is a sponsored post written by me on behalf of Visit Orlando. All opinions are 100% mine.
Whenever our young family of five is travelling to a new place, I always wonder, 'will the kids be getting the most out of the whole experience or am I just forking over a ton of money only to have them misbehave?  Is this really going to be 'worth it?'  It's a challenge to choose the appropriate daily activities while travelling, and honestly – how can you even begin to make an educated guess when you've never been to the city in the first place? 
Well, no more stressing.  I've compiled a list of some of Orlando's top attractions for families that is sure to please your clan.
Having recently travelled and spent every day out and about experiencing all the city had to offer (with all three kids in tow), I've made a quick and easy reference list – with tons of pictures – of the top five places to visit while you are there with your family. 
These attractions are both kid and adult friendly.
I also want to note that as much as I love all of the Disney theme parks, I didn't think it was necessary to include them on this list as I'm sure so many people will go and visit at least one of them while travelling to Orlando.
      Bringing it in strong with #5:  ICON ORLANDO 
You may have seen me obsessing about the ICON Orlando 360 over in my IG stories, highlights and in a post on Instagram because it is really that spectacular. This 400 foot observation wheel is just the start of the incredible experience of the complex.  There are multiple restaurants, arcades, water fountains in front of a huge green space that your kids can run around on, it even features a little train that the kids can hop on and ride around.  Nate and I loved it so much we returned again to go on a date night and enjoy the nightlife.  We even played vintage Mario Bros outside in the warmth of the evening while the sun set behind us!  So much fun.  I really did feel like a teenager again.  But honestly the neatest, (and handiest) thing about the ICON Orlando complex is that it is sure to please everyone in your group because there is something there for all ages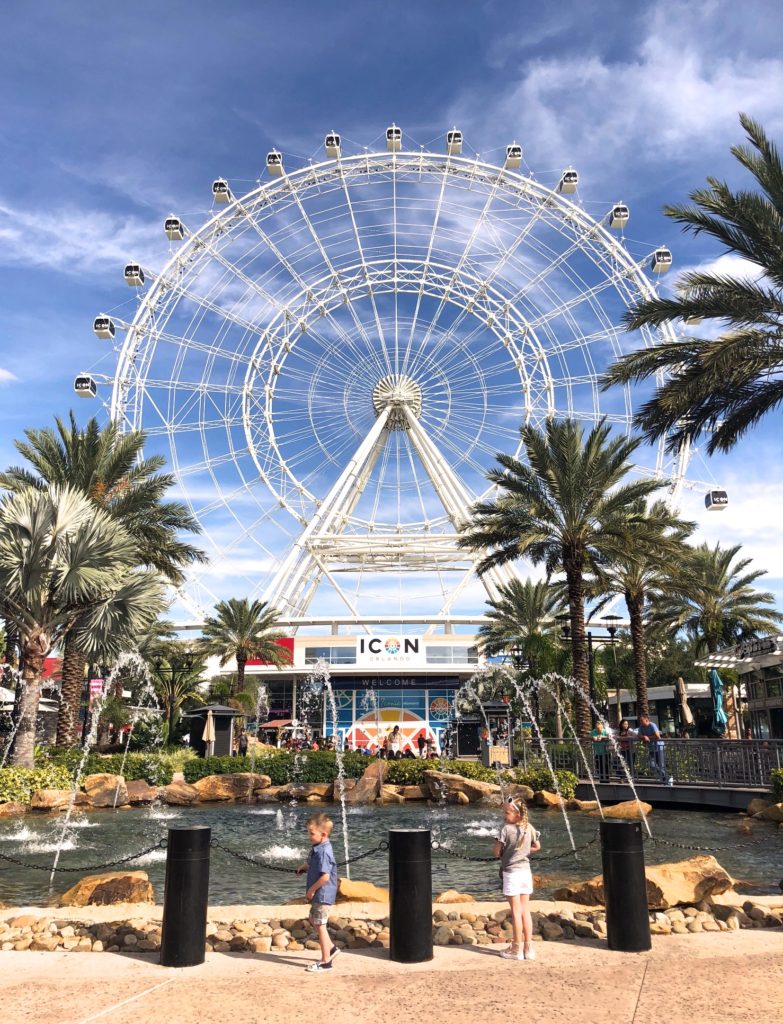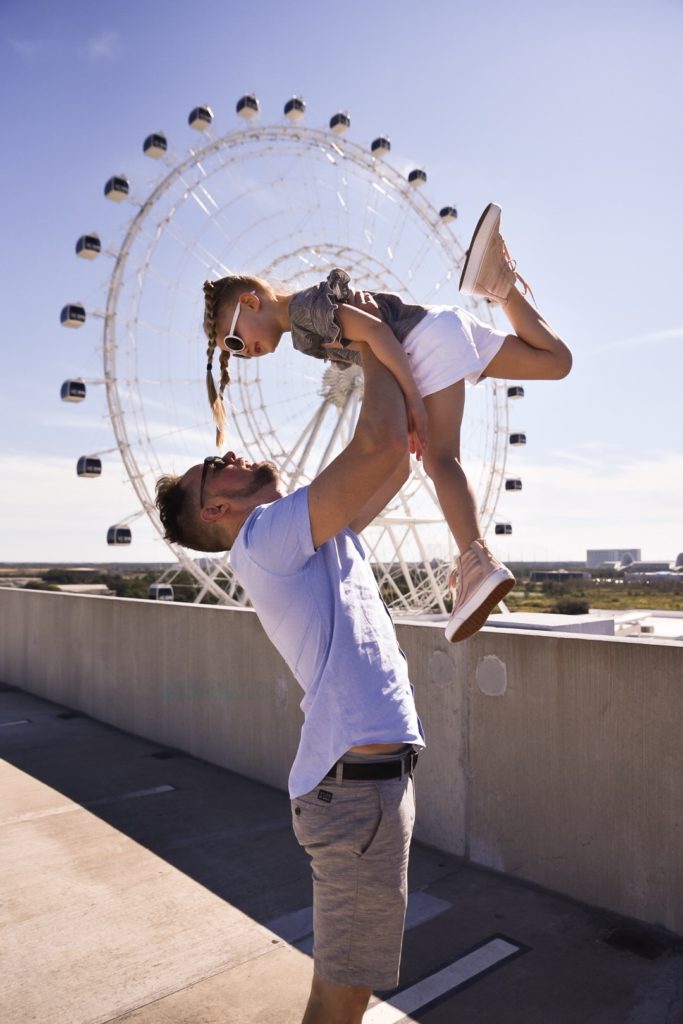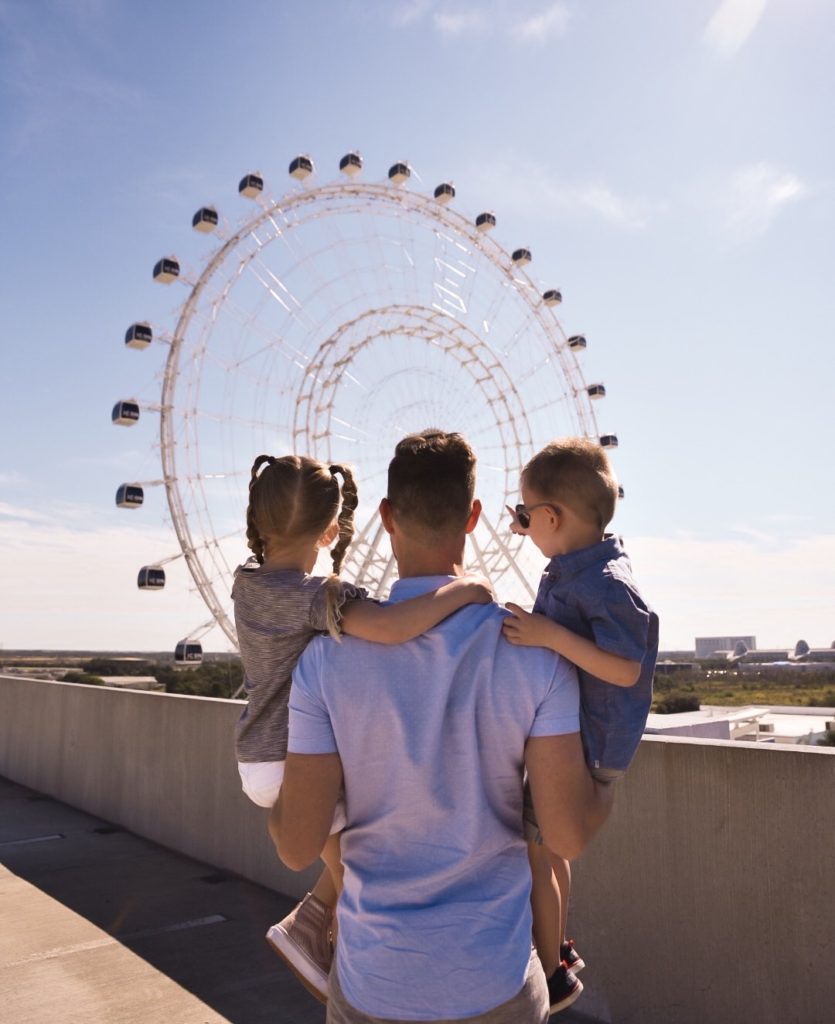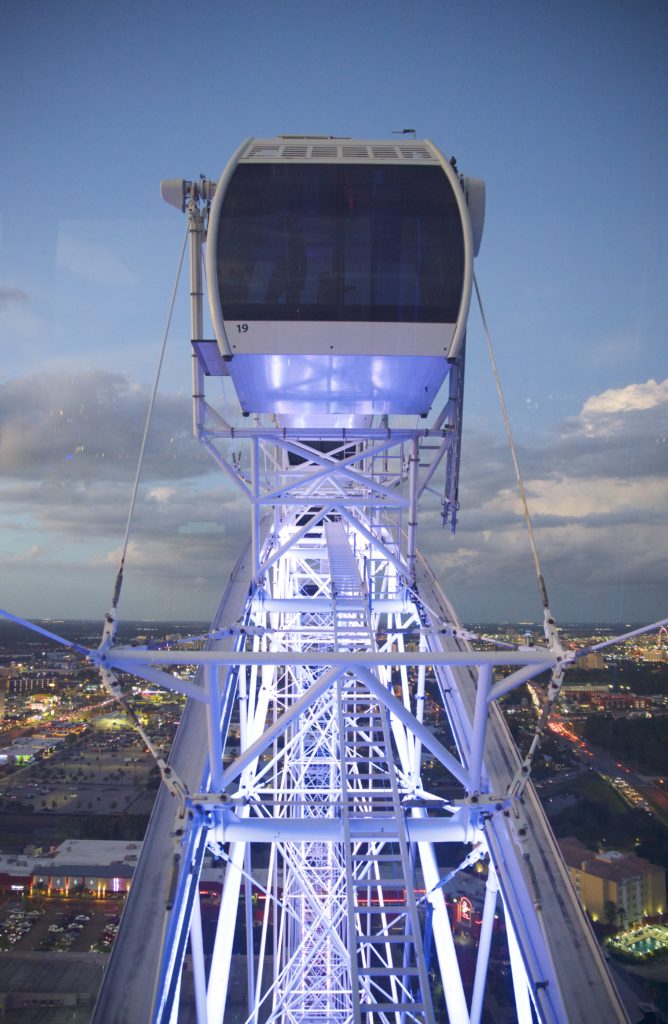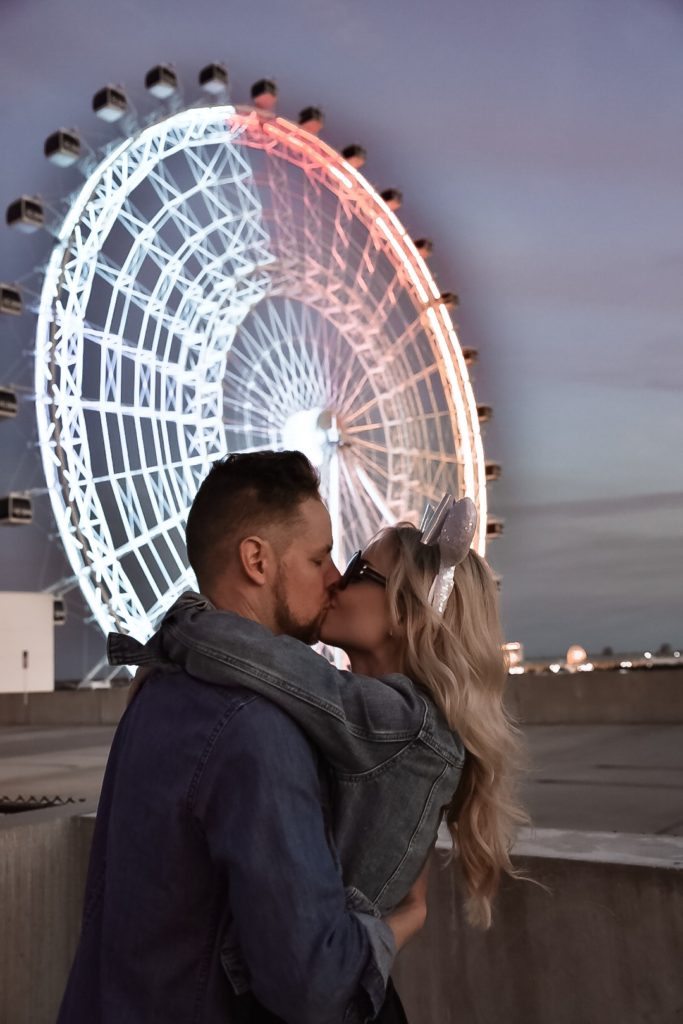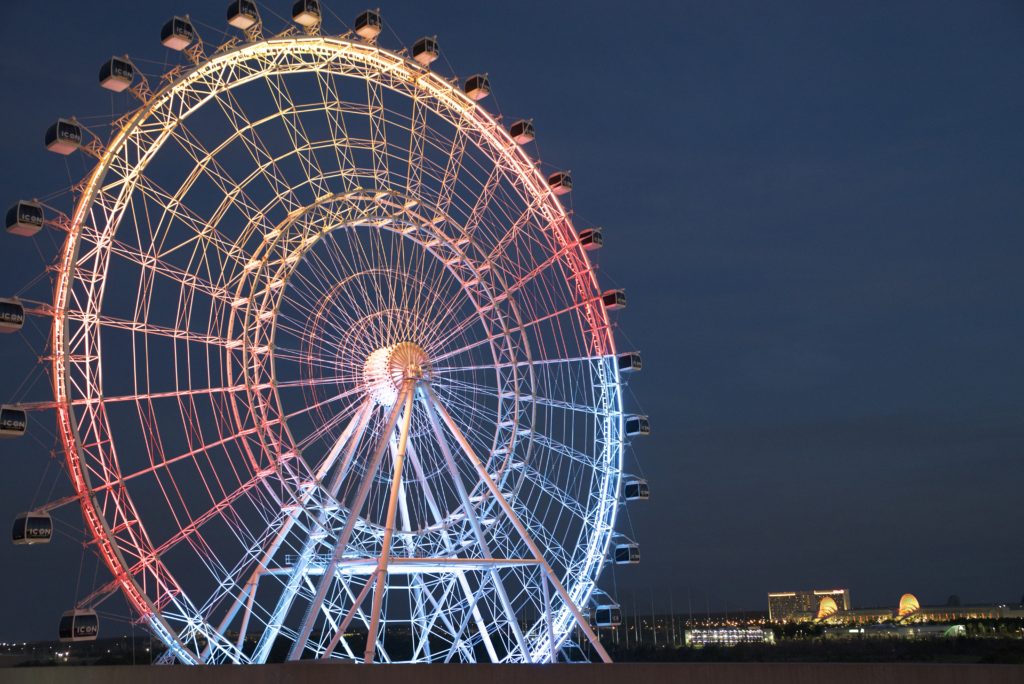 \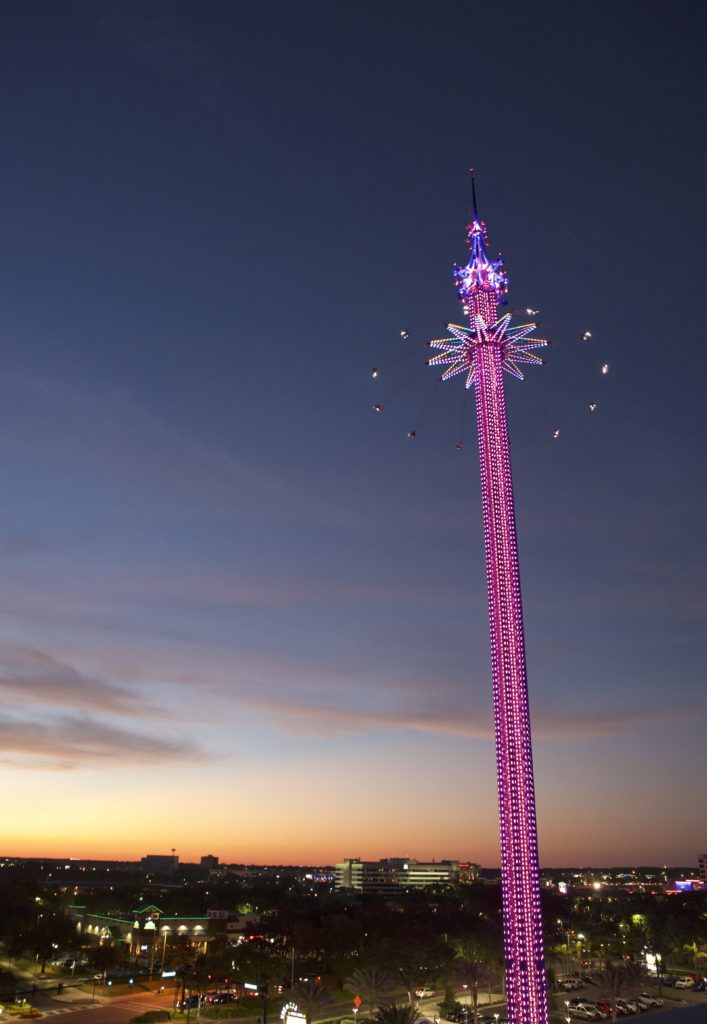 Number 4:  Disney Springs
Disney Springs is an outdoor shopping, dining and entertainment attraction at the WDW resort in bay Lake where they have a huge Lake surrounding by a ton of amazing stores and restaurants.  They also feature rides like the Italian water taxi and have live (free) music concerts for everyone to enjoy.  Our family ate at a very fancy and family friendly restaurant called Paddlefish which was absolutely delicious.  It was quite refined inside and the service was impecable, but they fully accepted and welcomed our young family with highchairs, colouring and these crazy cool toys that the kids twisted into different shapes.  The restaurant was actually a retired boat you can walk around on while waiting for you dinner.  It felt like a little cruise ship.  What the kids also really enjoyed was exploring the massive lego structures built in the shapes of the Sea monsters, Disney Toy Story characters and even life-sized lego Dinosaurs.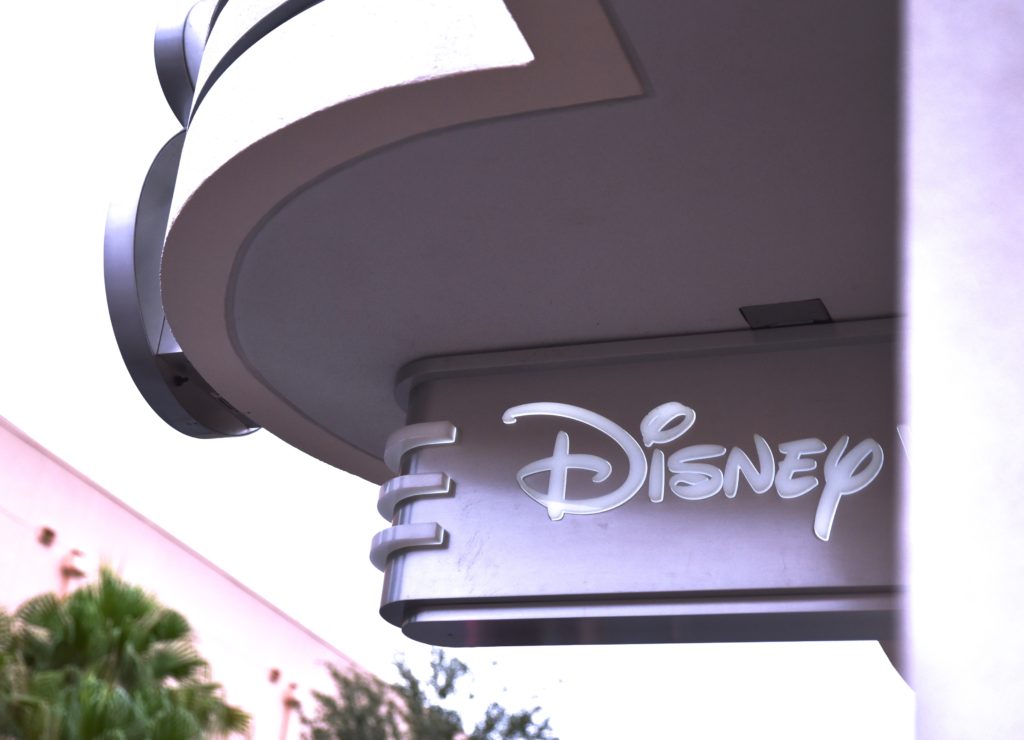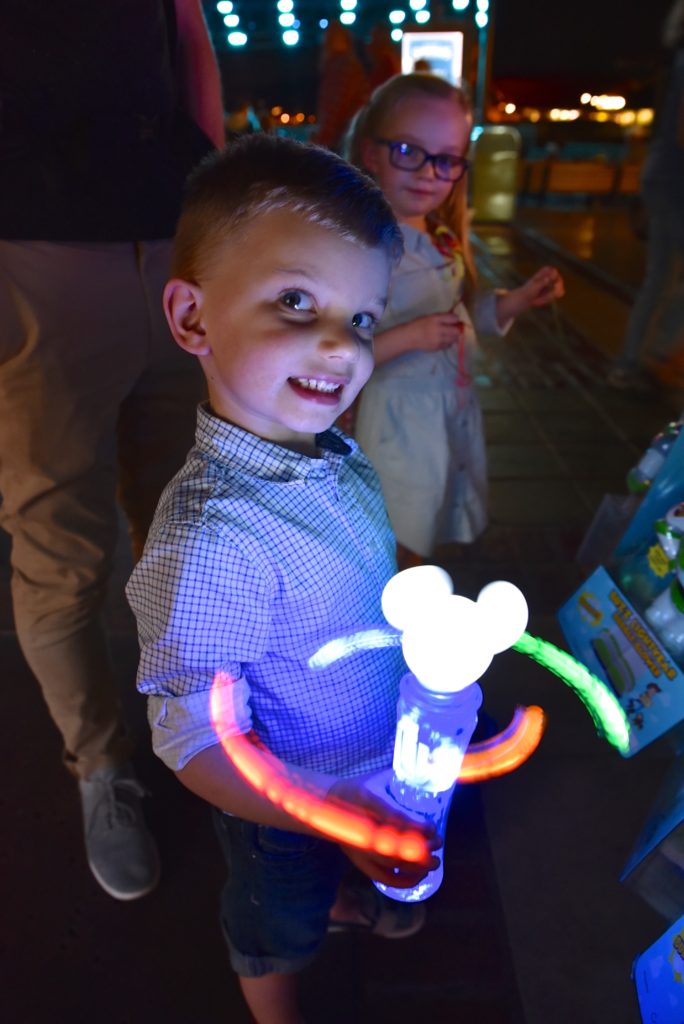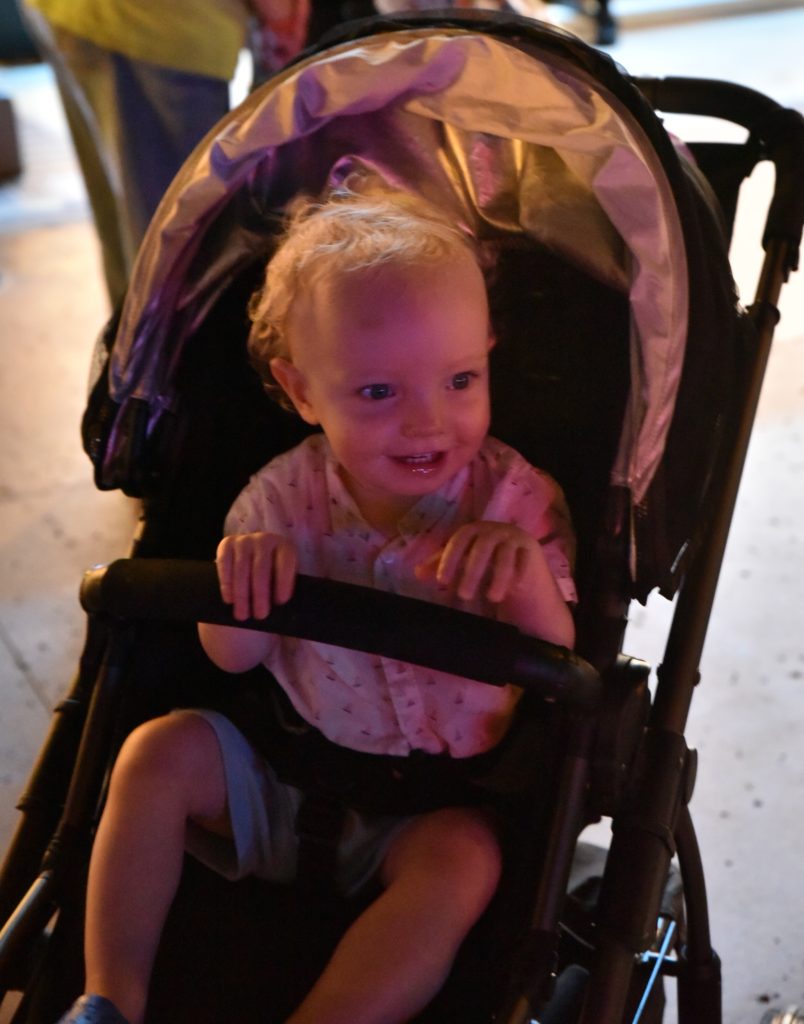 #3: Sea Life Aquarium
Ok, coming from a person who is typically very busy and stressed with the daily duties of parenthood, I personally loved the Sea Life Aquarium.  It actually put me in this super relaxed state where I was much more chill and care-free.  The way the fish were swimming alongside as I walked through various tunnels and the blue tones of the water along with the soothing music – I was seriously in heaven.  The kids on the other hand went ahead with Daddy and explored all the underground caves and interactive rock pools where they could stick their hands right into the water and touch some of the creatures.  There was even a climbing zone and playground IN the underground aquarium where they could let off some more steam.  The kids were presented with a scavenger card upon entering the aquarium where they can check off seeing the coral reef, seahorses, sea dragons, turtles, jellyfish, sharks, rays and octopus.  It's truly spectacular seeing these creatures so up close.  My favourite part of the visit was walking through the long tunnel where the fish were swimming overtop of you!  Definitely a highlight for us.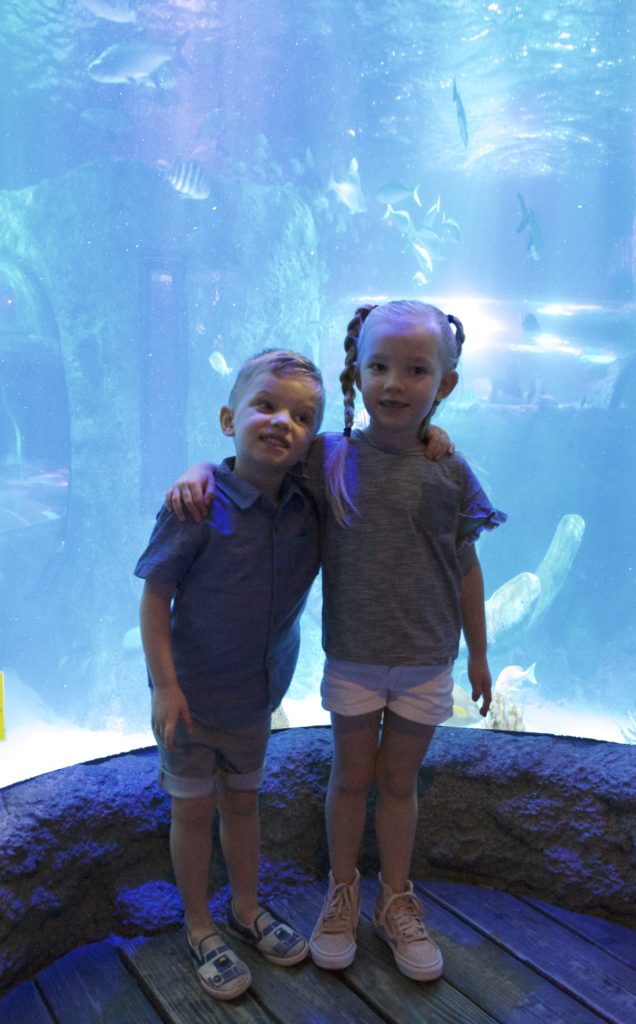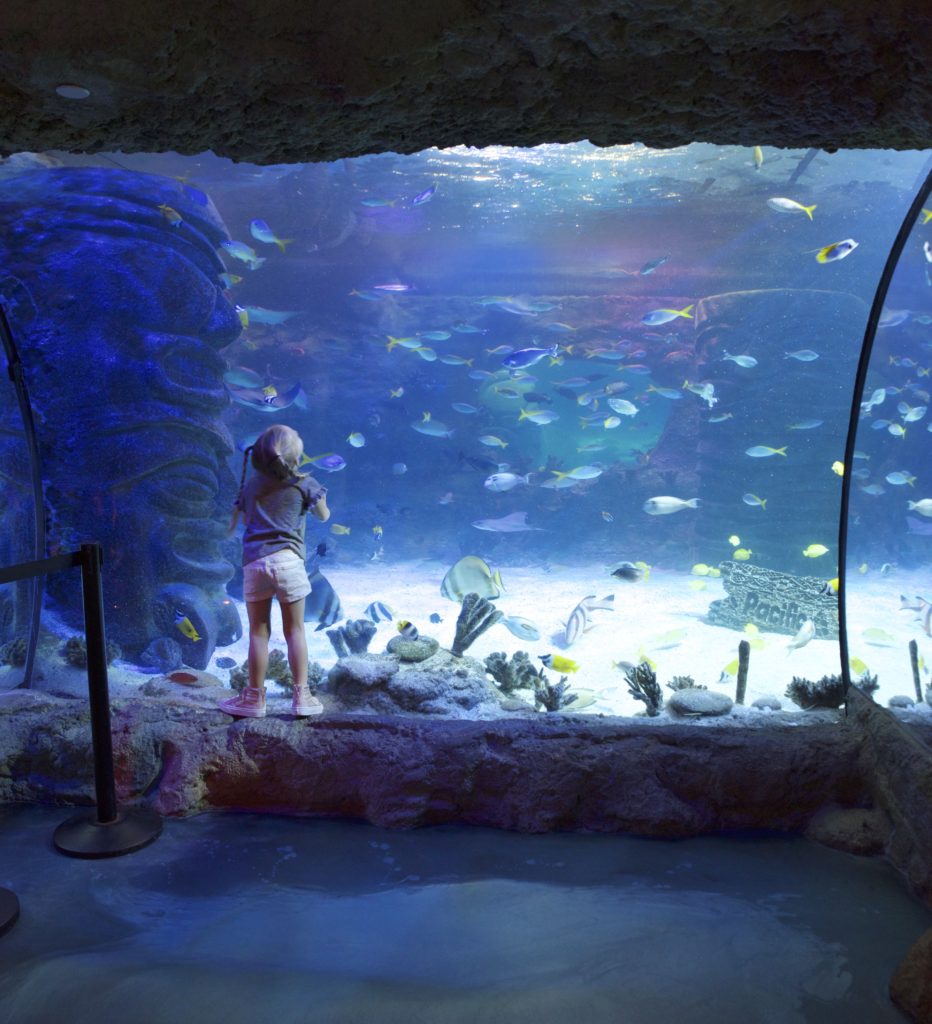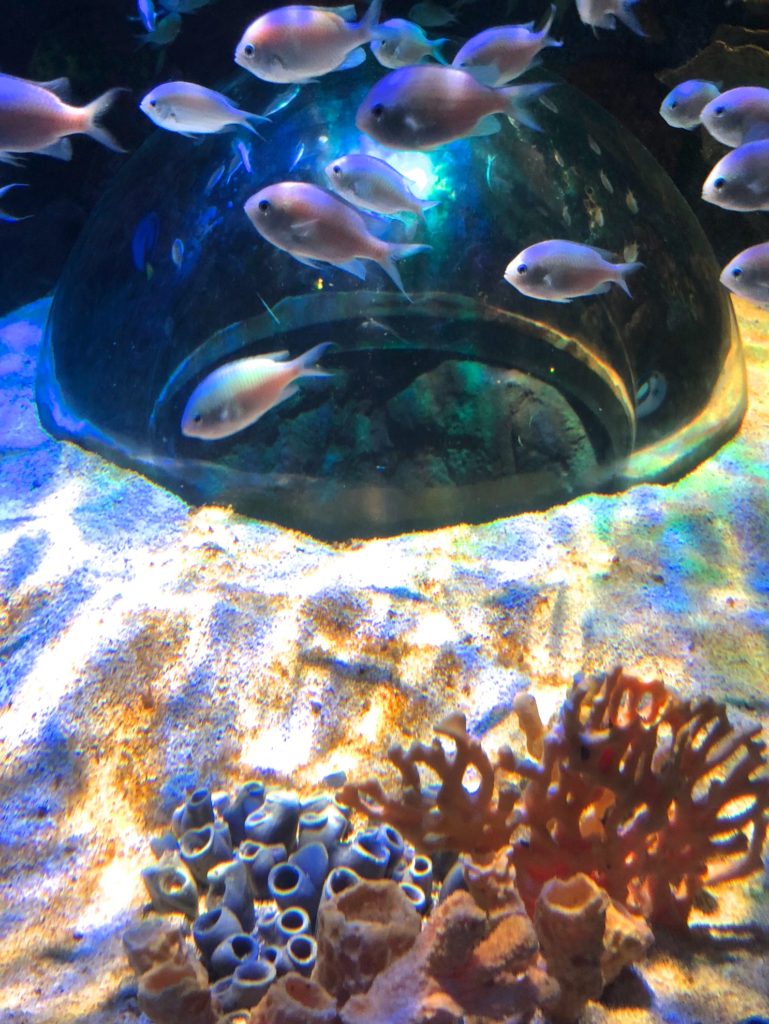 #2:  Crayola Experience 
This place was in one word: Epic.  Let me just say that I really look at crayons differently after having visited Crayola Experience.  I was worried that baby Maks would have crayons in his mouth the whole time scribbling on everything in sight, but instead he was occupied with the massive toddler play zone beside the creative art space for the older kids.  Scarlet and Will got to make numerous crayons with their own labels and there was even an interactive computerized stage area where the crayon wax responded to the movements of the kids.  Very cool!  The kids were talking about it for days afterwards.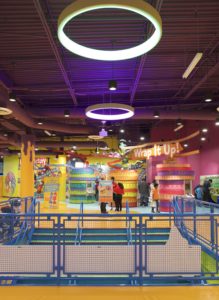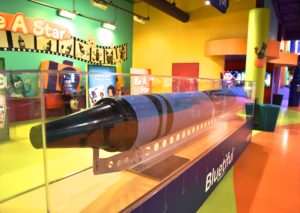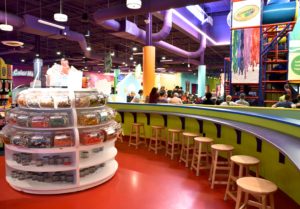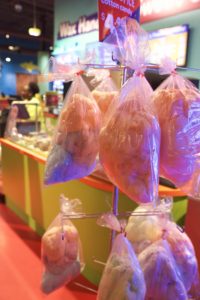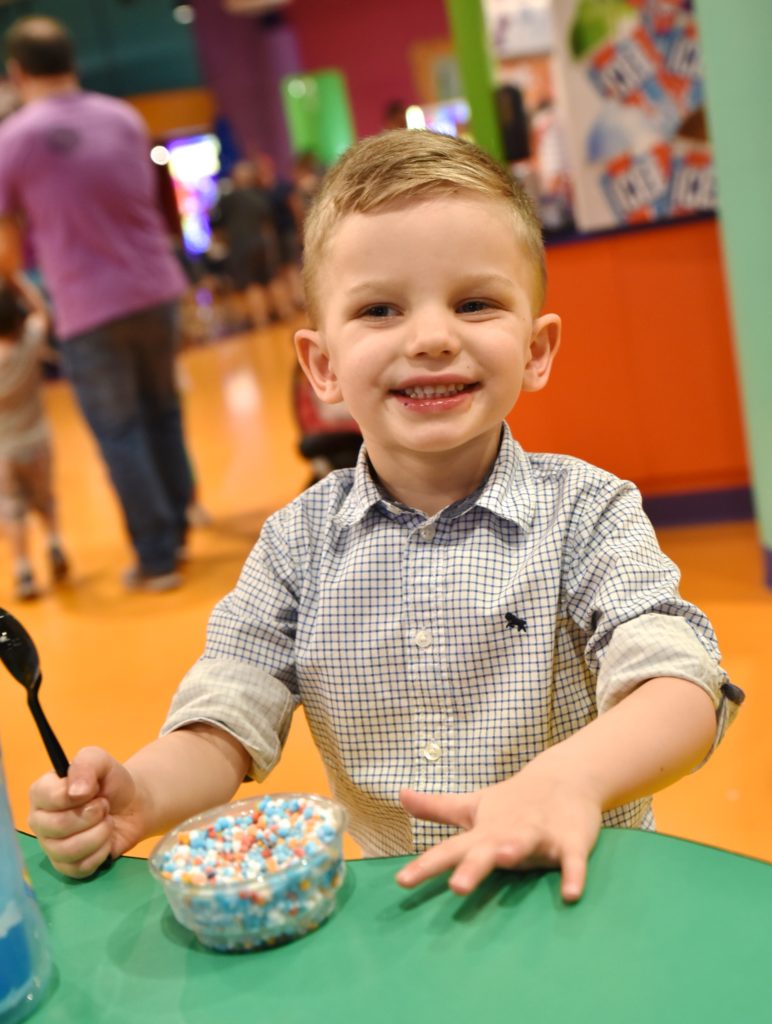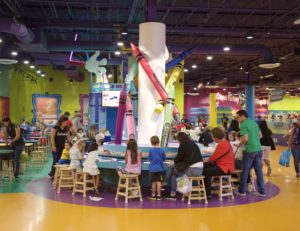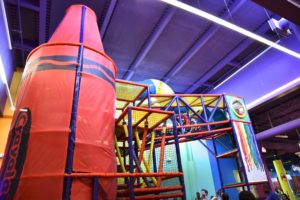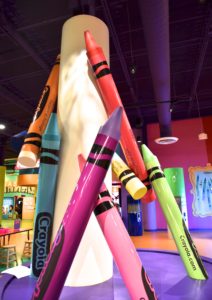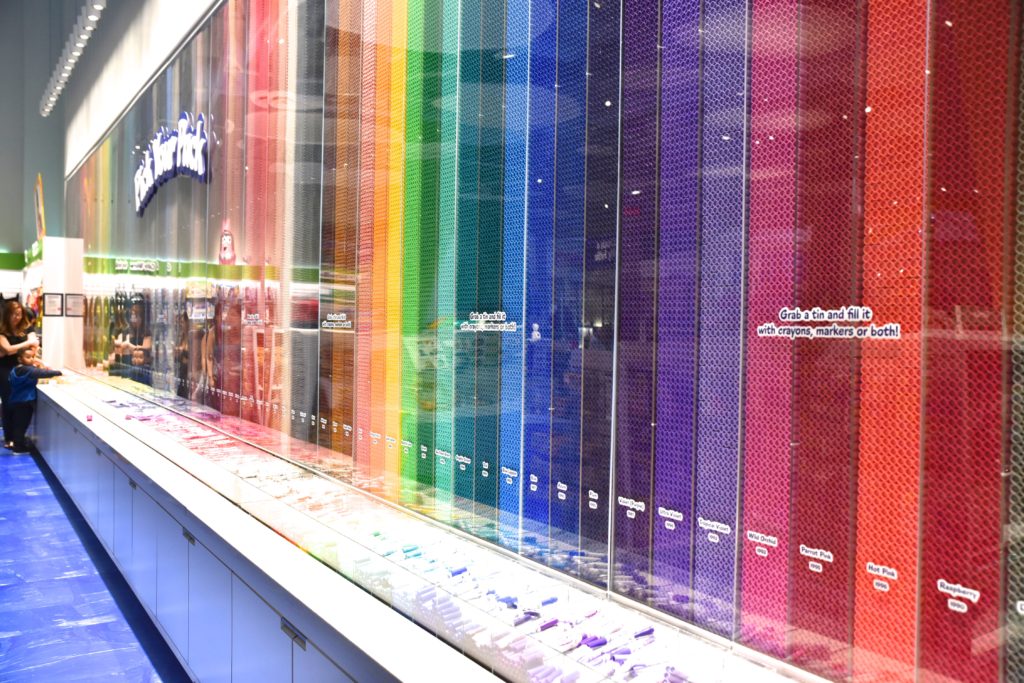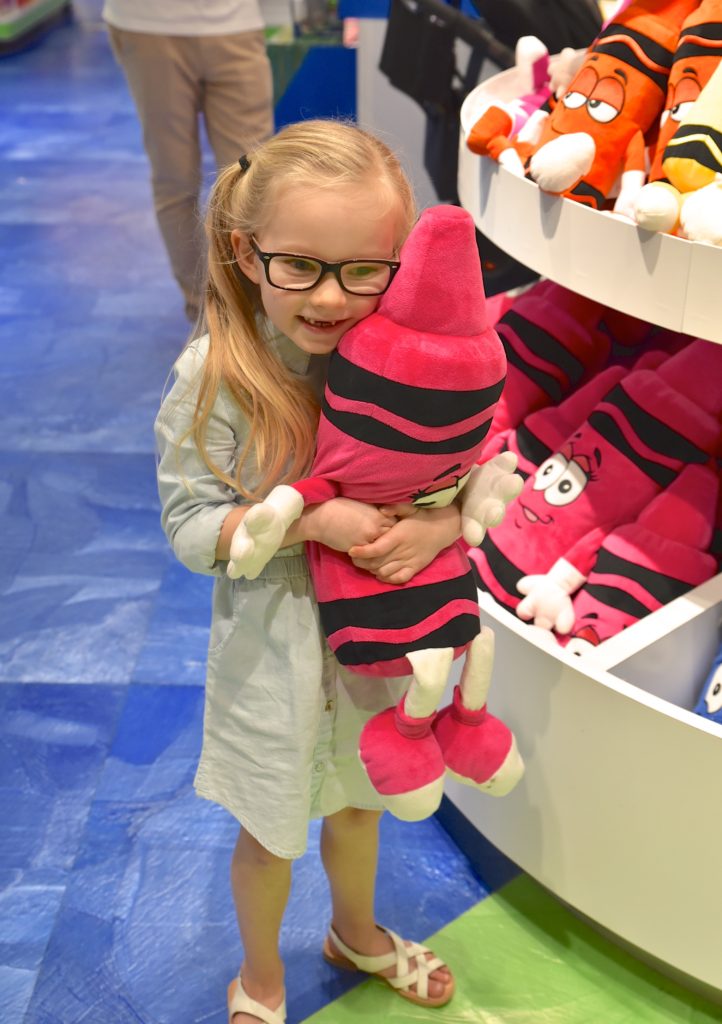 And finally – in our opinion, the number one MUST:
 #1.  UNIVERSAL'S VOLCANO BAY WATERPARK
By far, this is an absolutely YOU-HAVE-TO-GO!  If you had to go to just one spot (besides Disney World of course), this would be it.  We haven't had this much fun in a very long time and didn't anticipate the joy that would come out of this place!
First, let me set the scene.  This waterpark has a tropical Hawaiian theme throughout from the gorgeous relaxing music playing in the background wherever you go, to the cool tiki statues and incredible Volcano that is plopped right smack dab in the centre of the park (and actually spurts steam and water).  
Now you may be asking – is the place even good for babies?  It's a waterpark – hello hazard?  But the answer is a huge YES!
The baby area is closed off to most (if not all) other swimming areas, and the water isn't any deeper than the top of their foot.  It's more of a splash pad zone with very gentle baby slides.
Toddlers – I was paranoid before we arrived at the waterpark.  I sat the kids down and demanded that they wear their lifejackets the whole day and do not take them off for any reason at all.  When we got there, I noticed that the toddler/young zone didn't have water past their hip line if they were sitting down in the water.  So literally the kids can slide down any of the EIGHT (yes eight, you read it right)… kid waterslides.  Adults are not permitted  to go down with them which I was terrified about, but after they got to the bottom it was like they just stood up and ran over to the stairs to go back up.  There really wasn't much 'swimming' to do – it is mostly a ton of slides and splash pads for the young kids.  
Now having said that – there is a TON of swimming a deep water pools for teenagers and adults.  It's just at a different section of the park.  Even with all of these security and safety measures, they still have numerous lifeguards watching on duty so you feel totally and completely safe even if you loose sight of your kids for a split second as they run up to yet another water slide.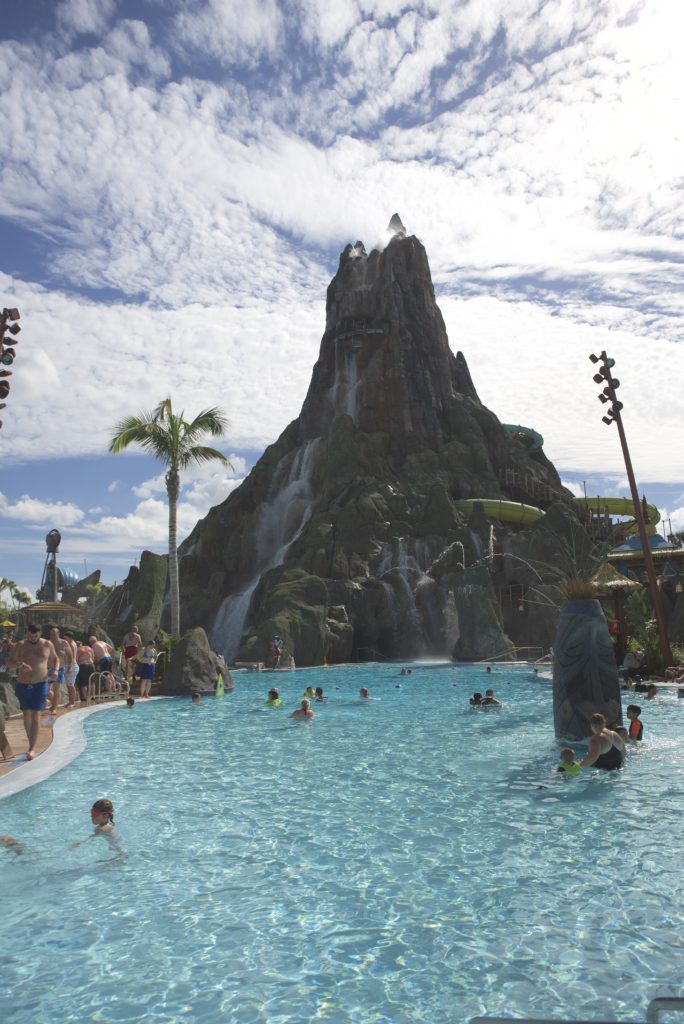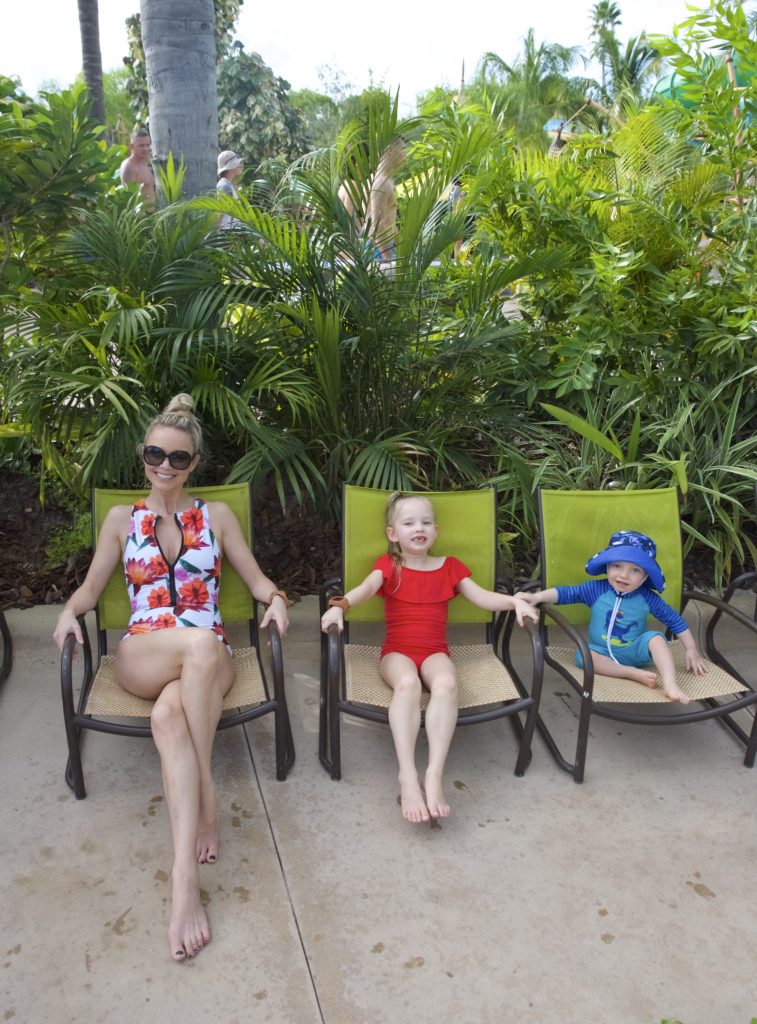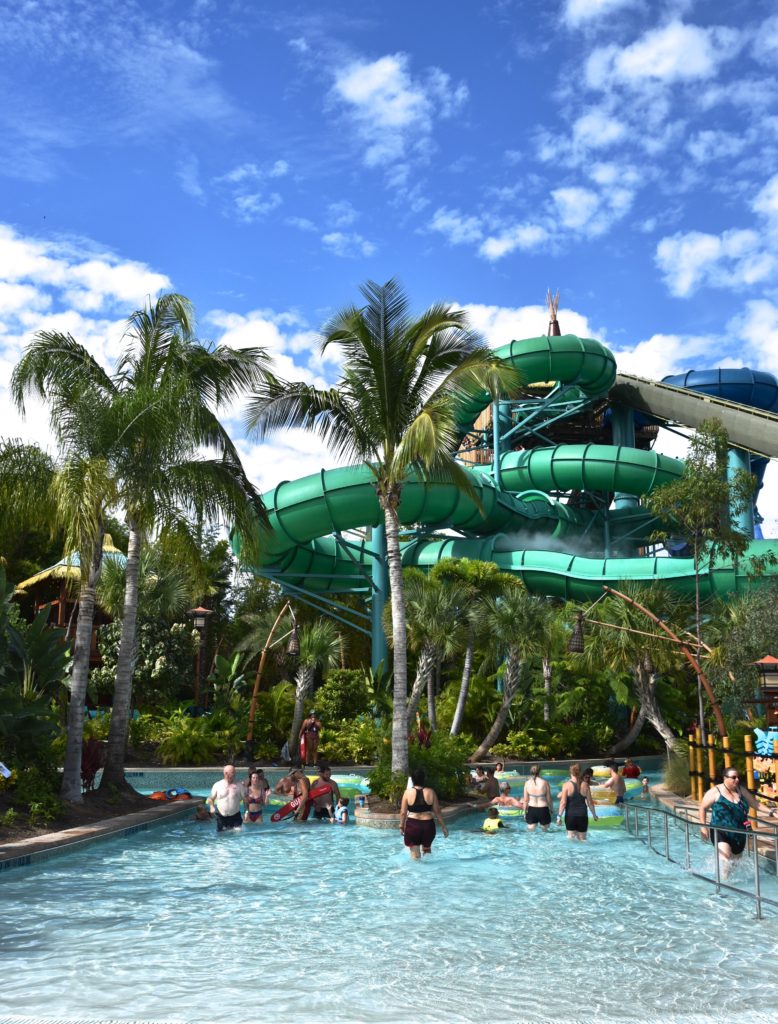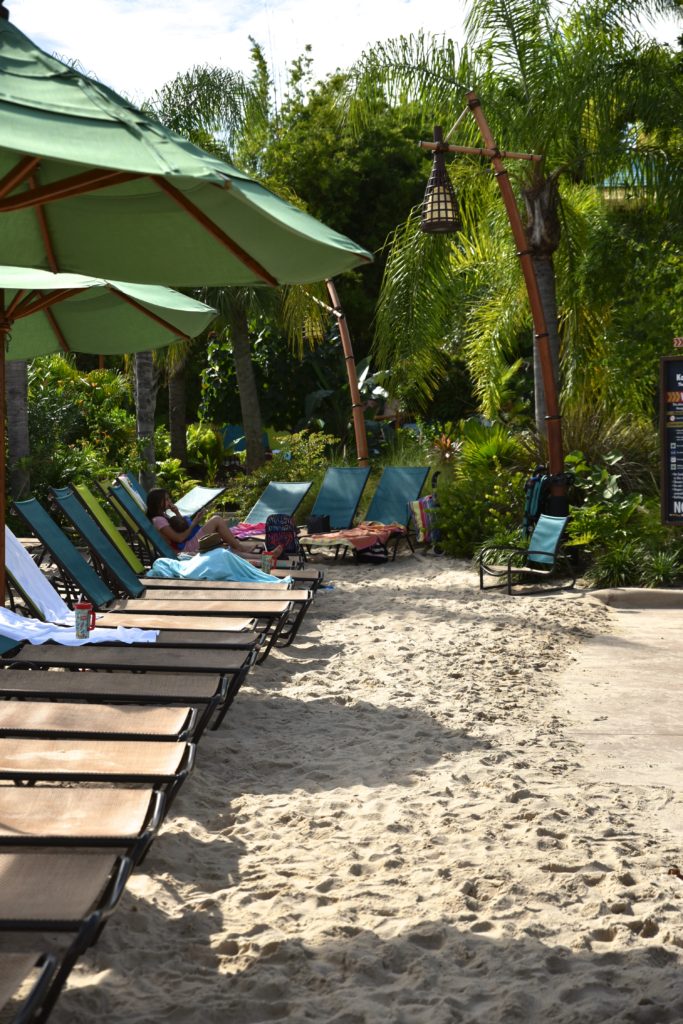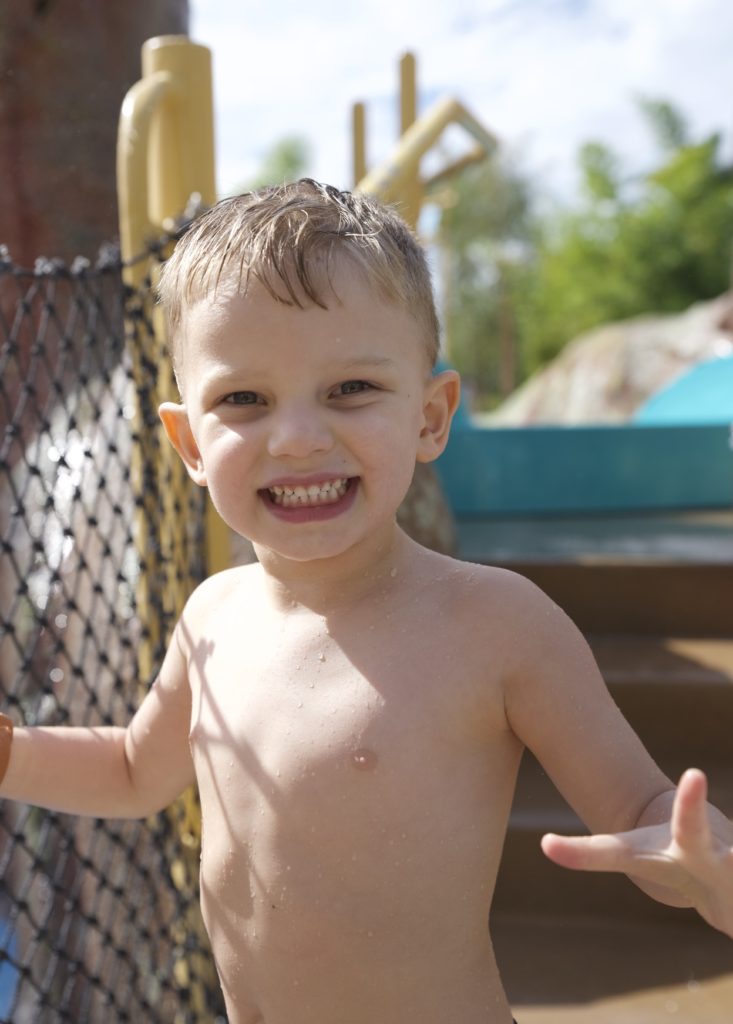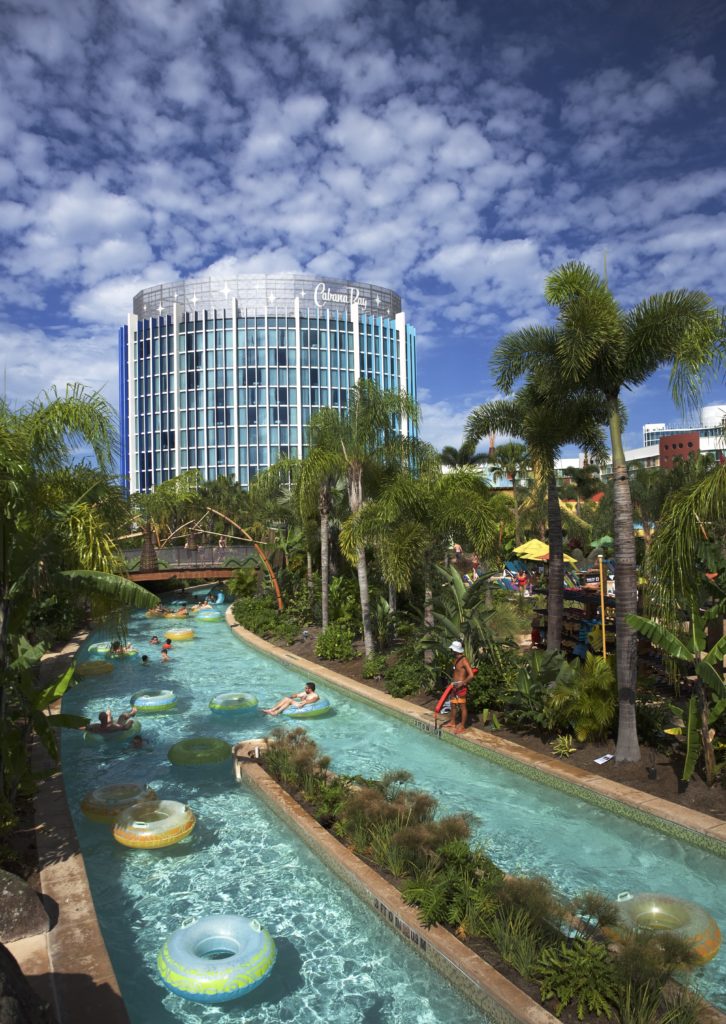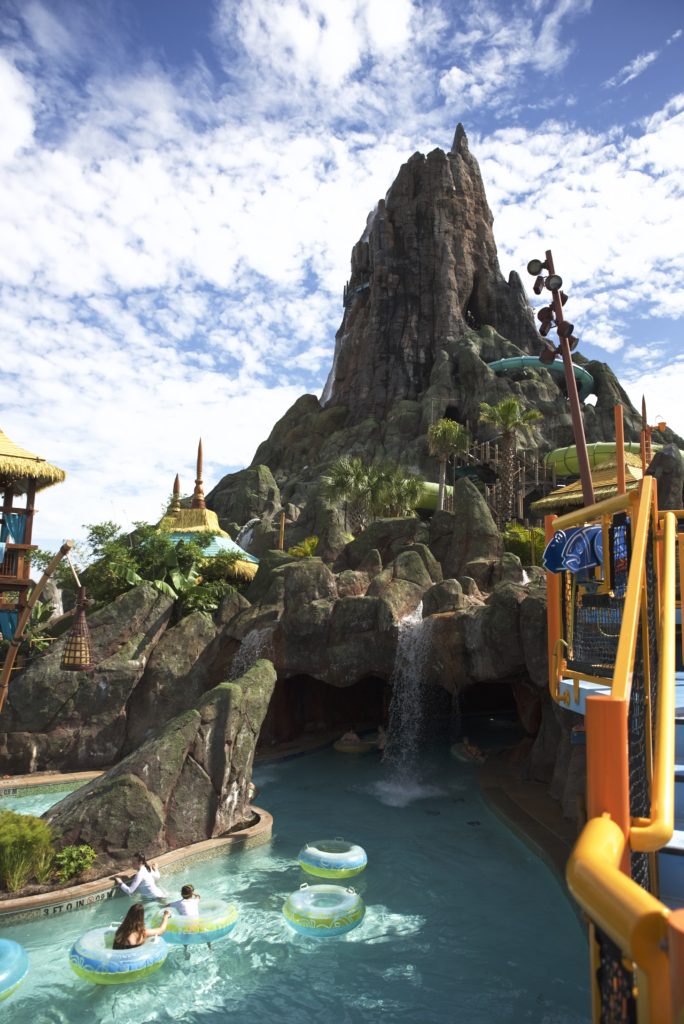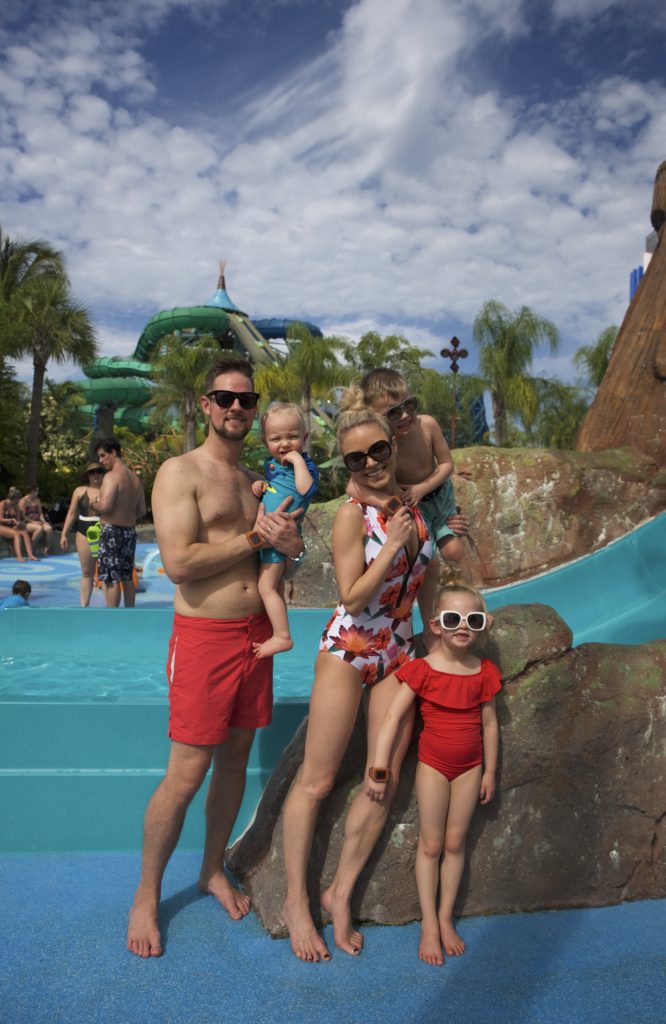 Finally, we stayed at the gorgeous Hyatt Regency Grand Hotel.  Even though the hotel is extremely luxurious (they serve you champagne when you check in), I still highly recommend it for families.  It's situated over 1,000 plus acres near all of the best theme parks.  It is on a gated property that is pristinely kept up and they have a gorgeous private lake alongside a beautiful 45 hole Jack Nicklaus golf course!  The rooms overlook the fireworks that happen most evenings at the parks so you also get to experience the beautiful colours and shapes of the fireworks display in your jammies!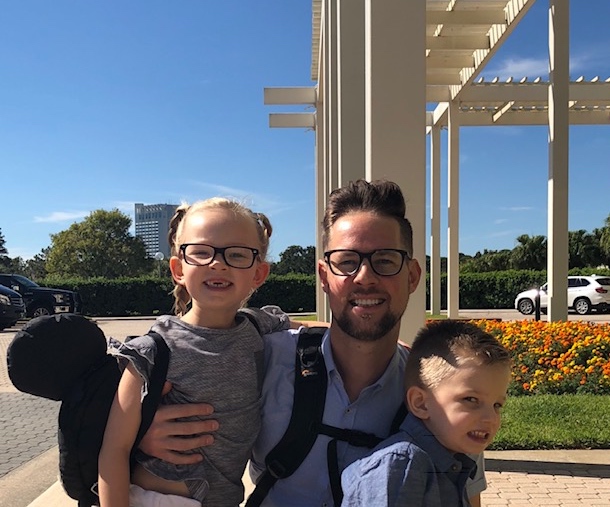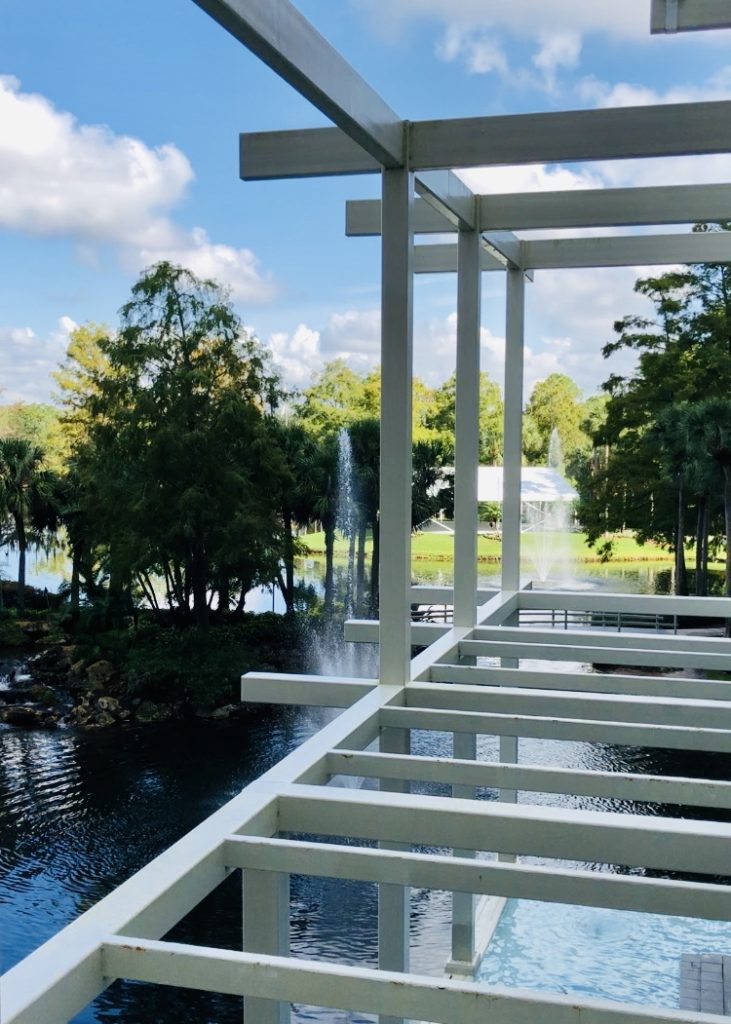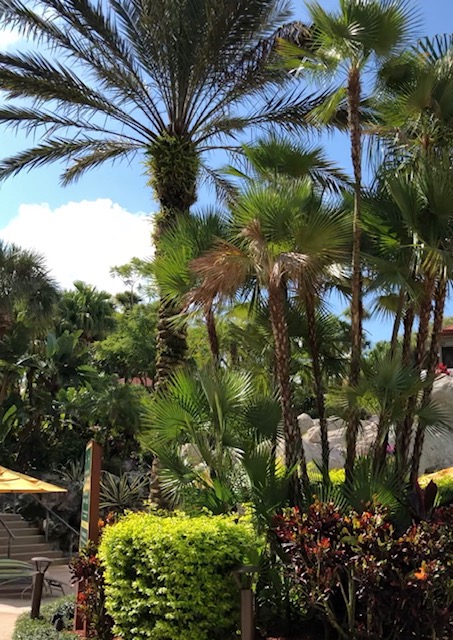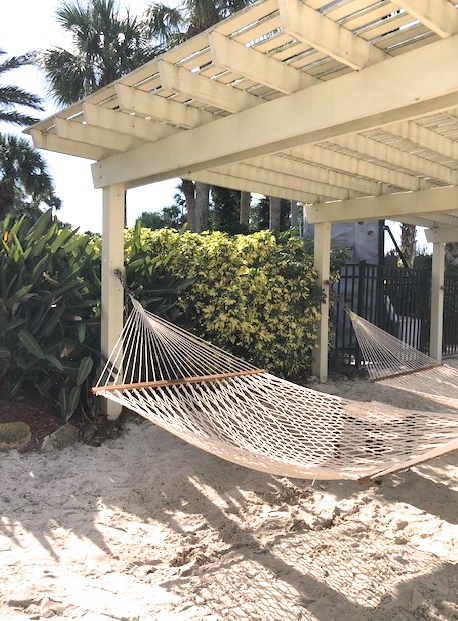 So there it is guys!  The top five places and activities to do that are worth the time and money for your family to have a fantastic vacation while in Florida.  A huge thank you to Visit Orlando for hosting us while we were there!  Both Nate and I agreed with want to come back and visit again in the future because it is such a special place.  Looking forward to the next go around!