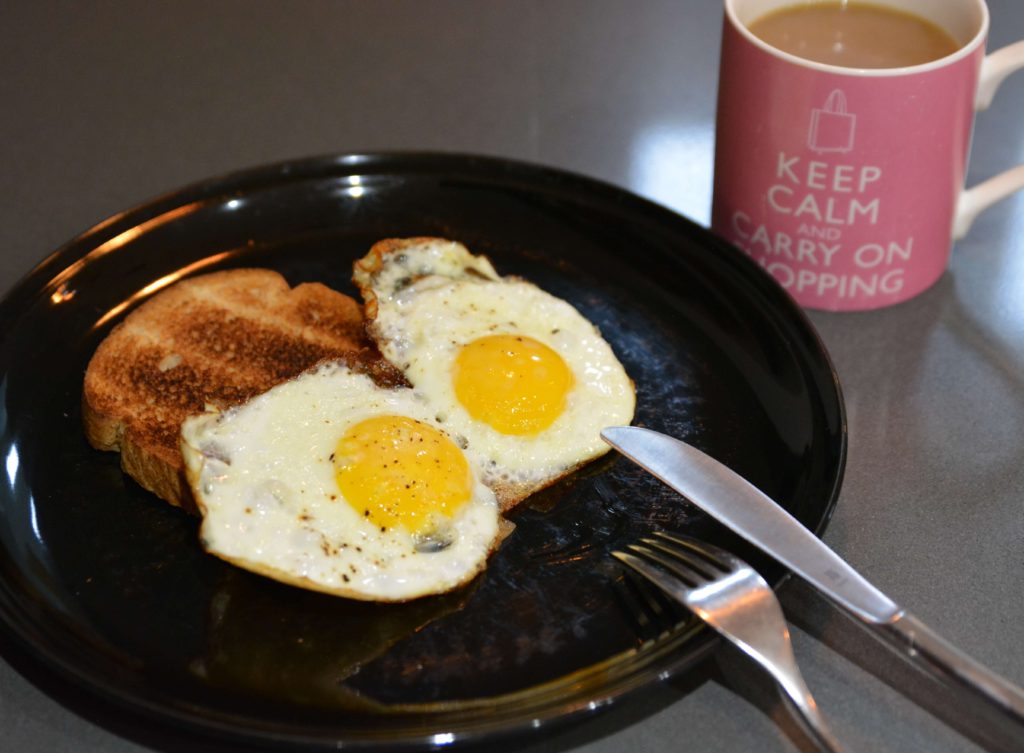 Breakfast
Two fried eggs with salt and pepper on a slice of whole wheat toast.  Coffee and milk on the side.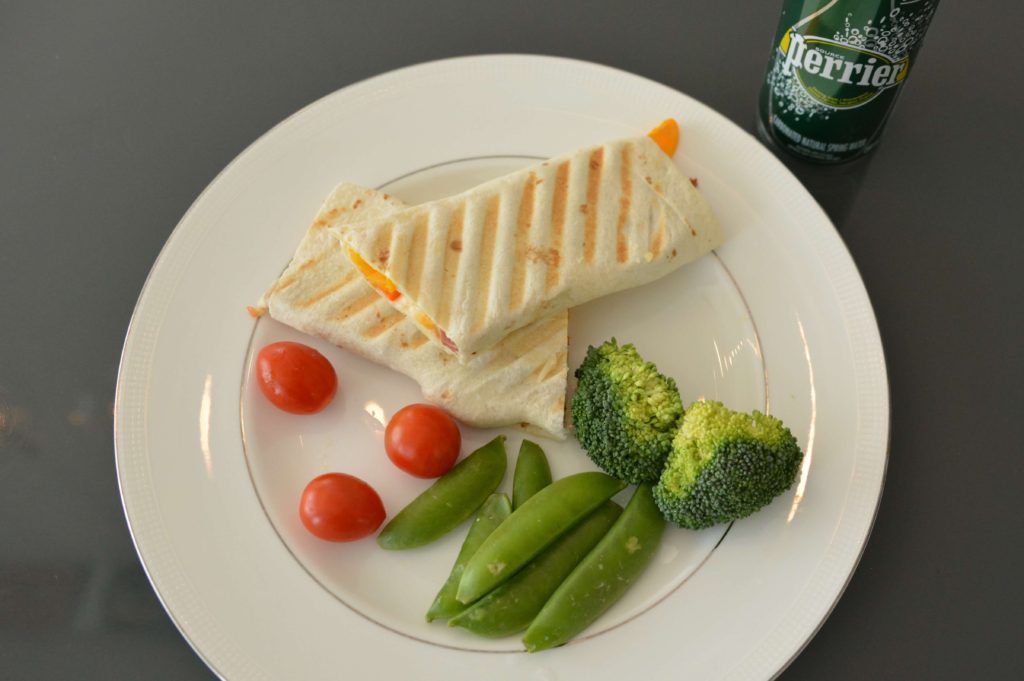 Lunch:
Panini with pepperoni, red and orange peppers and cheddar cheese.  Veggies on the side.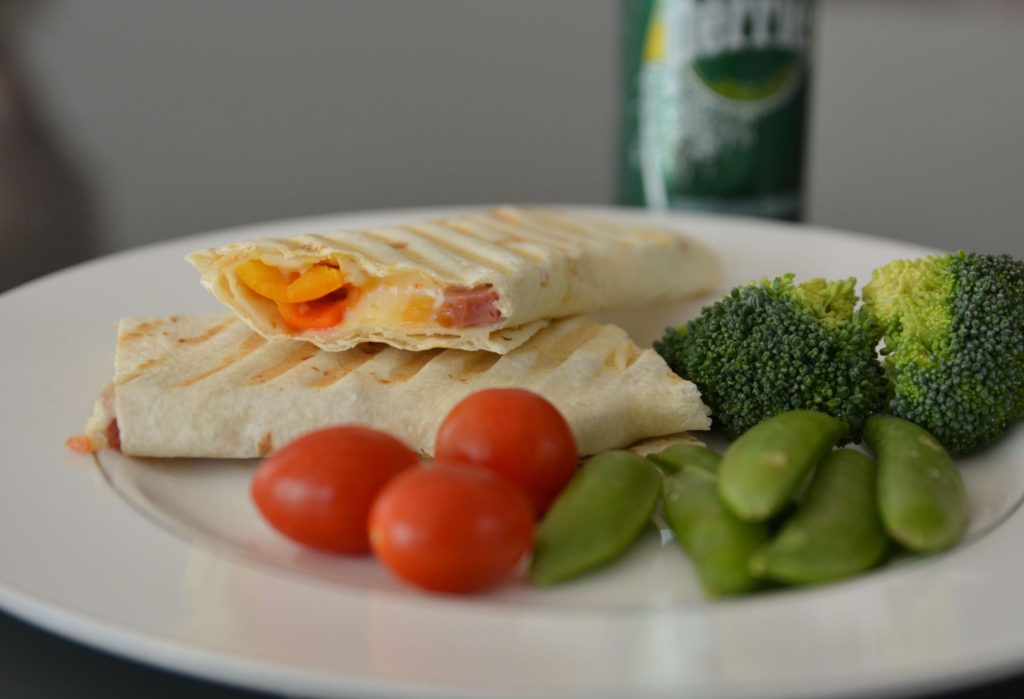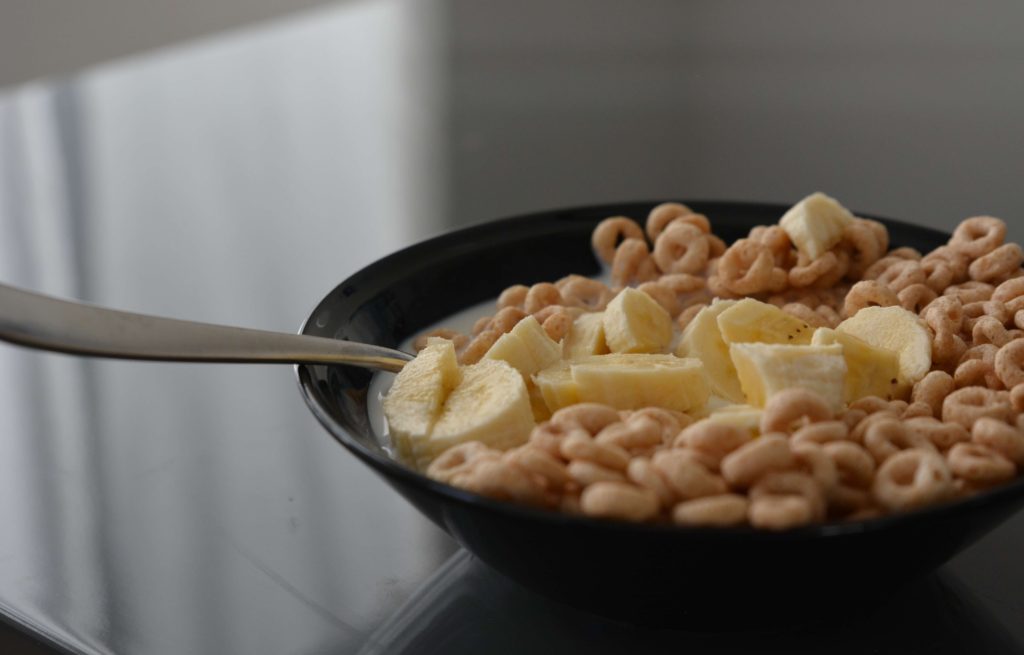 Snack:
It's a strange one I know – but I was craving cheerios and bananas today for a snack.  I had whole milk in there as well.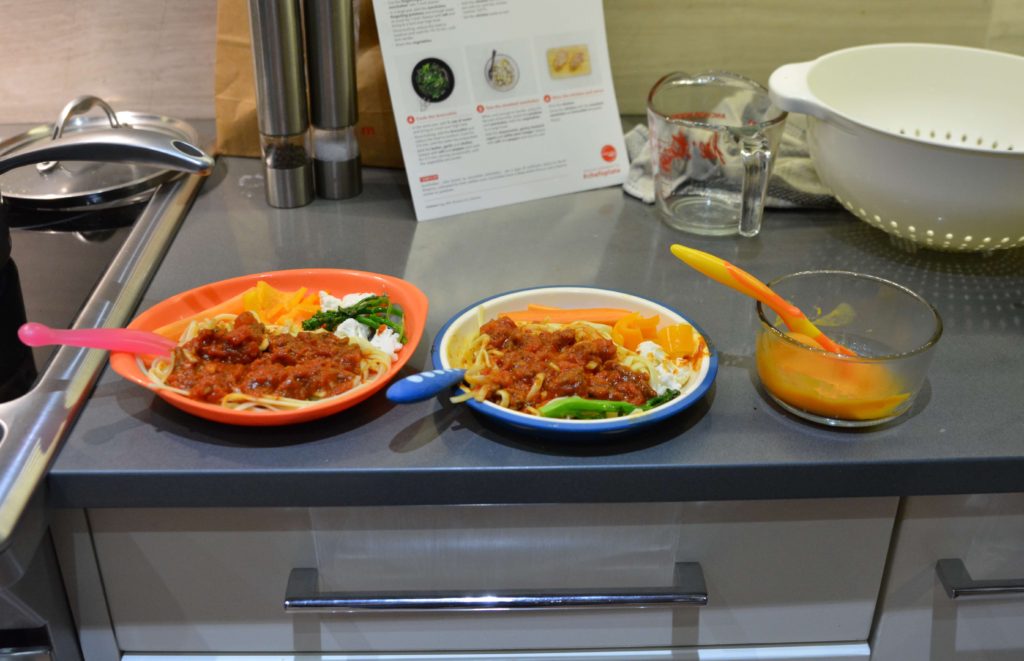 I'll occasionally make the kids a separate meal if I know there is something in the dish that they won't eat (in the case above it was the spicy dijon mustard that was mixed in with the potato/sunchoke salad.  As you can see above, Maks is on solids now!  He had smashed yams and he LOOOOOOOVVVVED it.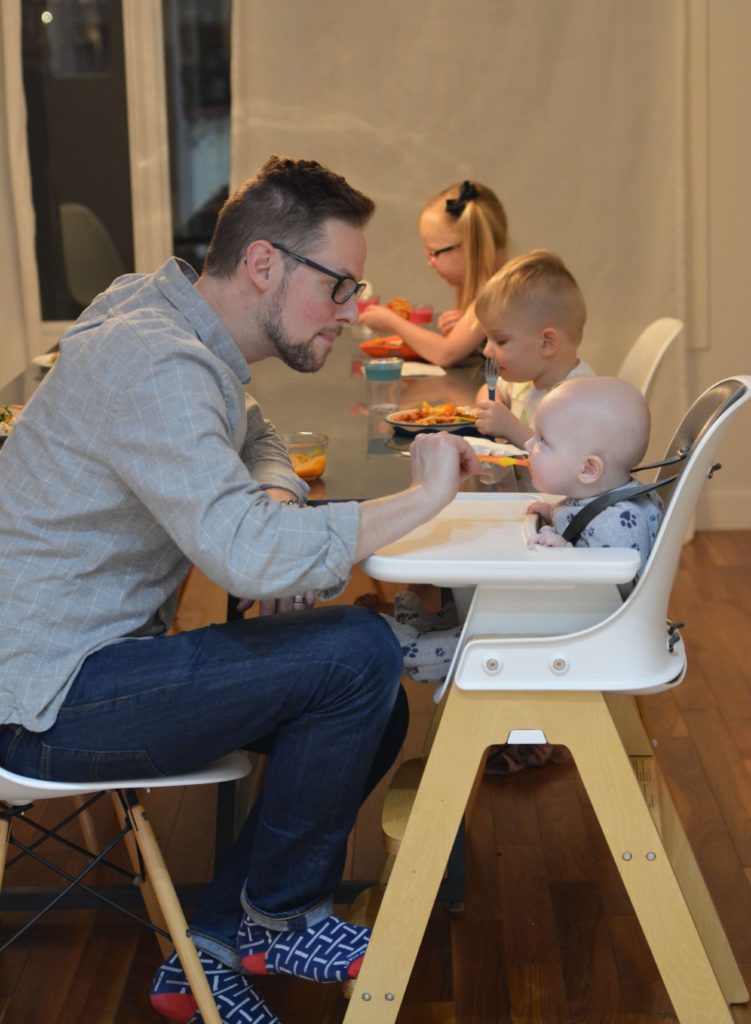 Everyone is happy!  Certain nights we let the kids eat first and then pop on a little show for them before bath time – that way, Nate and I get to eat alone and it sort of feels like a date.  HAHA!  You do what you gotta do 😉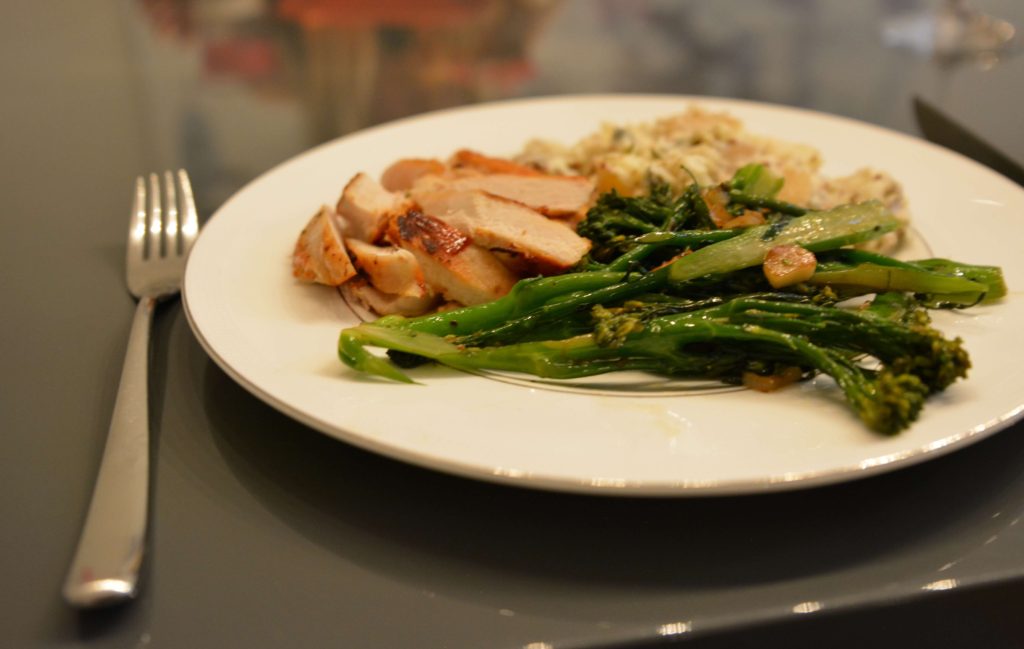 Dinner was delish.  Seared chicken, broccolini and a Jerusalem potato combo.  Tasty!