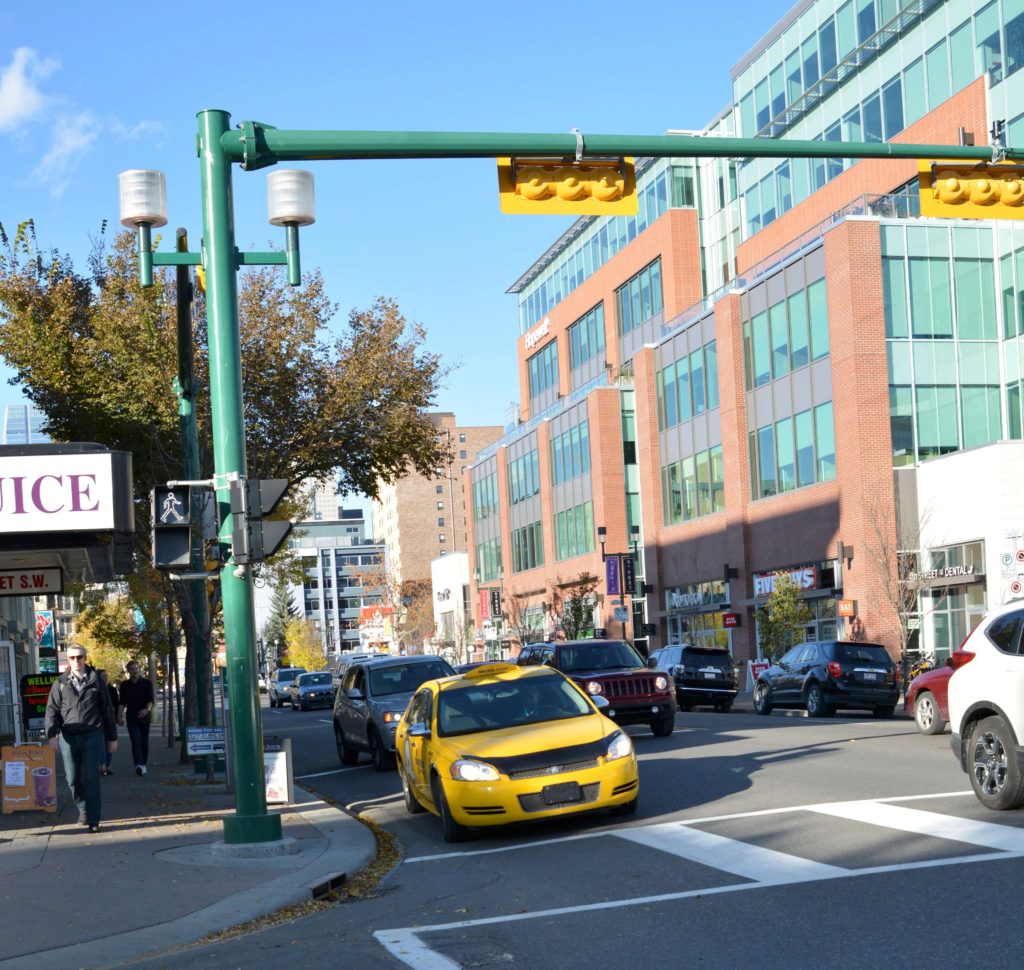 We decided to go downtown as a pack of five and just explore the belt line of our city. It's a gorgeous mix of urban meets rural and the area that we hung out in has always been known as trendy and colourful.  Even though we were having a casual day with the kids, they were dressed well and everyone felt comfortable and warm in the crispy fall air.  All three kids absolutely looked like they 'belonged' in that posh area of the city even if Nate and I didn't.
The kids gorgeous outfits are from Kids Atelier – a boutique (there are 12 across the United States).  Kids Atelier curate a careful mix of trendy 'must-haves' as well as classics.  They carry elite brands such as Karl Lagerfeld and Mark Jacobs just to name a few.  The proof was definitely in the pudding because as I was taking shots of Scarlet and Will from afar, I could hear people commenting on how stylish and well-dressed our kids were. Super proud mom moment. Can you tell I've been heavily influenced by our time in New York?  I absolutely believe that' dressing well' is a form of good manners.  
We found a massive pile of leaves that the kids enjoyed, we stopped for some treats (milk and cookies) and even got to spy on some local celebrities in a fancy restaurant near-by.  It made for such a special day as a family.  
I will be sure to include the links for each article of clothing at the bottom of the post. That way, you too can shop each of their 'looks' or even find something else that you might like.  Kids Atelier has a section of their website where you can find stunning items at 50% off!  It's the perfect time to grab some pieces for upcoming Christmas events and family photos. Happy shopping! Check them out: Kids Atelier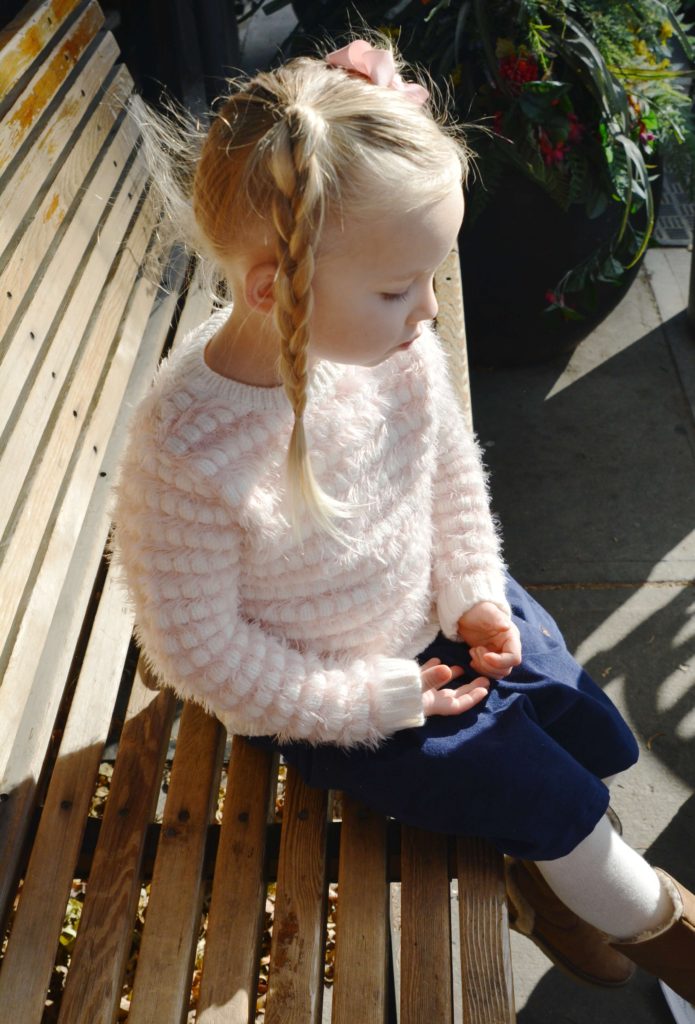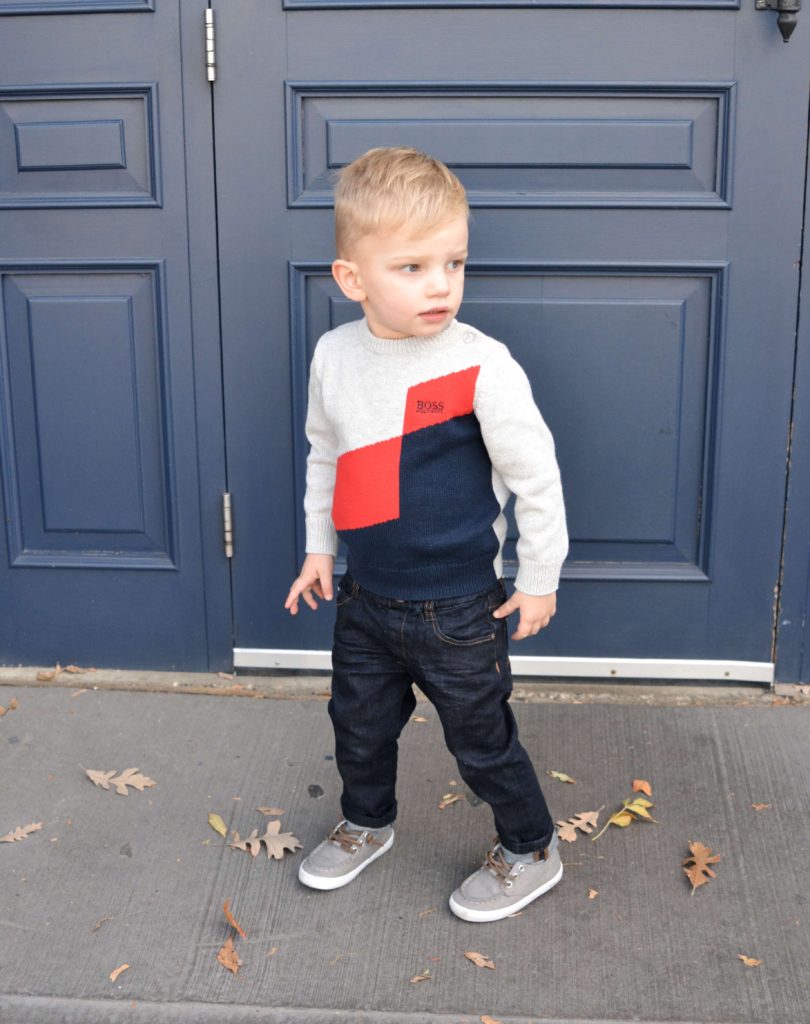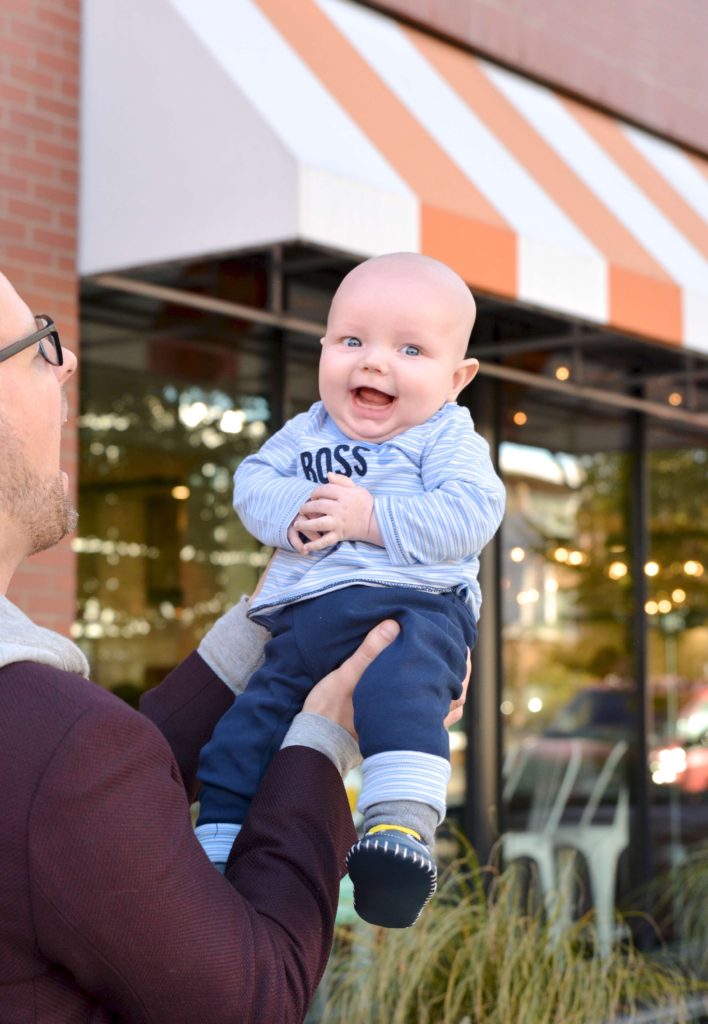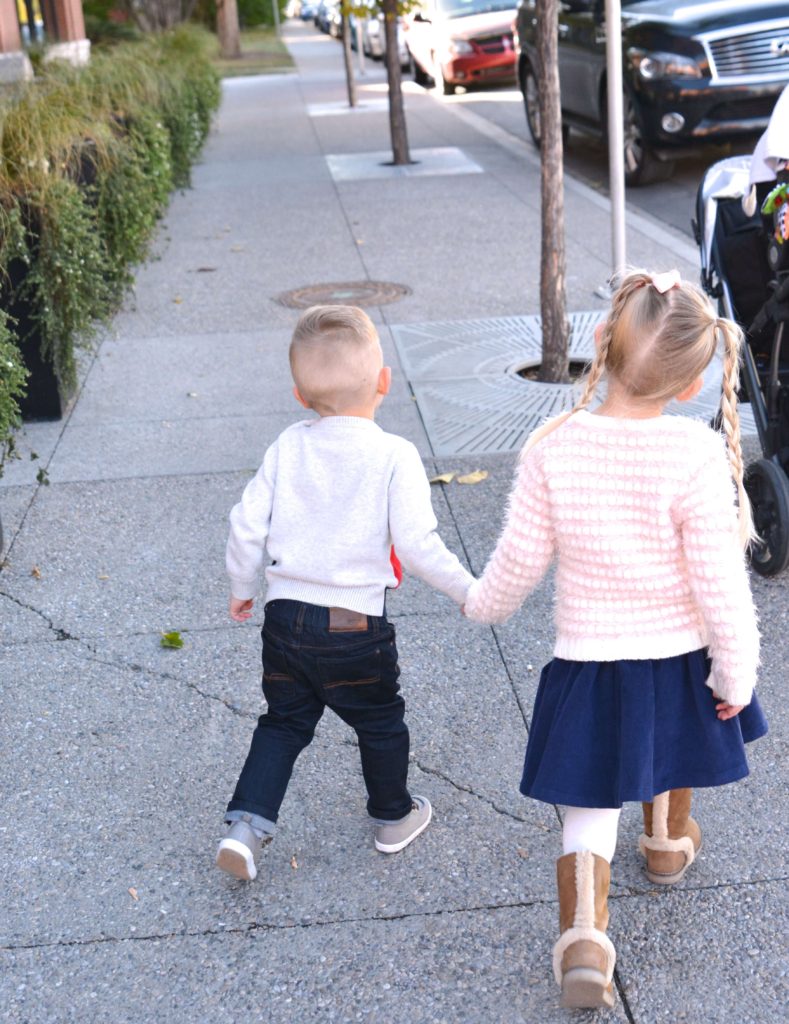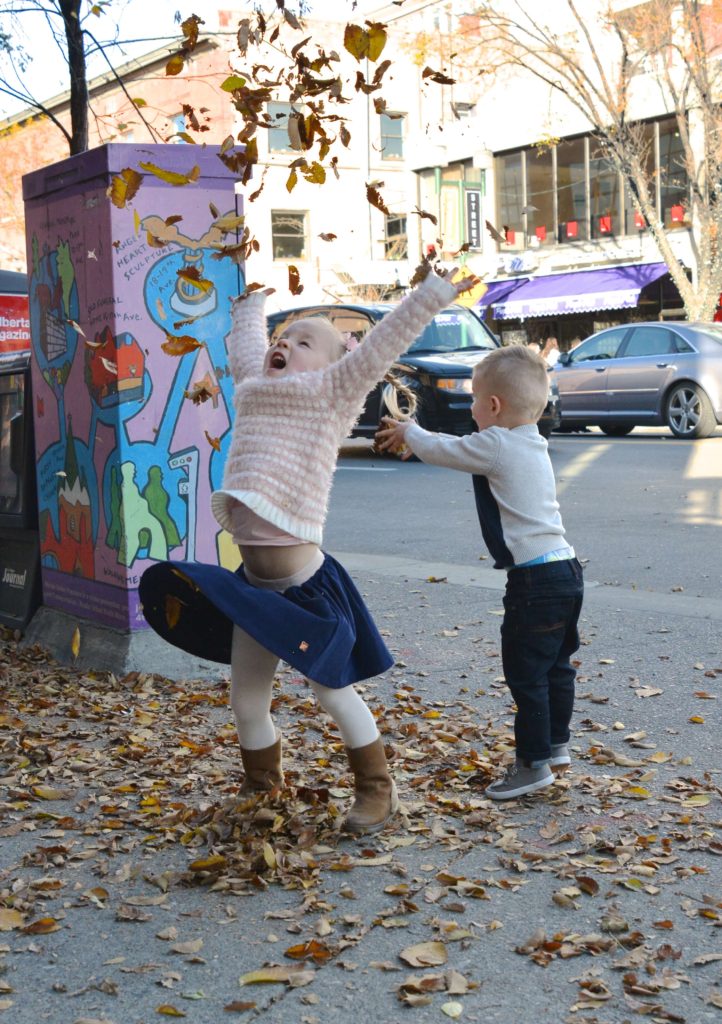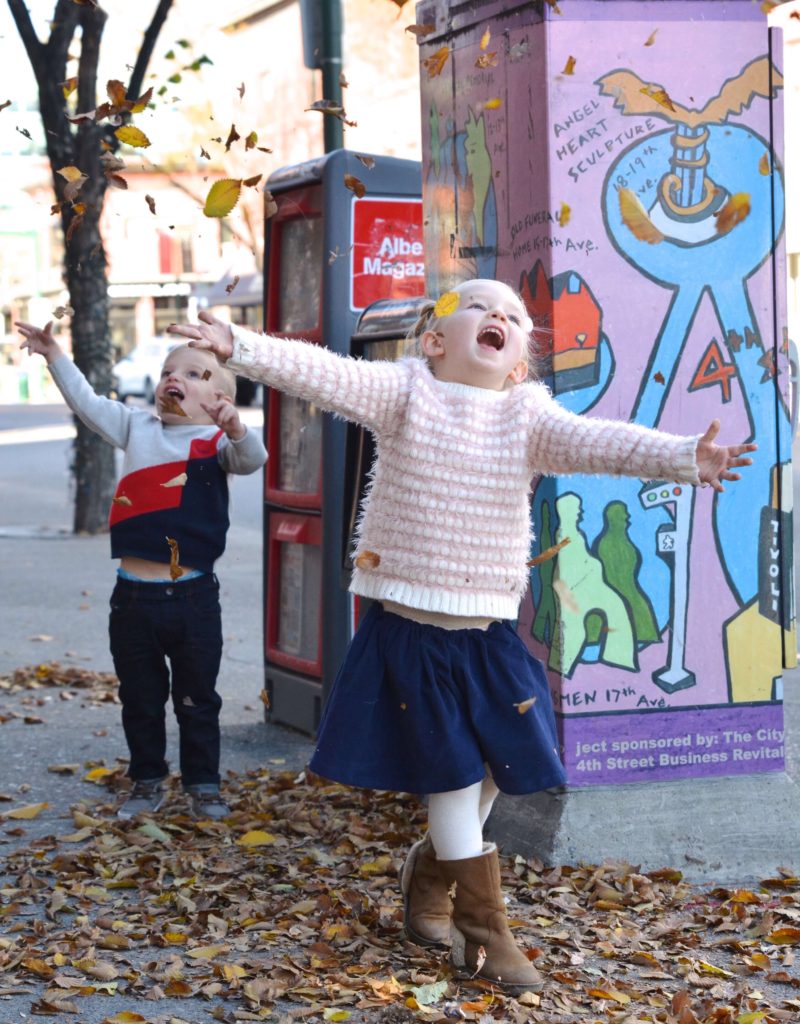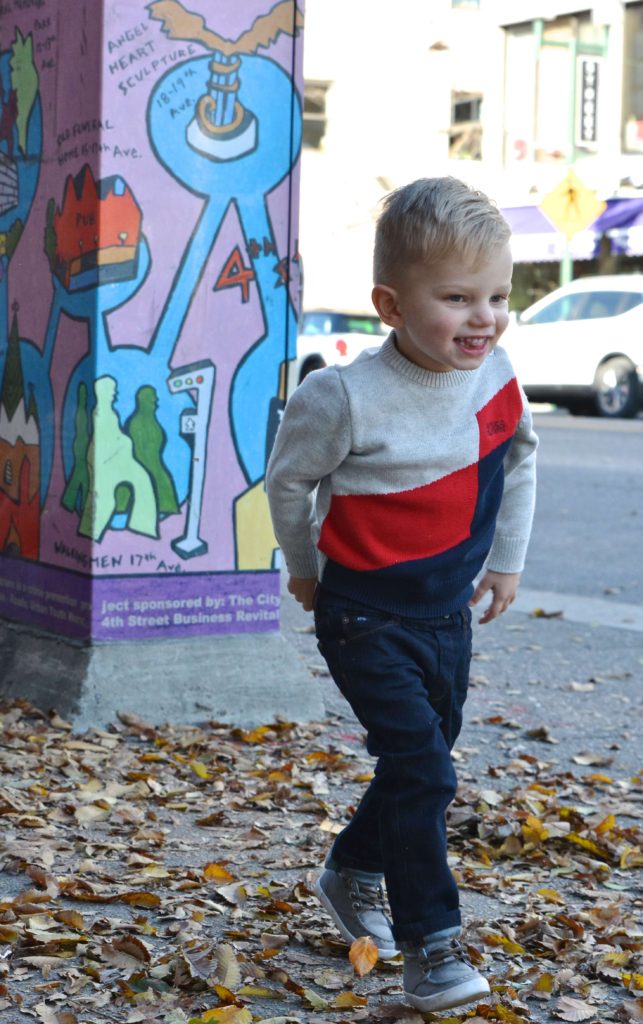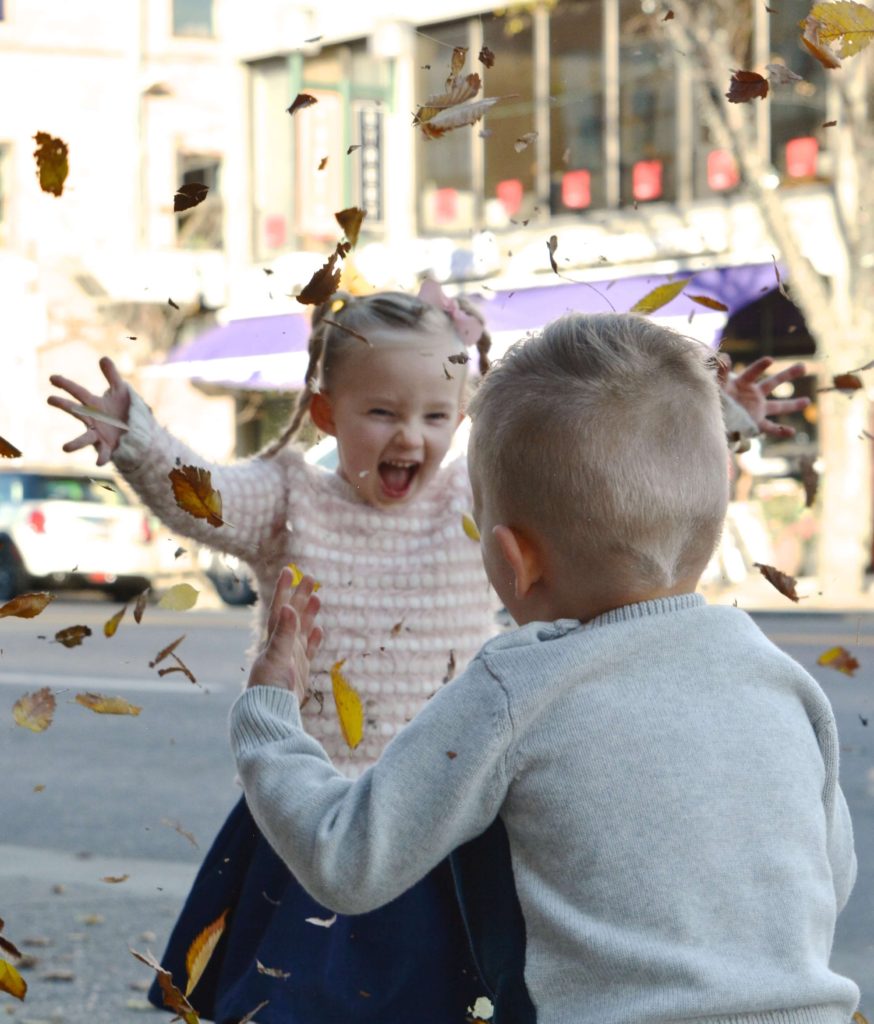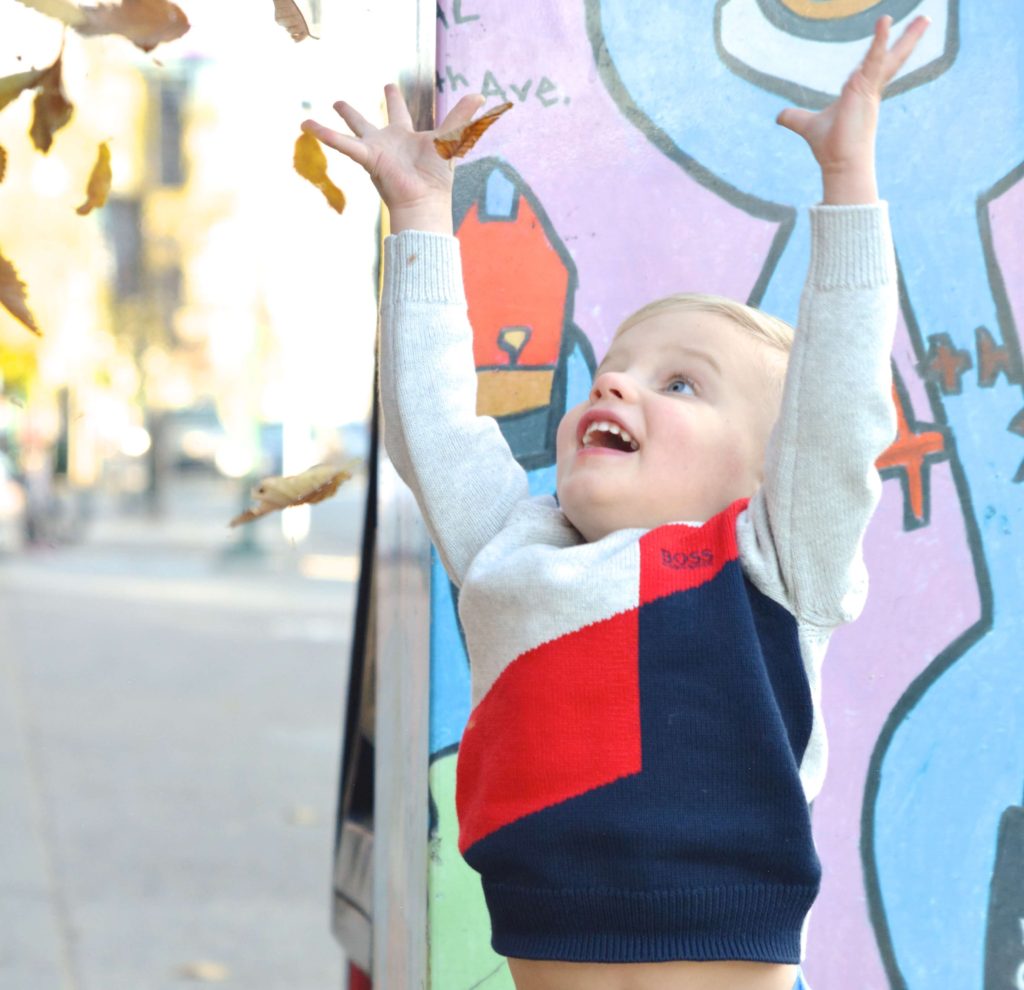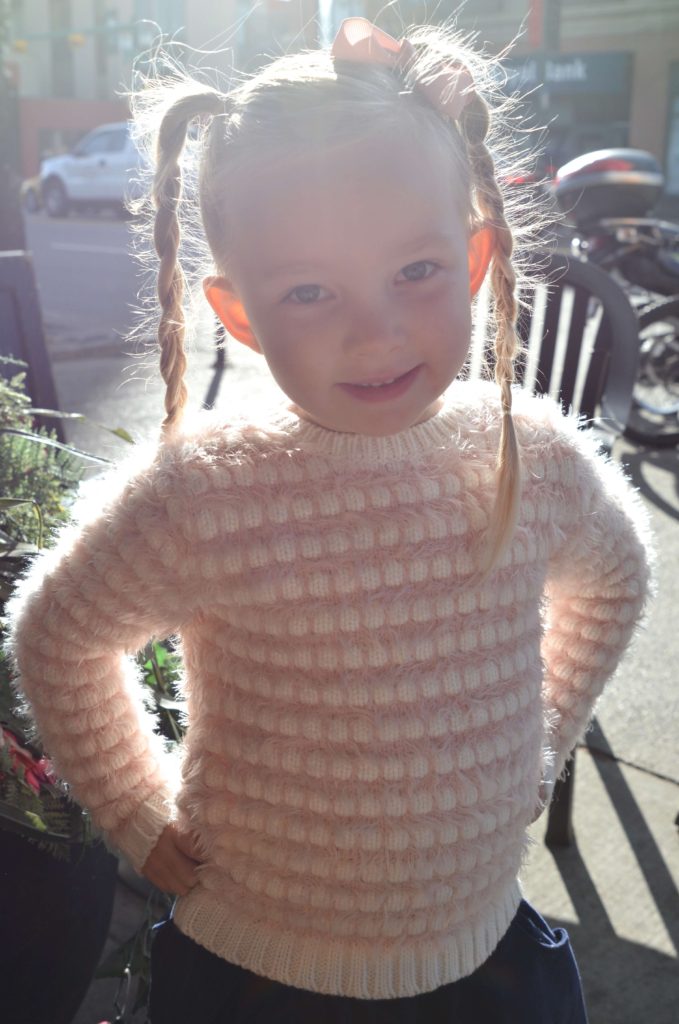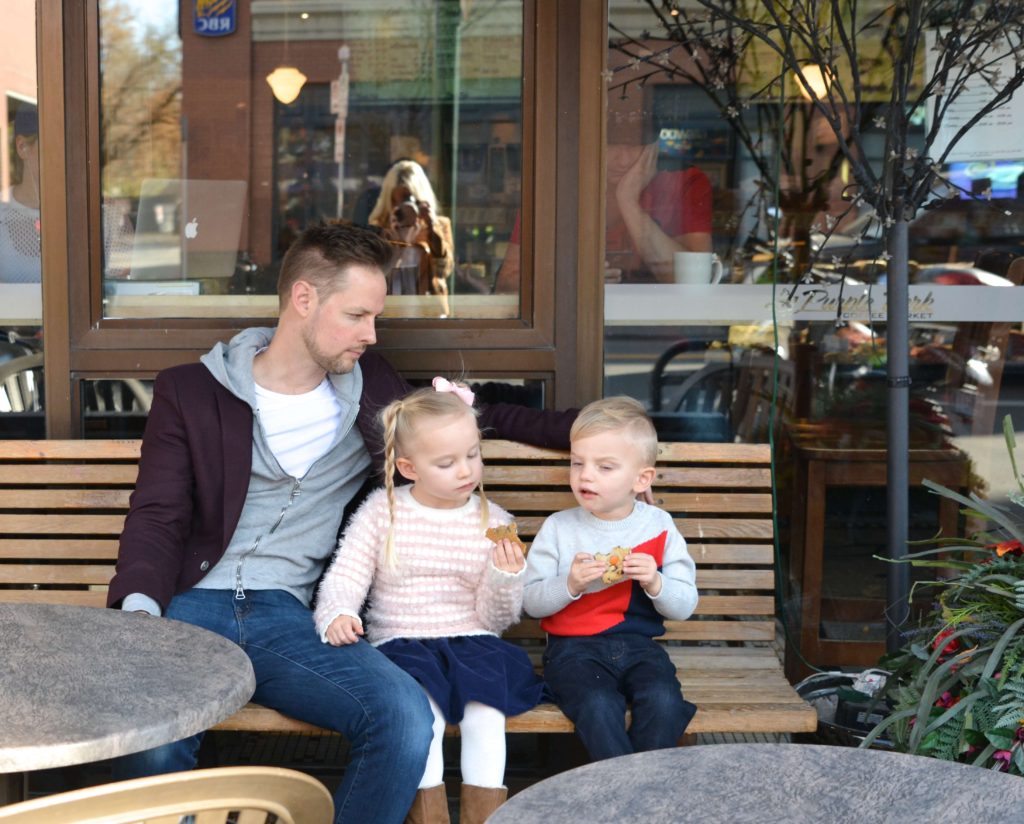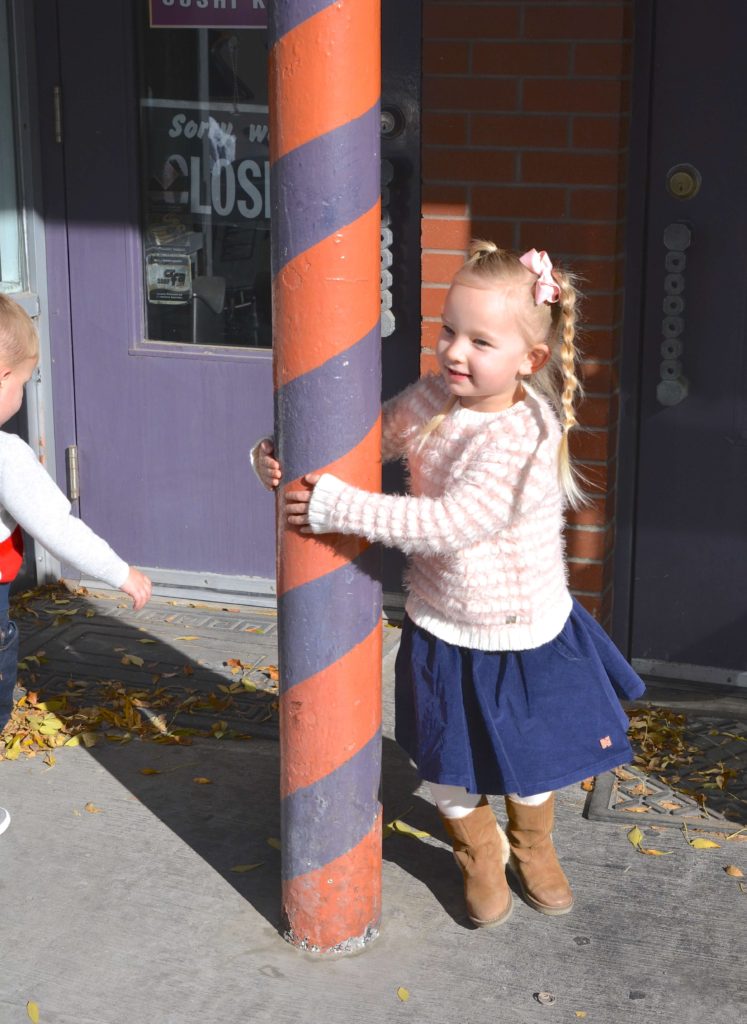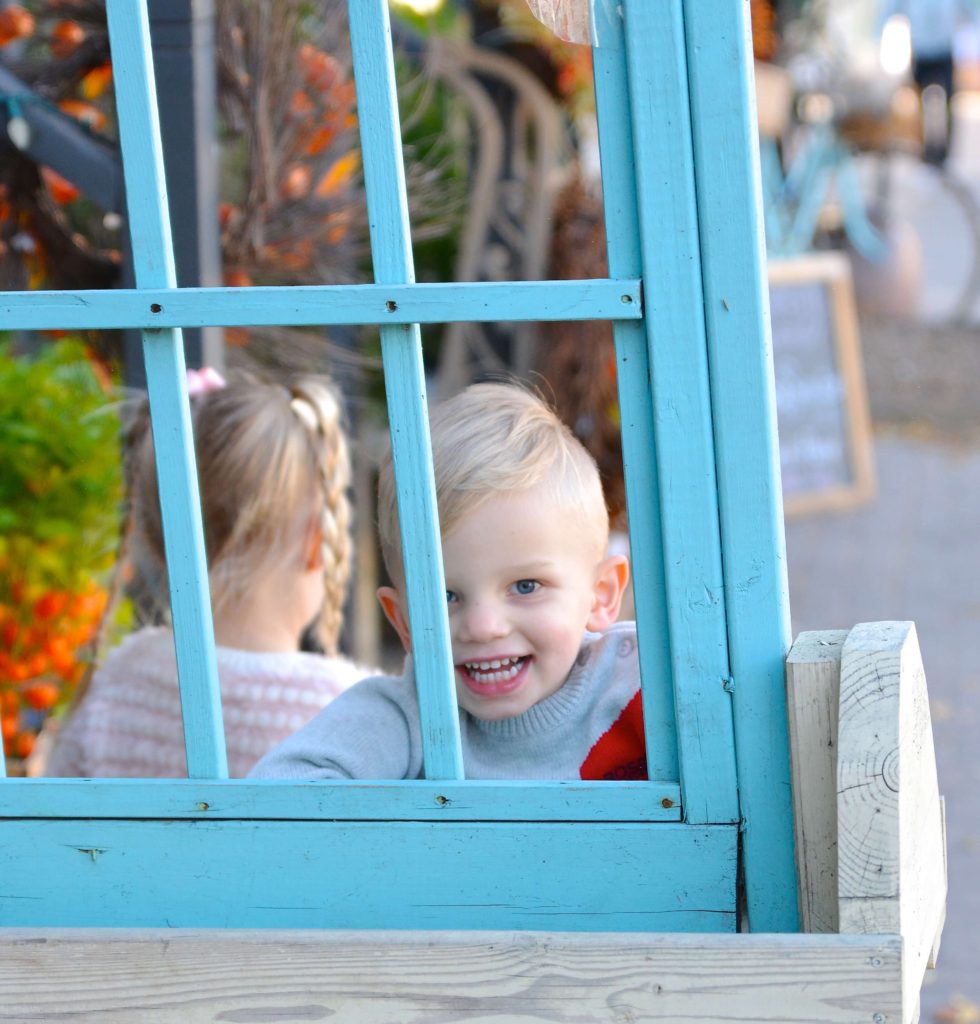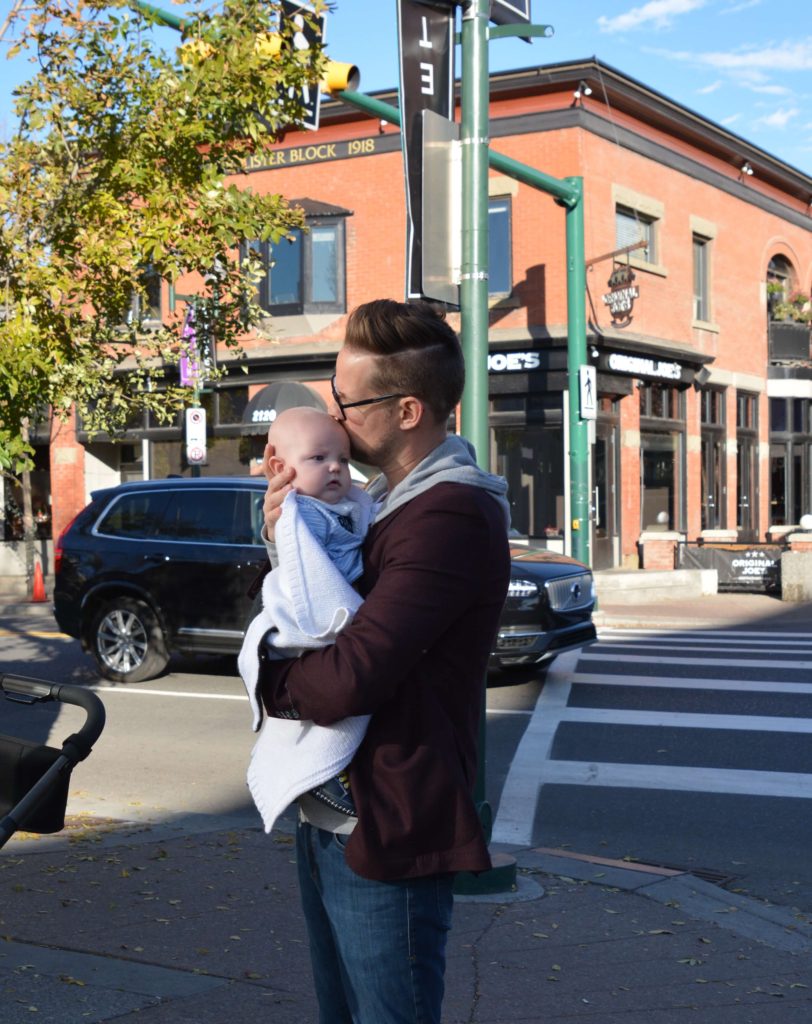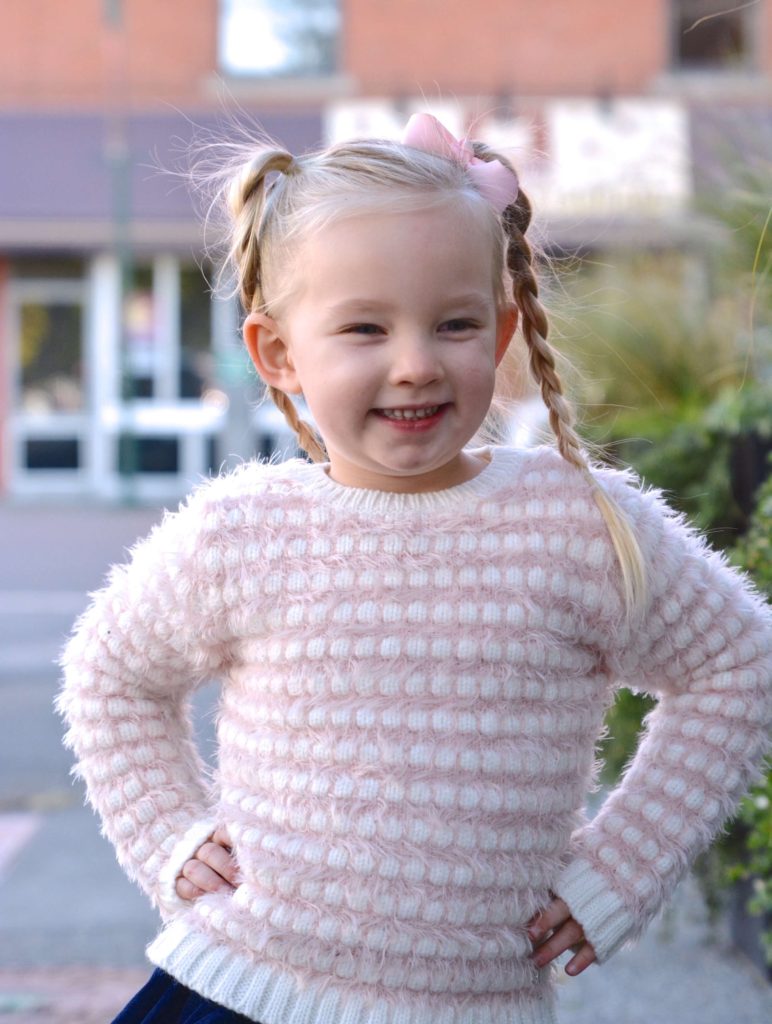 Shoppable links:
Link for Pink Carrement Beau 'pullover' : Carrement Beau Pullover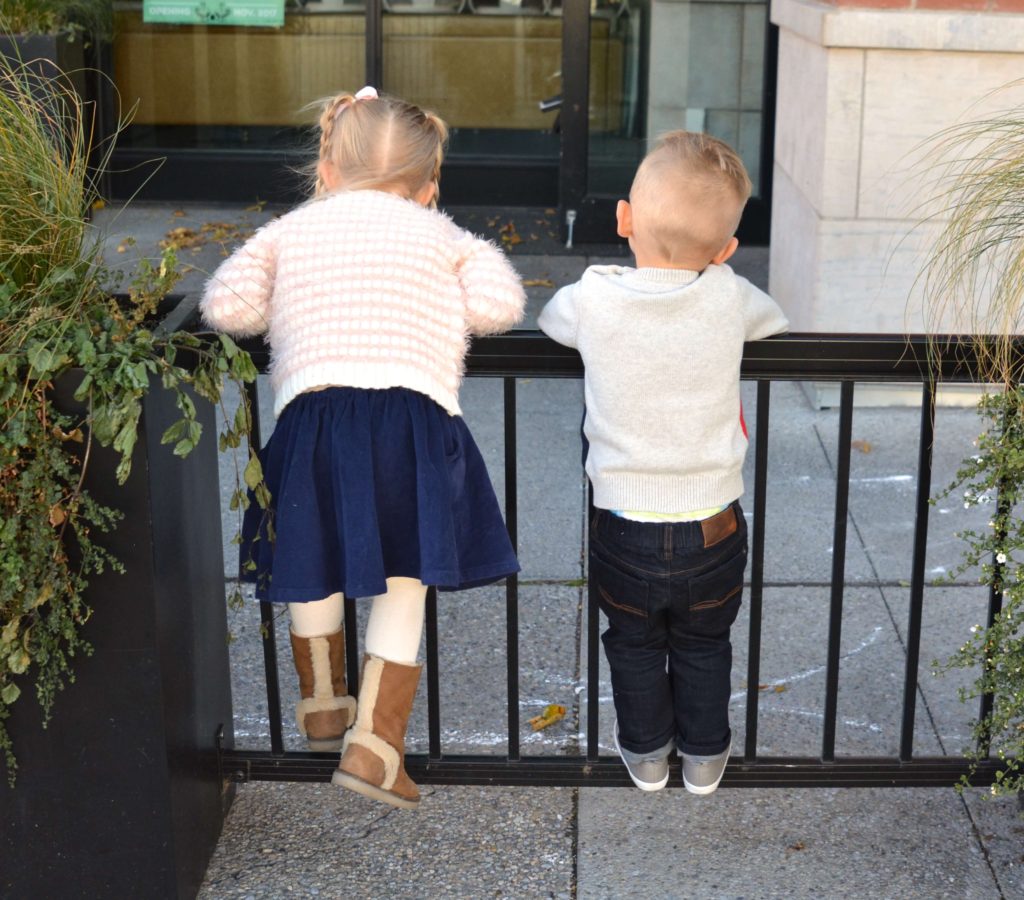 Link for Navy Blue Carrement Beau pocket skirt : Carrément Beau Navy Skirt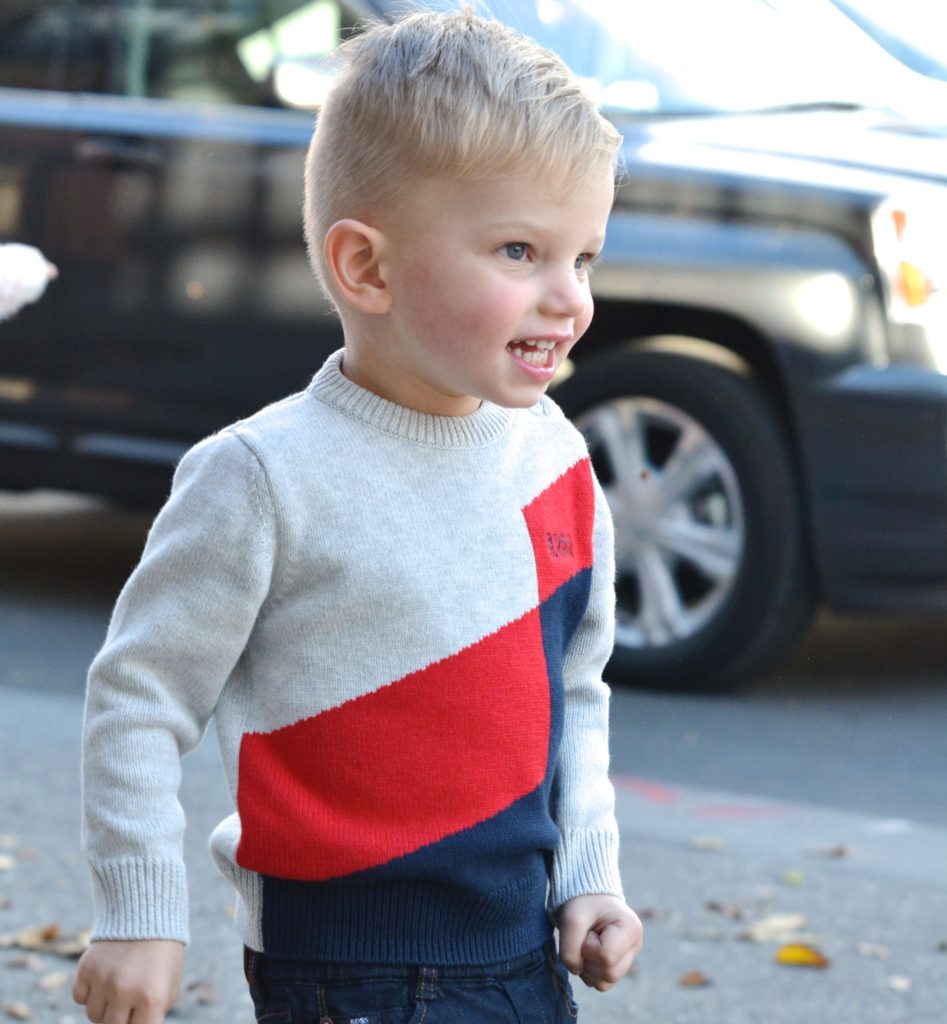 Link for Hugo Boss Sweater: Boss Boy Toddler sweater
Link for Hugo Boss Denim jeans:Hugo Boss Jeans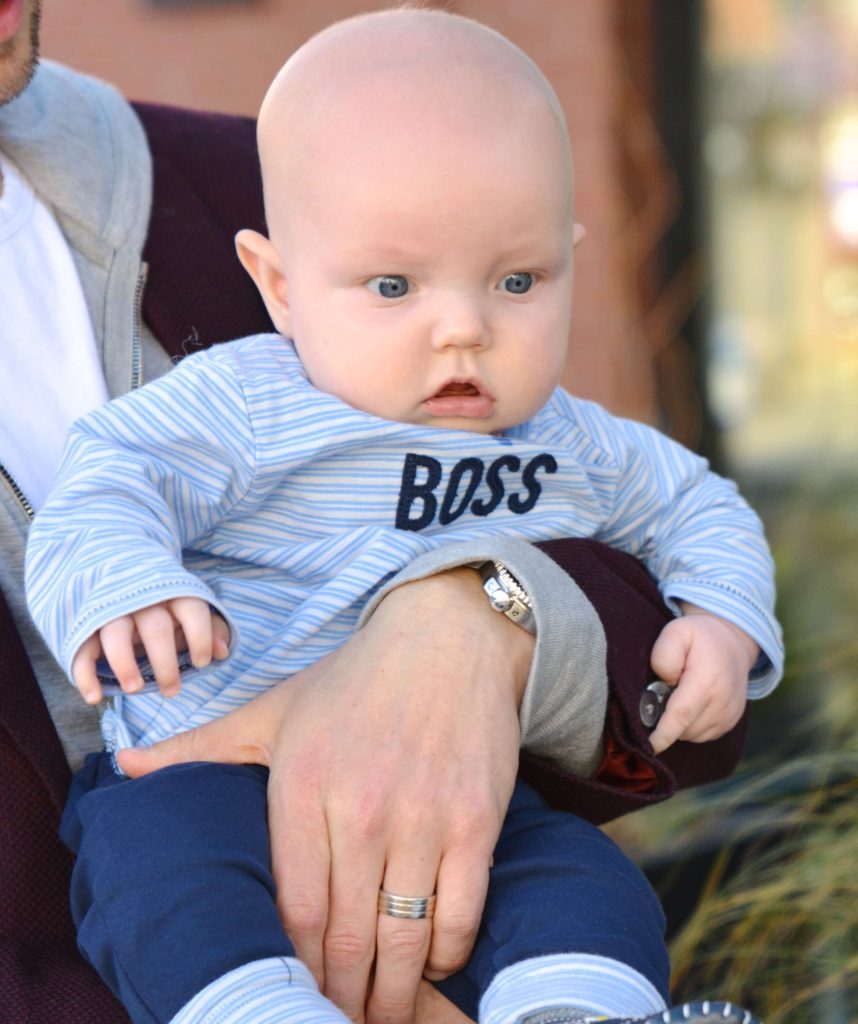 Link for Hugo Boss Infant set: Baby Boss set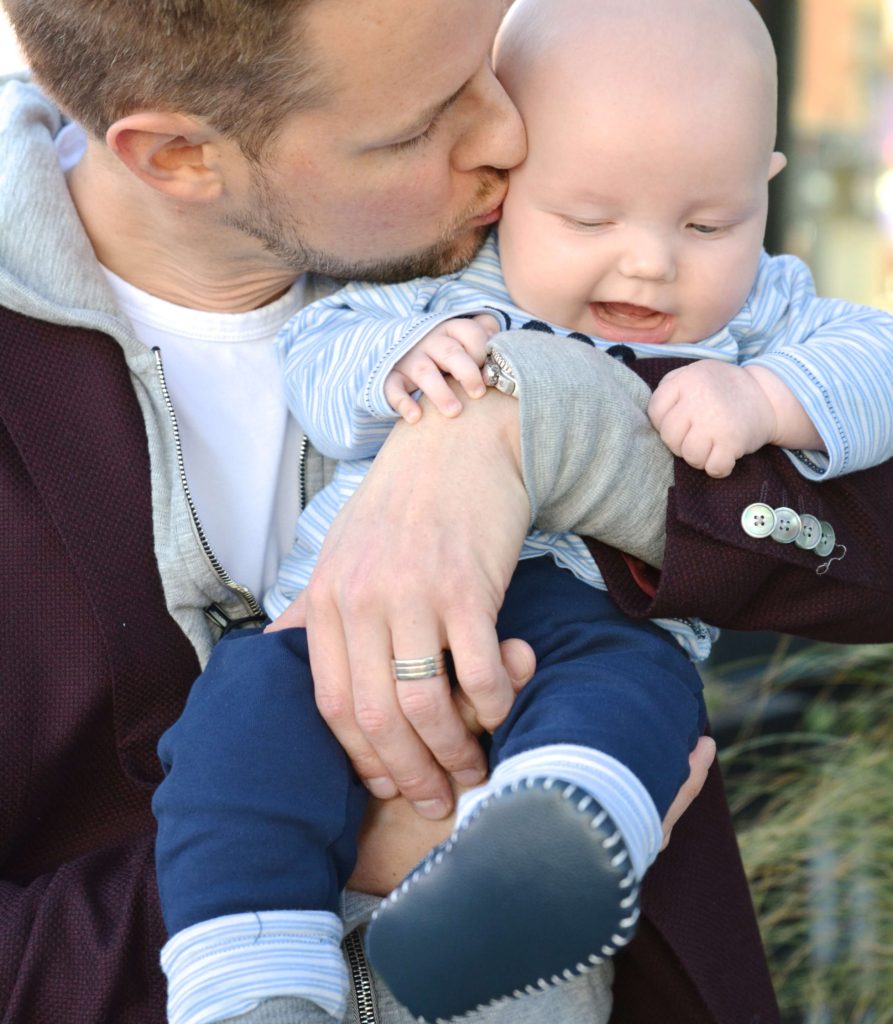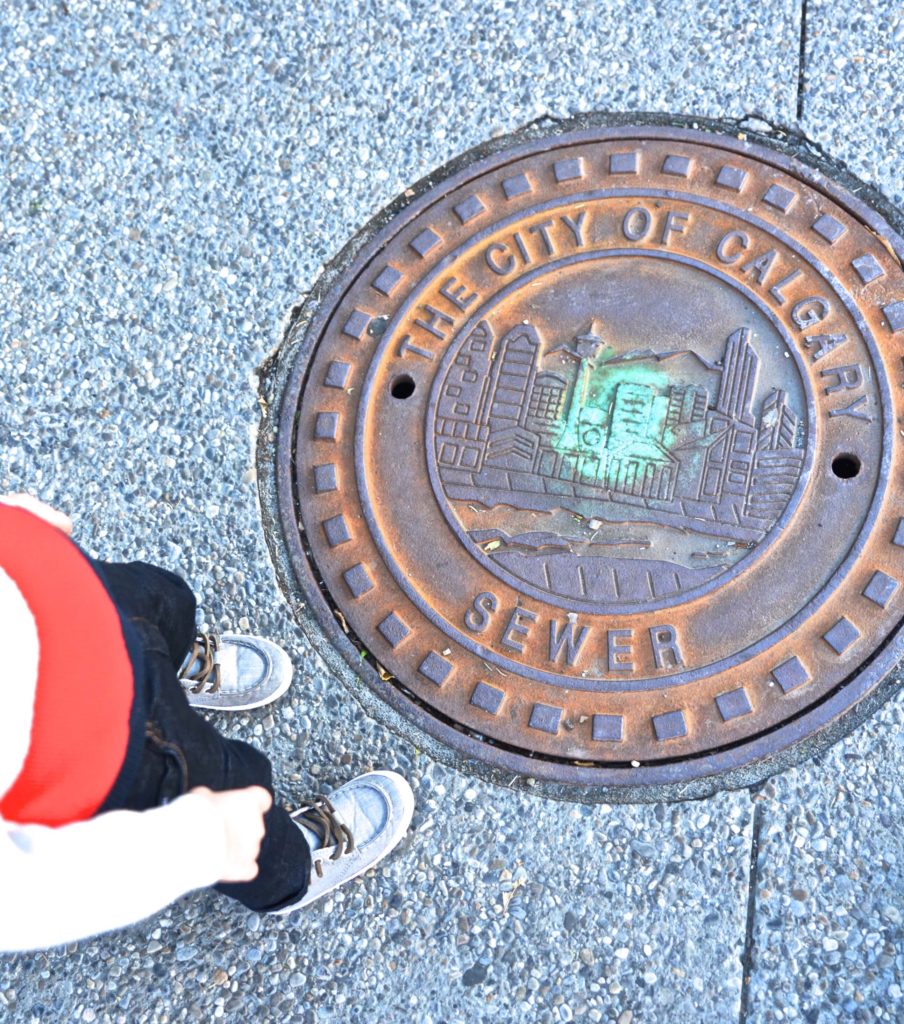 Hope everyone has a lovely day and thank you so much to www.kidsatelier.com for the gorgeous clothing.  If you'd like to check them out on Instagram the handle there is @kids.atelier
luvs,
Kate XO