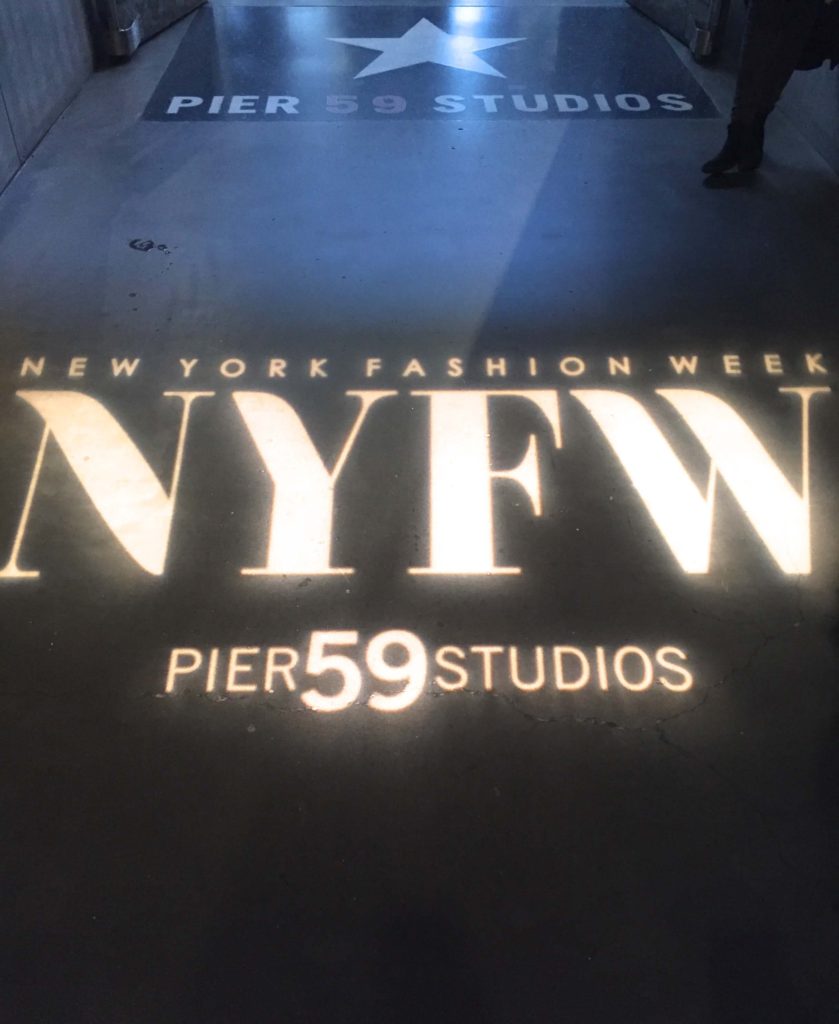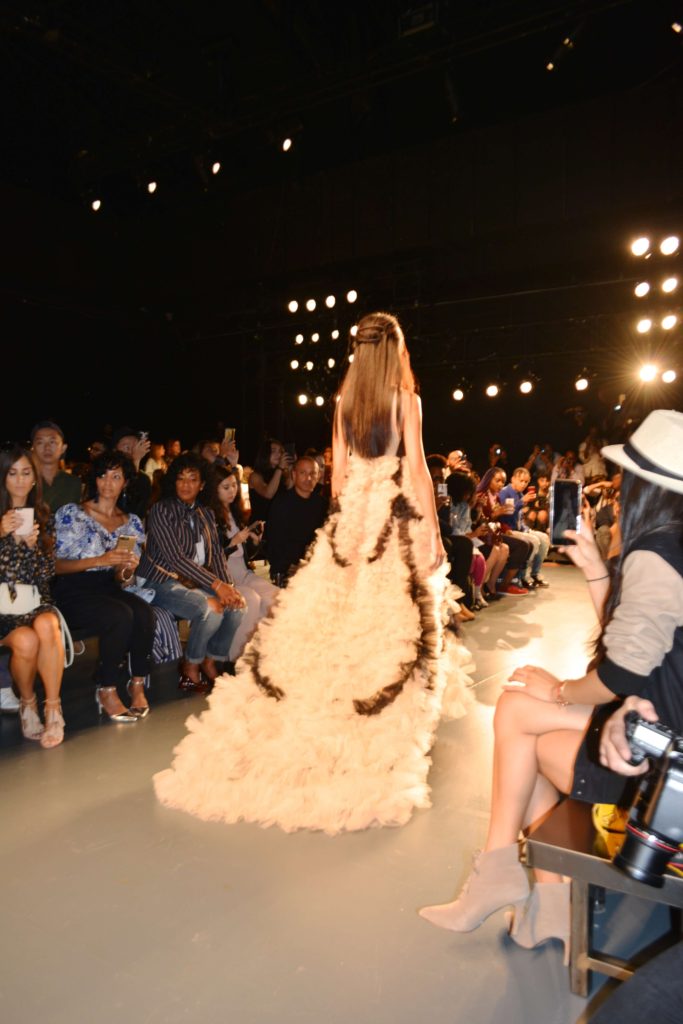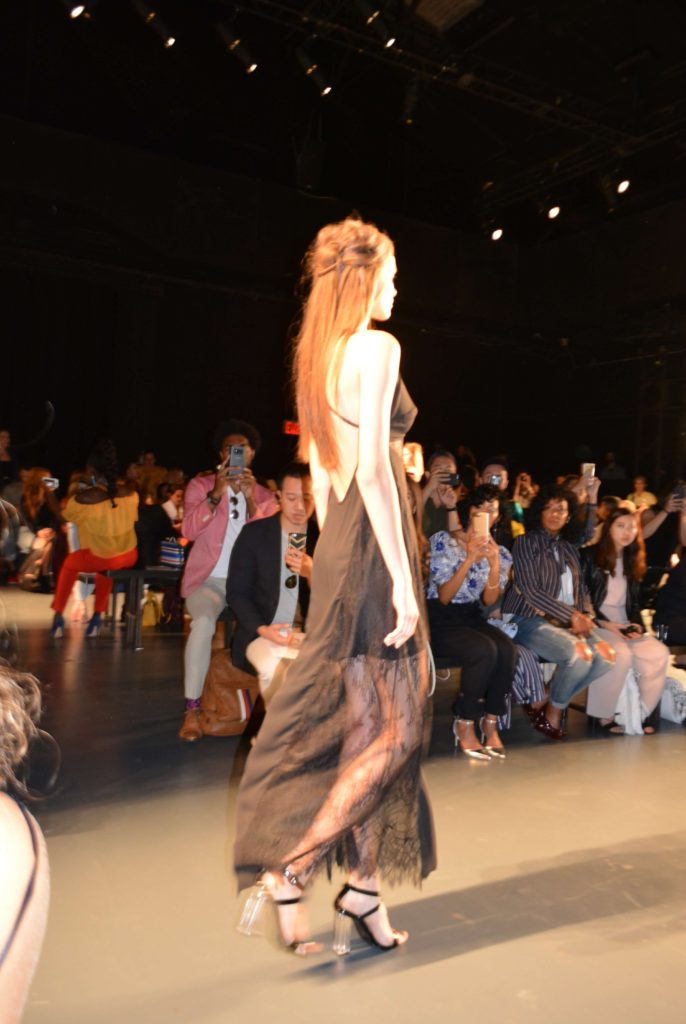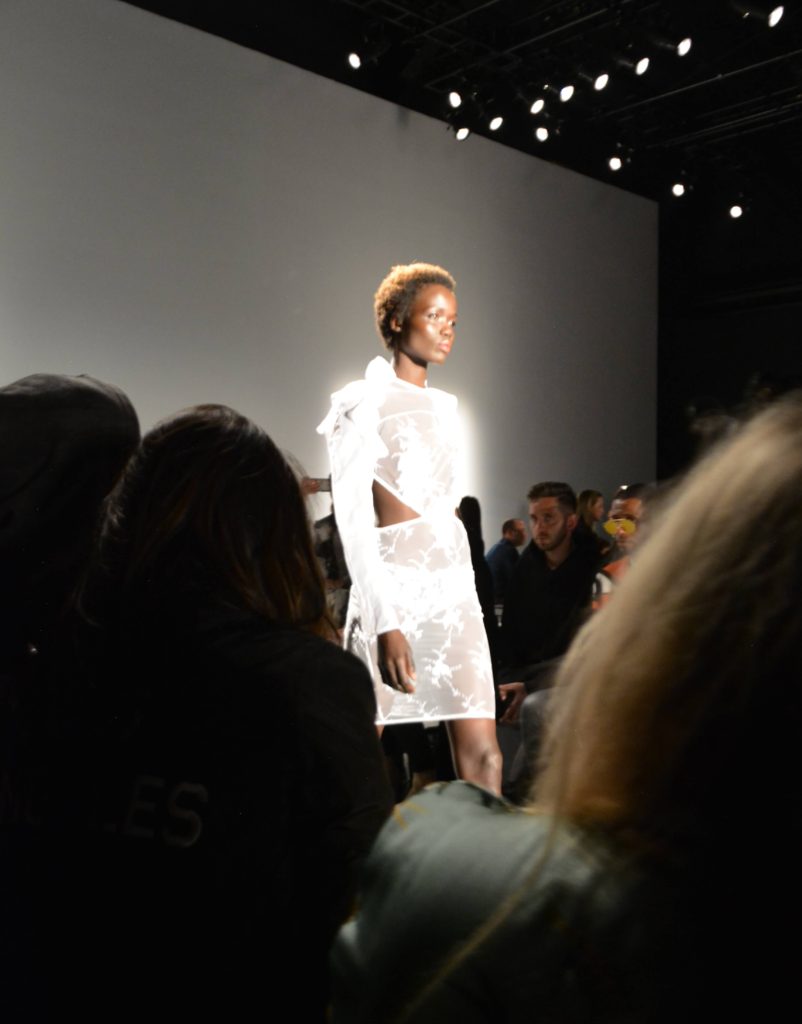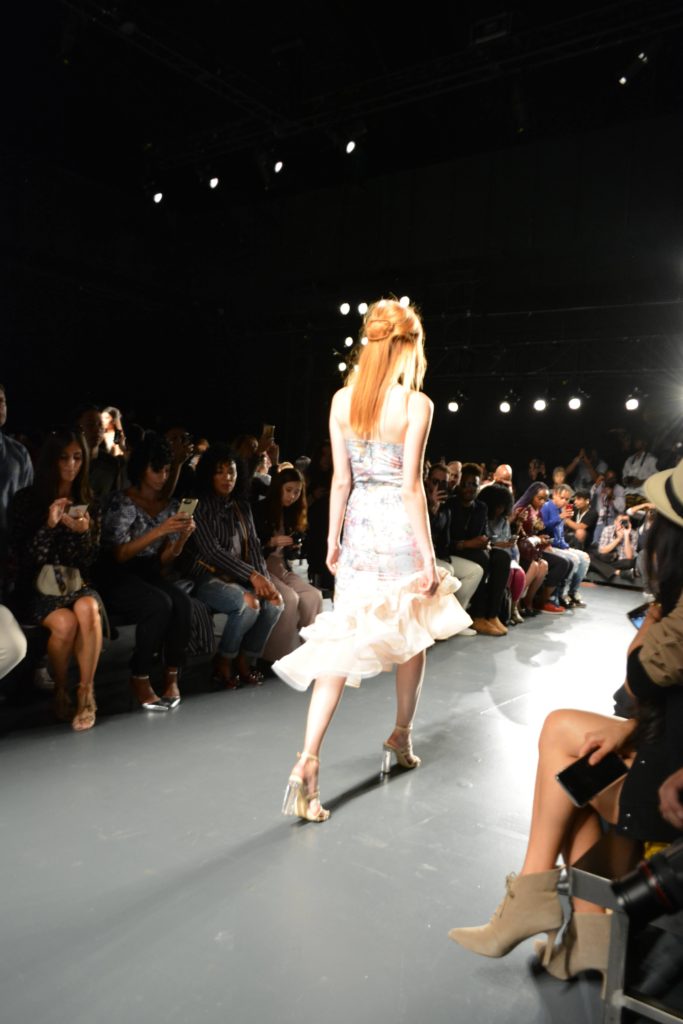 After being invited to and attending my very first New York Fashion Week runway show, I realized that there were a few interesting points to note as well as hard lessons learned (that I feel slightly conflicted about).  Hope you enjoy the read!  Here are the top things I discovered about NYFW and if you're curious to see video footage from part of the show, the link is at the bottom of this post page!
Lesson 1.
Always be kind and genuine to everyone – you never know who you might be talking to.
Example. I was waiting for the Lisa N Hoang show to begin and a super well-dressed and lively girl comes running in and sits right down next to me. She leans over and whispers 'I thought I was going to be late for this one, you know how some of them start right on time and others are a few minutes late?' I laughed and said that this was my first show and she acted surprised but we started up a conversation. As we're watching the models walk so beautiful down (and I'm loosing my cool at how gorgeous the pieces are) she casually says 'I love your energy and enthusiasm – why don't you come to the next show with me?' !!!!!!!!!!!!!!!!  Guys – I so badly wanted to but Nate and Maks were waiting outside for me and I knew Maks needed to be fed.  I apologized and said I wouldn't be able but then asked 'So out of curiously, what is your line of work and how have you been invited to all of these shows?'  Her response: 'Oh, I'm a writer for GQ magazine'.  (Cue my jaw dropping on the ground)
Lesson 2.
People don't typically 'applaud' at the end of the show, partly because everyone is holding their phones (or huge cameras) but also because there seems to be a bit of an 'air' about many in attendance. I, the rookie, performed a full blown two palmed clap-a-thon like it was a freezing winter day and I was trying to warm up.  Then realized in horror that I was literally the only one applauding like a fool among a few hundred high status people. It wasn't until the designer stepped out did a few others also join in. I have mixed feelings about this. I understand that there are traditions or guidelines about these shows, but my thought is that this human being deserves some recognition for the blood, sweat and tears that she put into her collection, not to mention it was absolutely spectacular – she at least deserves to be applauded.  
Lesson 3
There are beautiful and tasty drinks served at the pre-show for all of the guests. They are poured by gorgeous human specimens that resemble norse gods in perfect lighting to the best dressed people in the world. It really was surreal and incredibly intimidating.  At first I felt I didn't belong but I mustered up the courage to get over that quickly and made an effort to talk to some complete strangers.  My opening lines were hilarious… some worked, some did not.  Best one – 'So, do you come here often?' The woman looked at me like I had four heads. 
Lesson 4.
Once you check-in at the front table, you get a little seating assignment card. The girls in front of me were all given slips of paper with the letters ST on them. Mine said A2-8. Upon entering the studio performance space, I found my seat in the second row and I noticed the girls were still standing. I started to worry that these people made a horrible mistake by placing me in my spot.  I know the others got to sit down eventually but I think it was a bit of a ego crusher.  I would have stood happily.
Lesson 5
Streetstyle: The louder and braver the outfit, the more likely you are going to be photographed. This little tidbit was actually shared with me prior to going to New York by a fellow blogger who had been a few times, however, it wasn't my objective to be photographed on the streets for Vogue. In fact – I wanted to be a little fly on the wall this year. Get some ideas, get some tips and tricks and figure out the 'culture' a bit more.
Final Lesson,
Fanny packs are coming back into fashion.  I've seen this trend re-emerge before. I felt amused by it then and I feel slightly amused by it now, but what do I know?  I'm just a #NYFW rookie.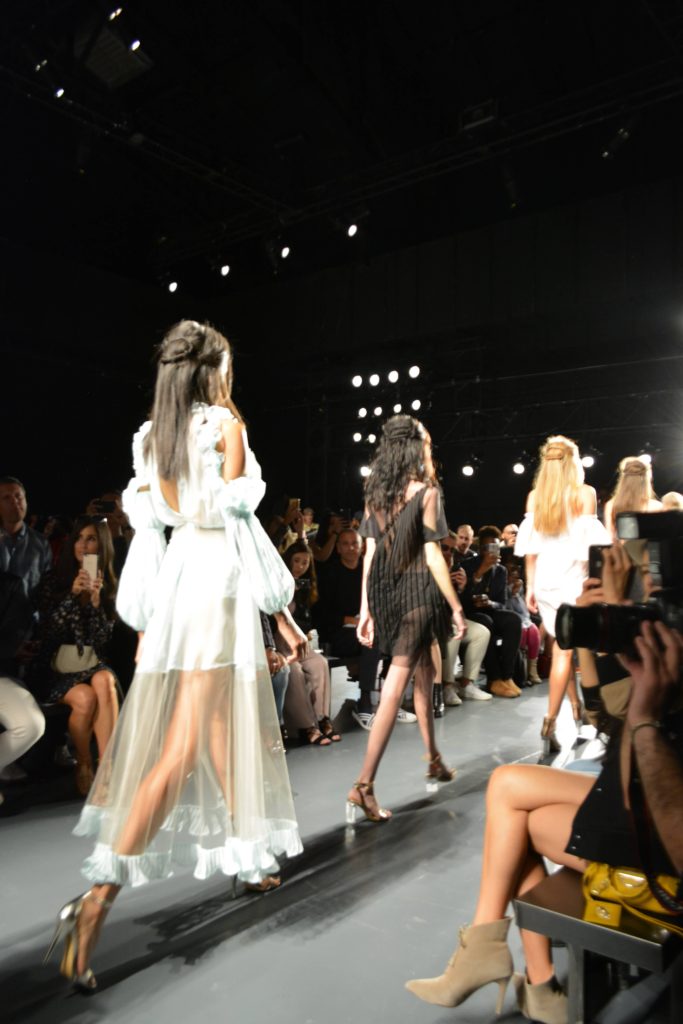 It's safe to say I was totally out of my element and comfort zone but I was so thrilled to be invited to be a part of this experience.  It absolutely goes down as one of the most exciting moments of my life and I hope to be a part of it again next year.  As a young girl I would watch Fashion Television with Jeanne Beker religiously and to think that one day I would get to be a part of that is unequivocally a 'pinch me' moment in my life.
You can watch part of the Lisa N Hoang show here if you'd like to see it! (It starts at 0:59) Turn the volume WAYYYY up on your computer – it's an amazing song too 😉