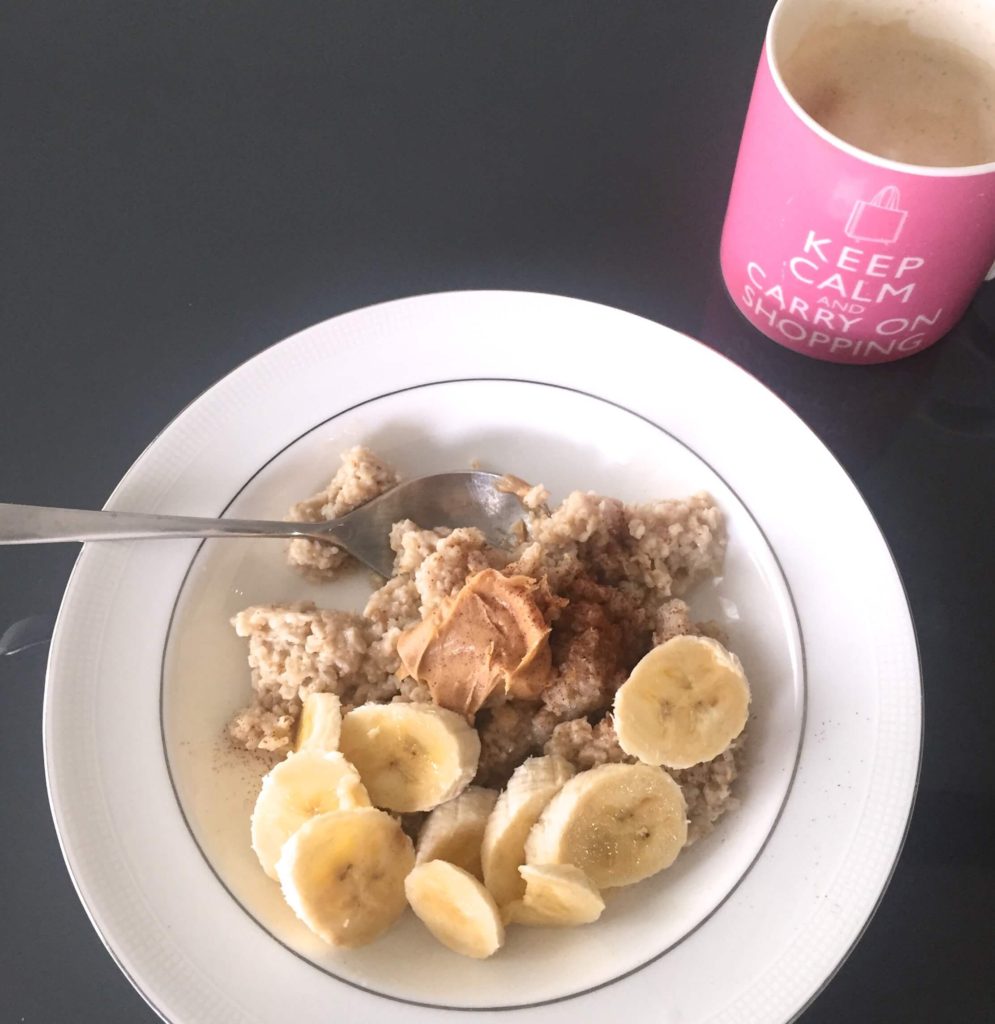 Breakfast:
Oatmeal with bananas and peanut butter.  Whole milk Nespresso Vivanto latte on the side.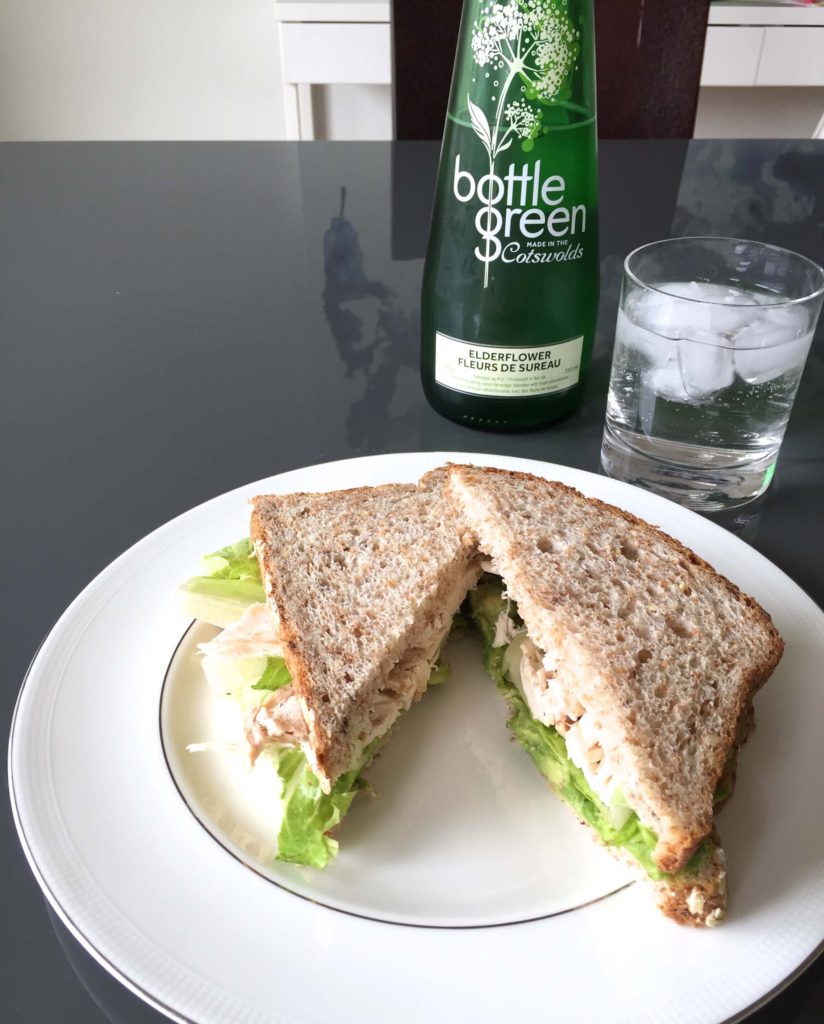 Lunch:
We had roasted turkey last night so I made a left-over turkey sandwich with lettuce, avocado, salt and pepper all on top of my favourite bread – Silver Mill Hills.  Not totally sure what flavour Elderflower is but it tastes delicious and I love bubbly drinks so it was a nice combo.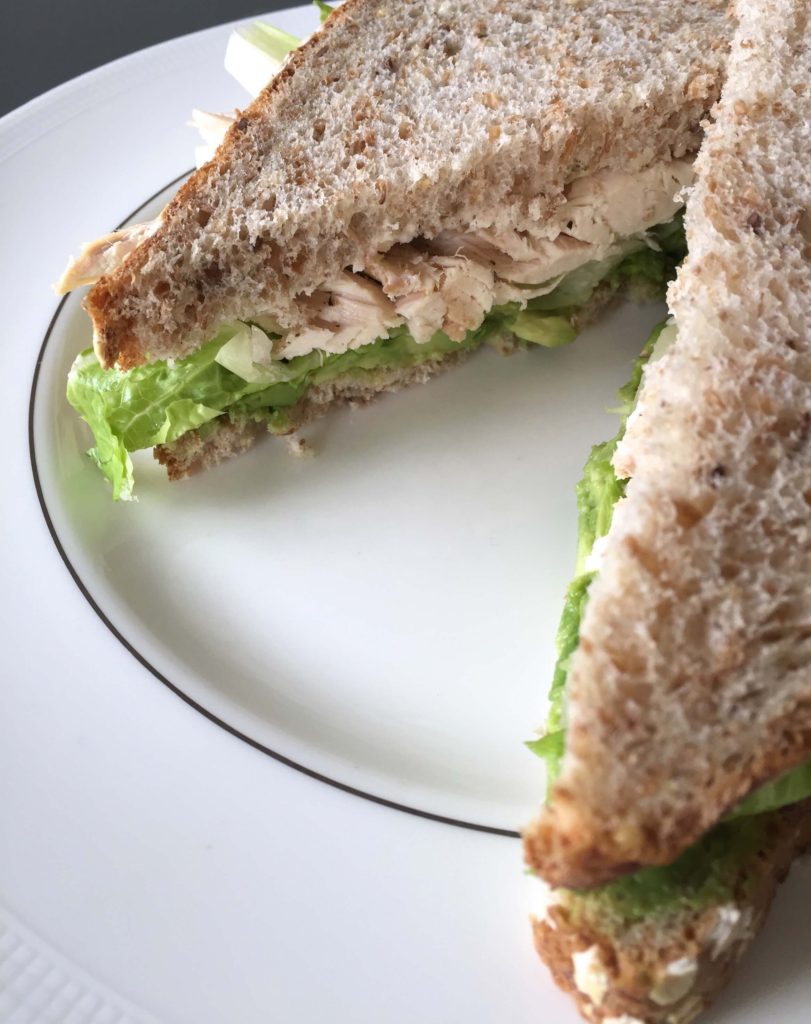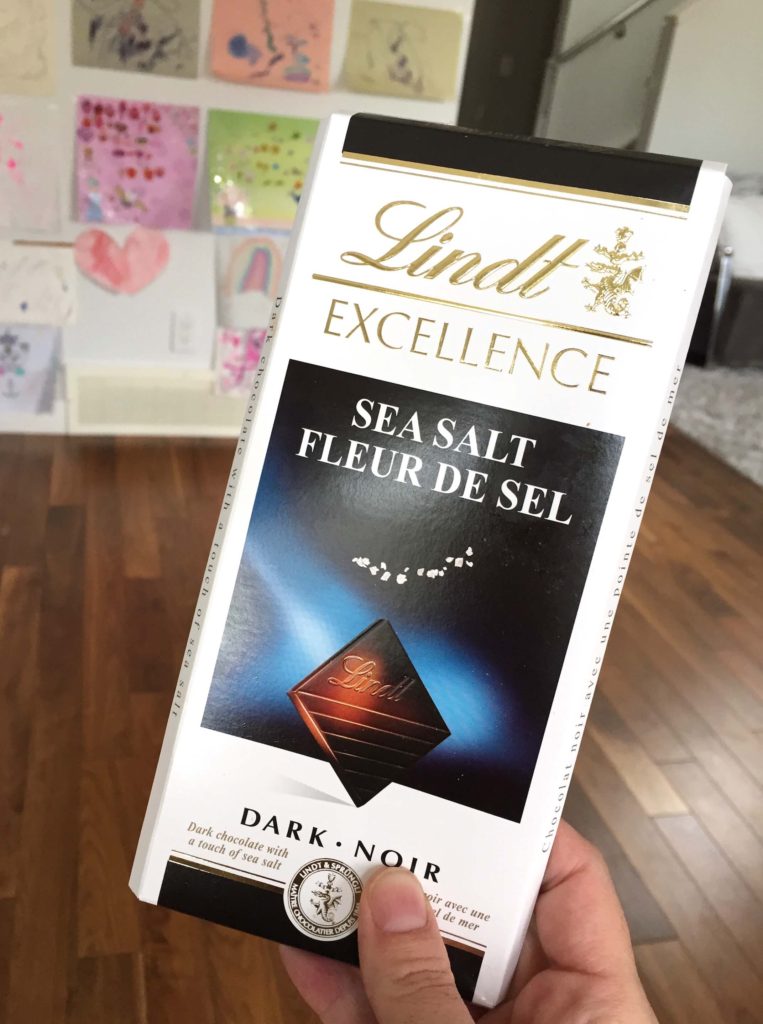 Dessert:
Super rich, super dark, super salty – super excellent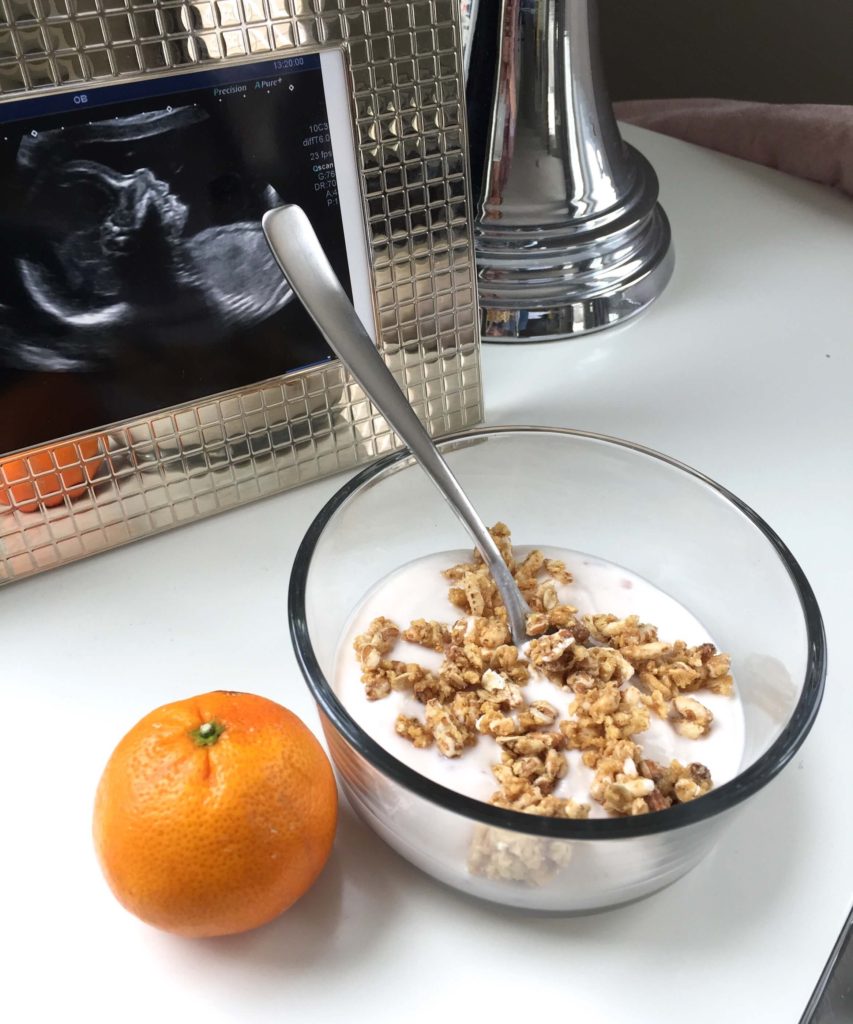 Snack:
Yogurt and granola with a mandarin orange on the side.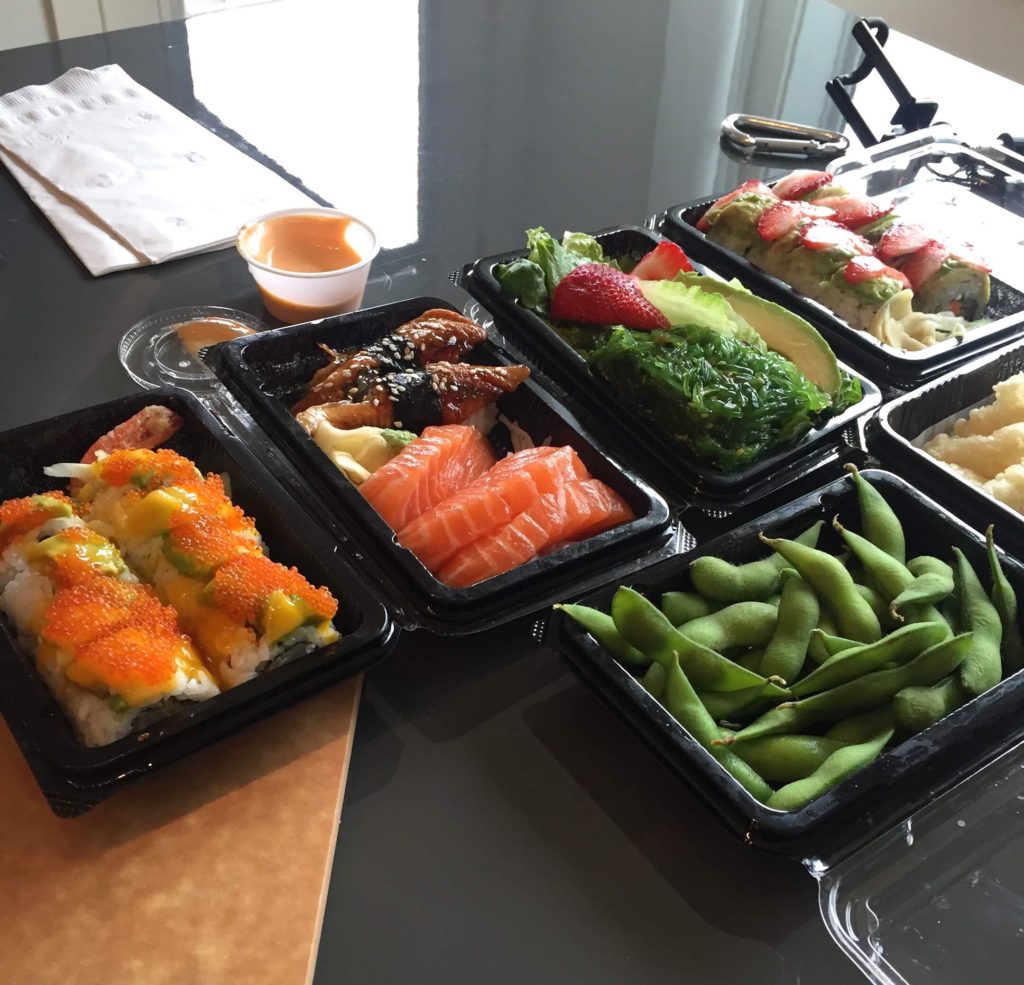 Dinner:
yes – I know what you're thinking – Sushi?  While pregnant?  We have (just lately) been trying to maintain a standing Sushi night every Friday to ease on the cooking workload.  I always try to get rolls or pieces that have been cooked and of course after baby arrives – I'll get back into the raw stuff.  But when they open a KINJO restaurant three minutes away from your house – you just need to order weekly – especially if your kids gobble it up as quickly as your hubby and you do!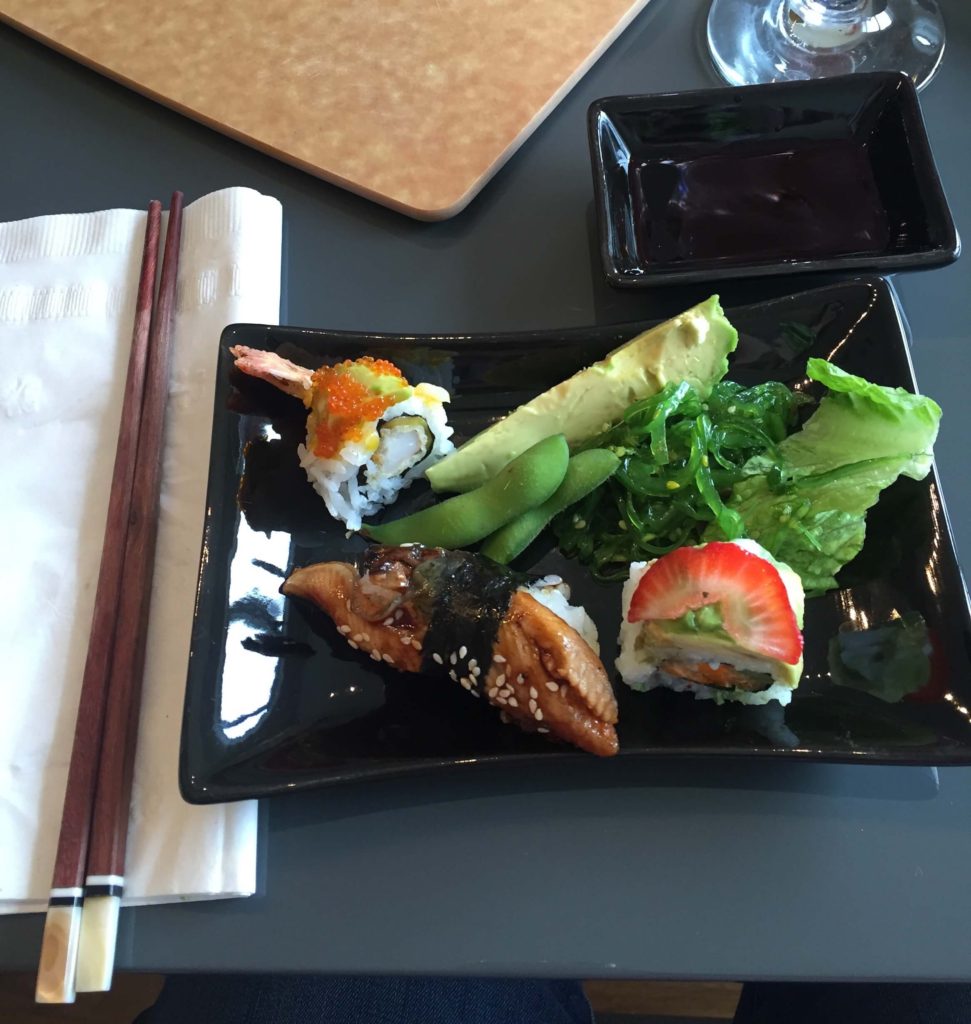 Mango roll with shrimp tempura, edamame, seaweed salad, vegetable roll and a piece of cooked Unagi.  I was talking with one of my asian girlfriends (she's part Japanese) and asked her what they eat when women are pregnant.  She laughed and said 'Sushi!  It's salad that Japanese woman are paranoid about!' Something about e-coli on the leaves.  I had to laugh.
Check out the 'Eats' section for more yummy goodness 😉