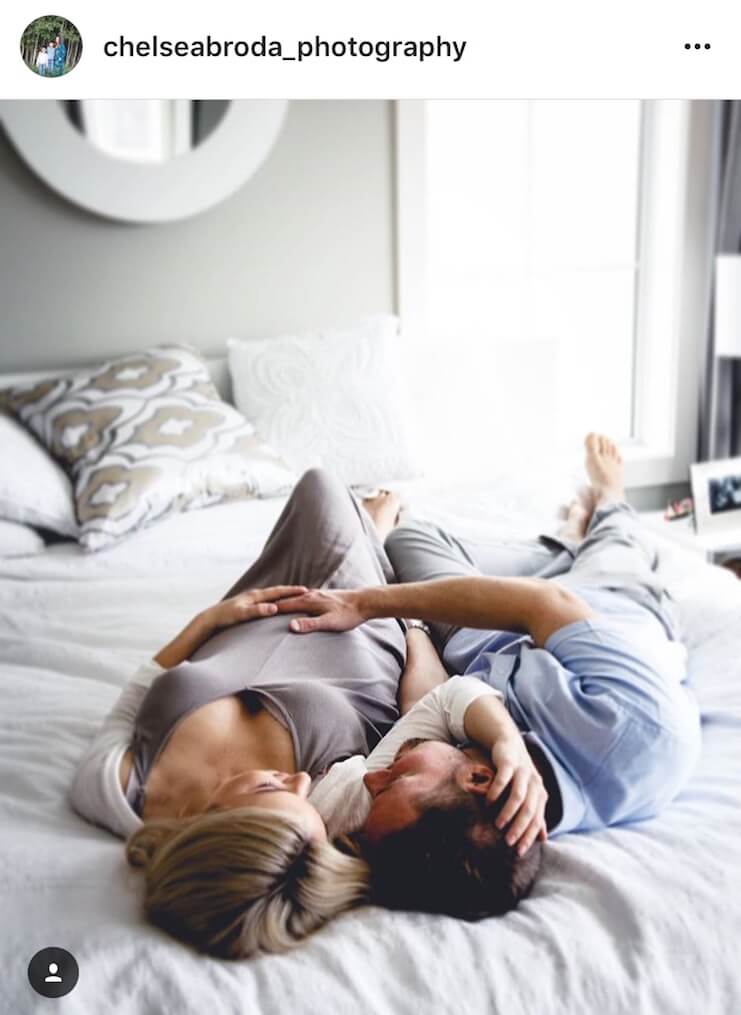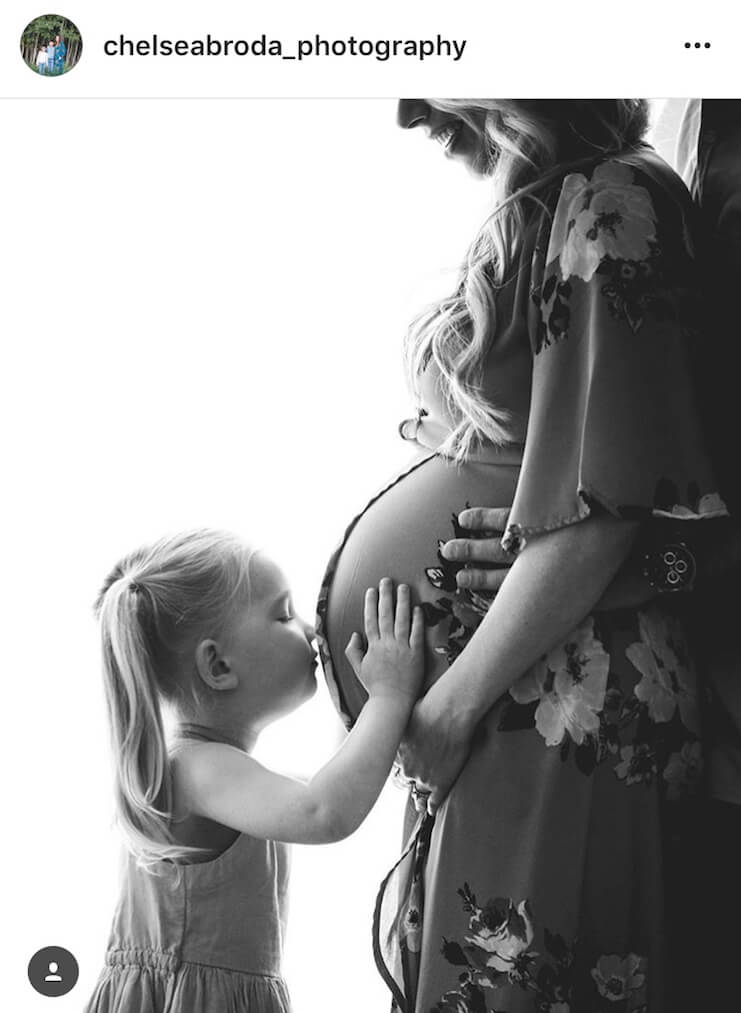 Two shots of my wonderful maternity session with professional photographer and friend Chelsea Broda!  I'm getting the rest of the pictures soon!  These are from her IG account: @chelseabroda_photography
How far along are you?
36 weeks
How are you feeling?
Dare I say it? Much better. It has been the longest most horribly annoying cold I have ever had! I think that my immediate/extended family and I just kept giving it back and forth to one another. BUT, it is finally FINALLY making it's way out of my life. Dear Lord, let it be gone. 8 weeks of cold symptoms with congestion – friends, while you're pregnant, that can make you go mental. These last few weeks of the pregnancy will be wonderful simply because I can breathe again!
Any weight gain? 
It's been pretty consistent throughout this whole pregnancy week by week. 2 pounds this week putting me at 142 pds. I looked back at Will's 36 week update for comparison and it was EXACTLY THE SAME AMOUNT for week 36!!! Talk about wild. The only difference was the William was measuring small where as this little one is measuring normally.
New symptoms?
I've been experiencing so very strong Lightening Crotch which is exactly what it sounds like – a lightening bolt going through your lady parts. I've had it before and I know it will continue until the baby arrives but man it can take your breath away! Other than that, just a bit more swelling in the hands and feet and face and my lower back is still quite sore.
General mood?
Very excited. My sister-in-law is going to be induced this Saturday and then one of my friends will have her baby about two weeks after that and then we'll be next!!!
Gender?
Instagram post revealing baby gender will be up sometime soon!!! If you'd like to follow, my account is @kweilz 😉
Food Cravings?
I'm craving chocolate after meals which I definitely indulge in.
 Do you miss anything?
Just the usual, sleeping on my stomach, sashimi, white wine spritzers.
Sleep?
Pretty much the same as last week – it's been quite uncomfortable because of the size of the bump. I use pillows to help. Two under my head, one between my knees and then I hug one to prevent rolling forward and twisting my spine.
Working out?
Yoga and stretching which has been so wonderful. I'm kinda turning into a yoga hippie and I love it. I do 'Kegels' as often as I can think about it.
Best moment this week?
1. We were invited to brunch at our friends home and the mommas put together a little baby package for our babe (they both know the gender) and for me. It was full of onesies and cute outfits and gorgeous flowers. The ladies cooked all of the families a gorgeous brunch and didn't let me lift a finger. HEAVEN!
2. I don't want to jinx anything but William has really shown a huge interest in potty training. He is in love with two little books that really helped Scarlet, and he is in big boy underwear for a large part of the day. He tells us when he needs to go (which makes accidents minimal) and he pees in the potty with excitement. We always call or FaceTime someone afterwards as his reward (today it was Daddy again at work) and the timing of it all couldn't be better. He obviously isn't fully trained yet but for me the best part of it all is that there hasn't been any pressure on my end or fights about it. I have heard horror stories and I just really don't want to go there. Any who, I'm so happy to be on this path.
3. Finally, waking up to the month of May this morning which is baby month. It was bright and warm and sunny so that just had me swooning. I've decided that having a baby during this part of the year while all the buds are coming out and the birds are chirping is just amazing.
What are you excited about?
We are looking at building a home!!!
After putting in (what we and our realtor thought was) a very good offer on a house inner city and then being denied immediately, (the owner was so greatly 'offended' by our offer he didn't even want to counter), we decided that we wanted to pursue building since it would allow for us to pick and choose a four-bedroom floor-plan, with our finishings, our space and taste etc. For the money we would have been spending on the other house and then having to renovate everything, we thought we would be happier taking this route instead. We are looking at a waterfront / lake lot which is also very exciting but we'll see how things go. Again, I don't want to jinx anything. If it's meant to be it will happen, if not – that's ok too.
Happy Monday!
LUVS,
Kate
xoxo