Breakfast:
Two slices of Silver Hills bread with peanut butter and one half with sliced banana – the other with cinnamon.  Apple juice and Coffee with milk.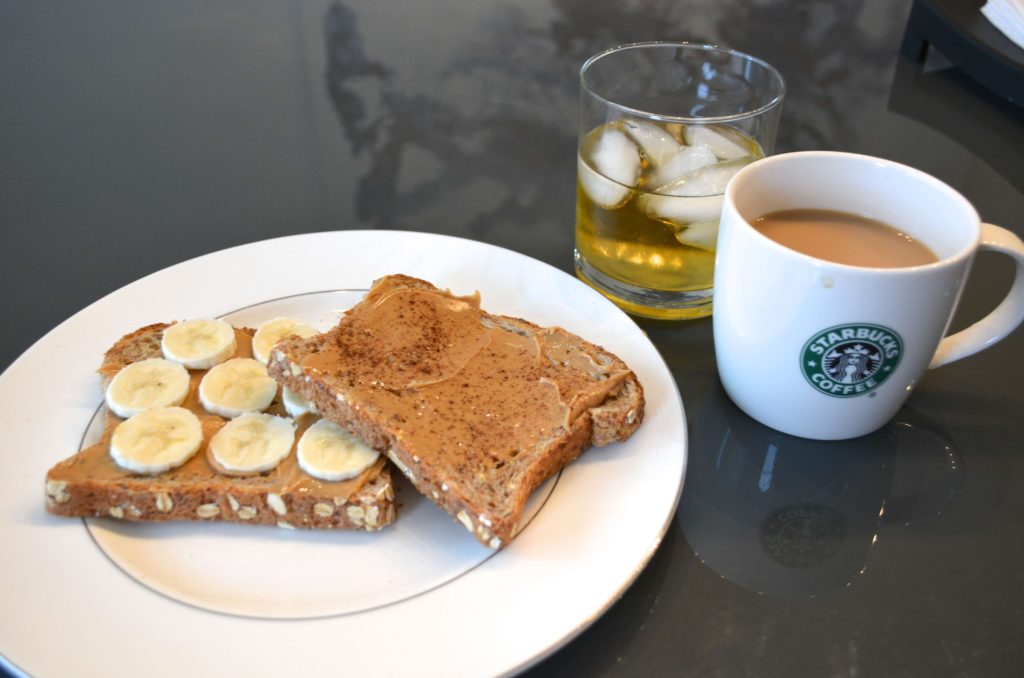 Lunch:
It rarely happens, but when it does – it's a really good day.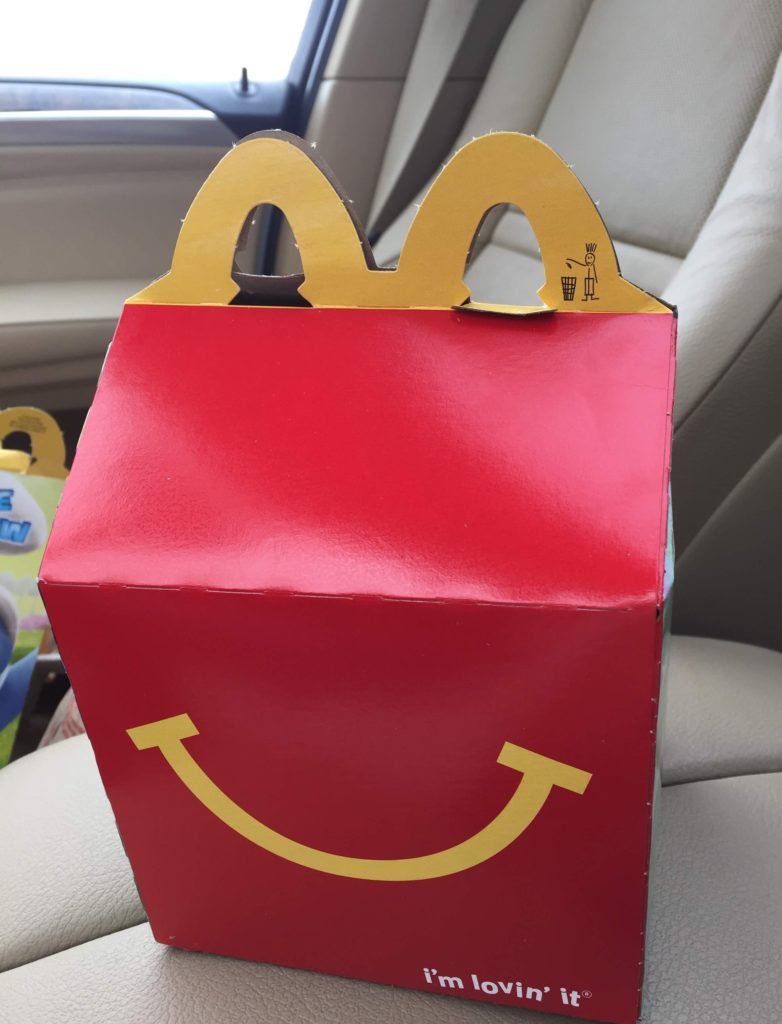 The kids had cheeseburger happy meals and apple slices with juice – they LOVED it.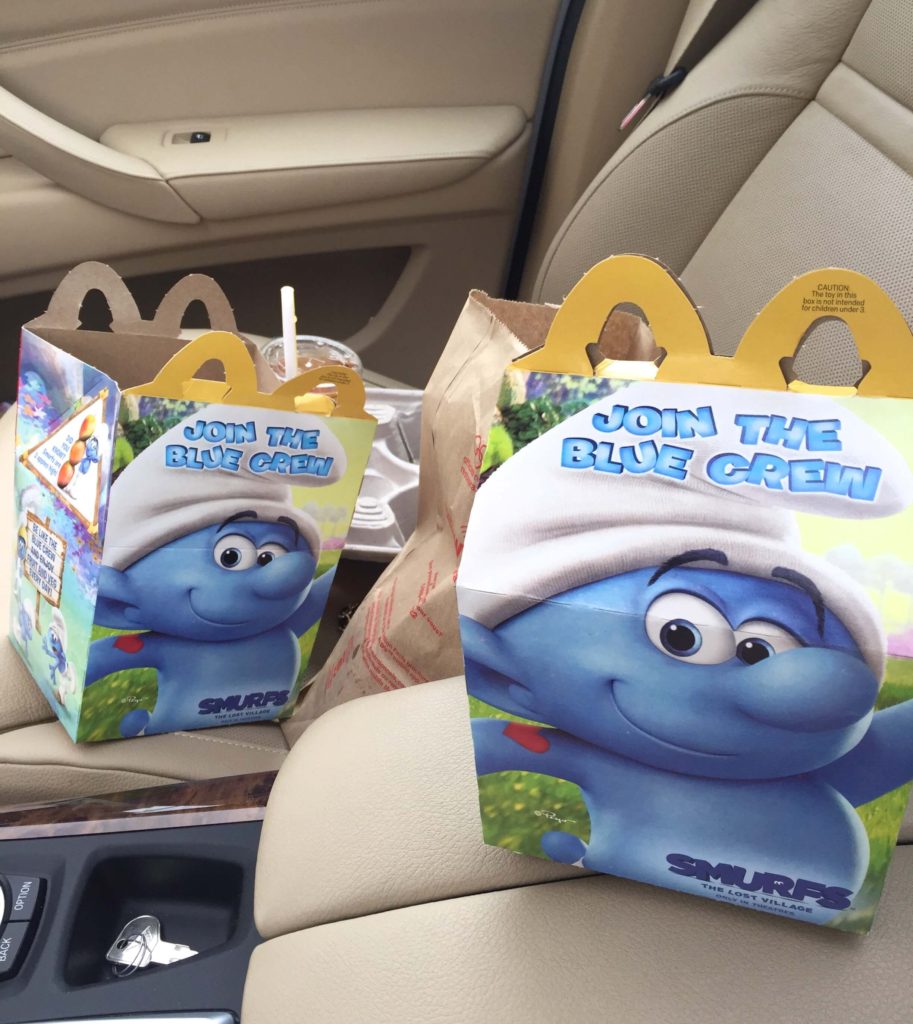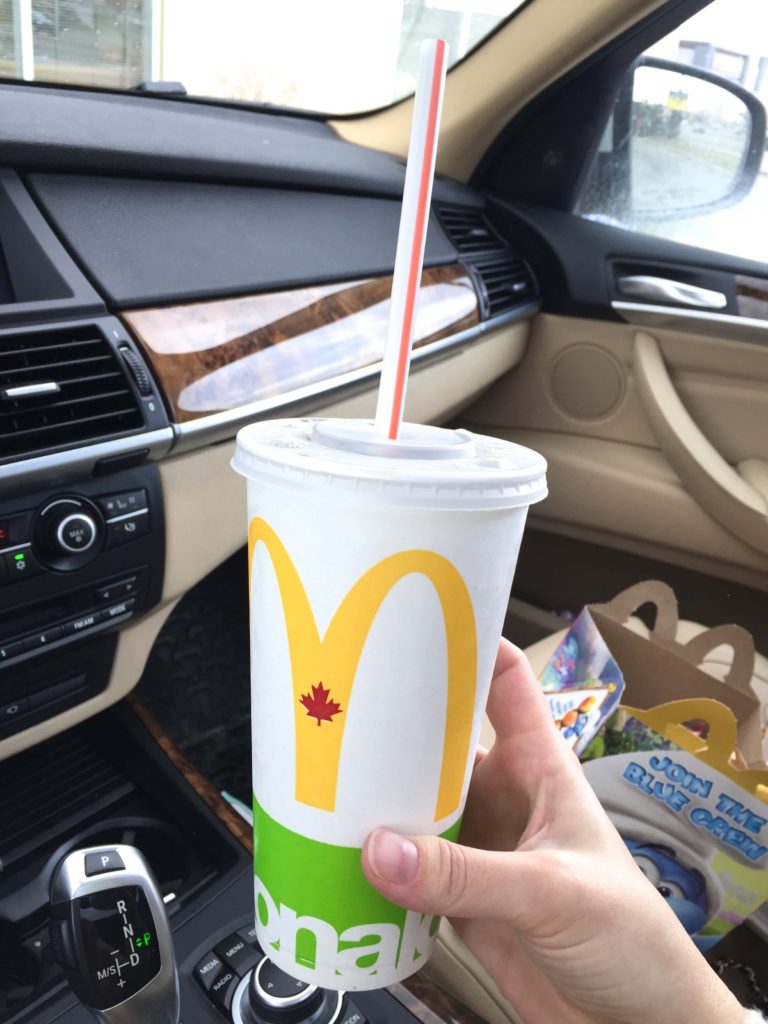 I had a coke, with a large fries and a McChicken burger… HEAVEN!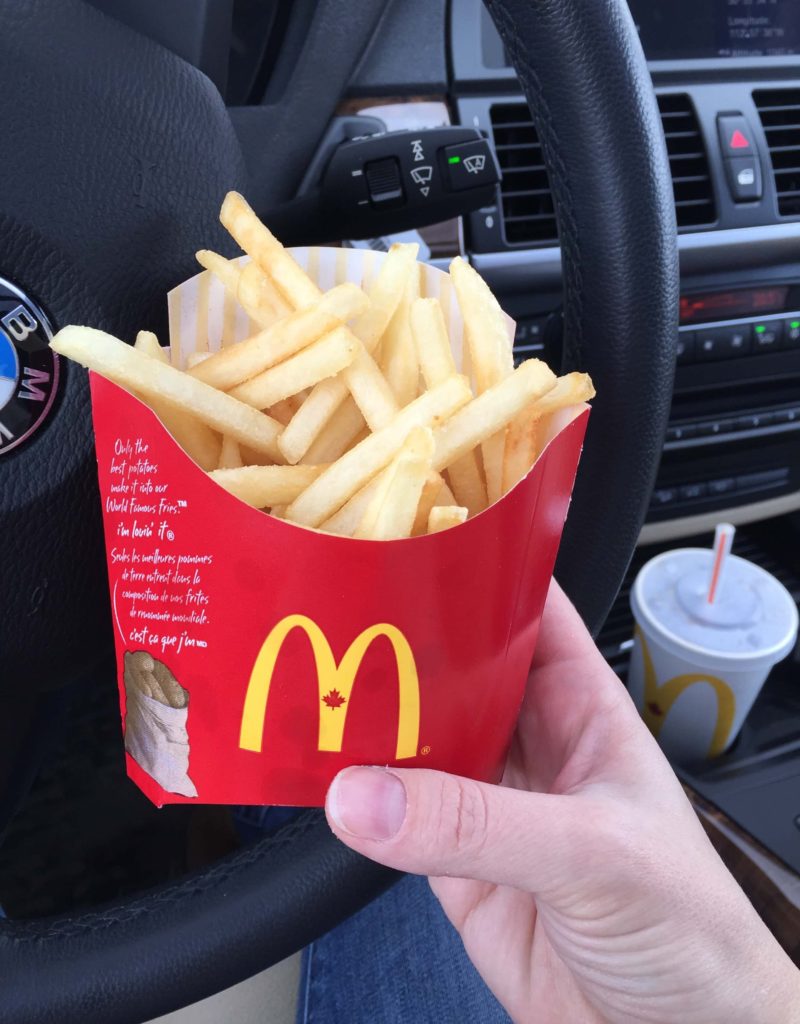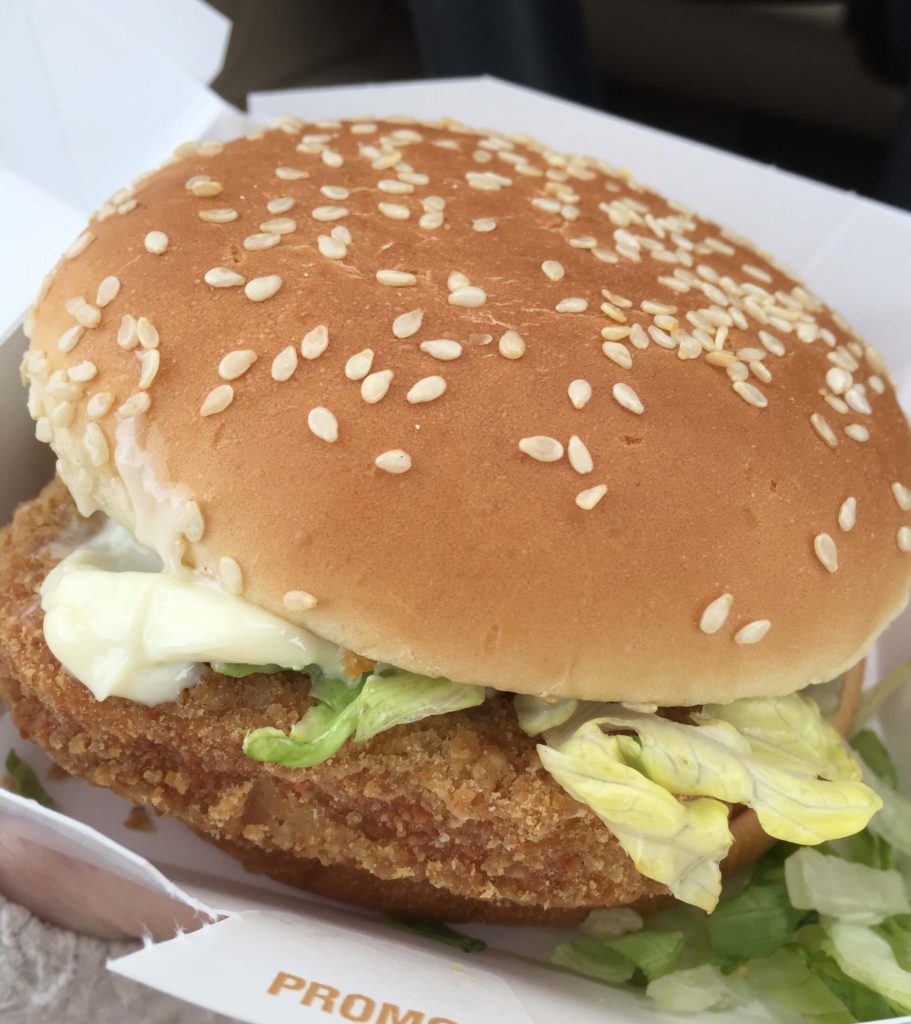 A little bit of work on the blog with a snack of fresh pineapple and full fat greek yogurt.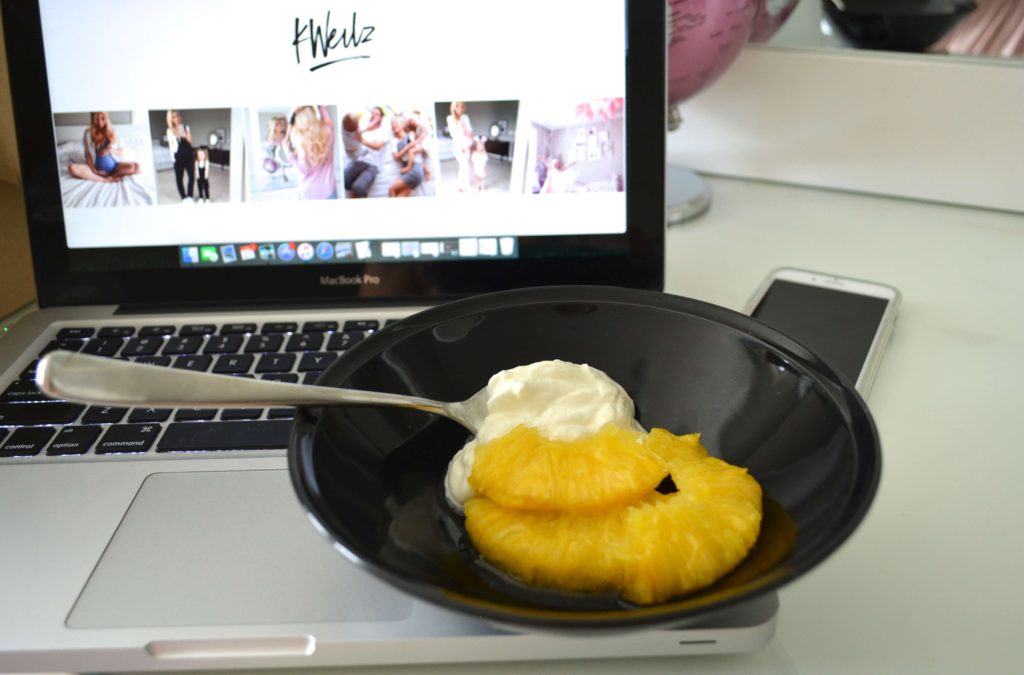 Dinner:
We've been trying a really amazing new service called Chef's table to help ease up on my cooking workload during the week.  Basically, this company comes up with gourmet dishes that are all pre-packaged and proportioned, they deliver it to your door and you cook it from a recipe.  It has been an absolutely LIFESAVER for me.  We have it delivered three times a week and those nights I just love following the card and not having to think about 'what's for dinner'.  The meals have been (for the most part) very easy to do and prepare, if you are a mediocre chef like me, I would recommend getting the 'medium' or 'easy' difficulty levels vs the 'hard' ones.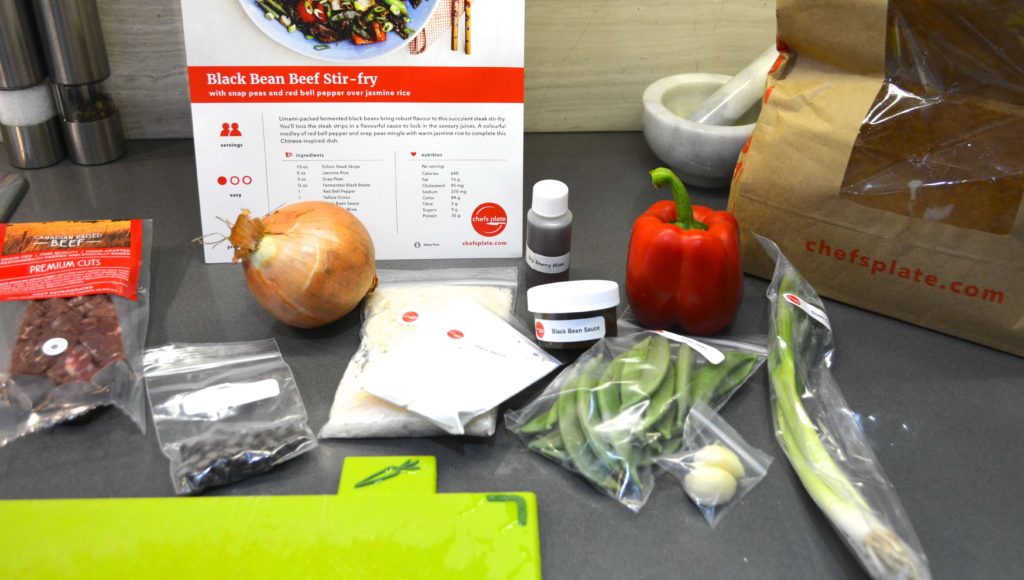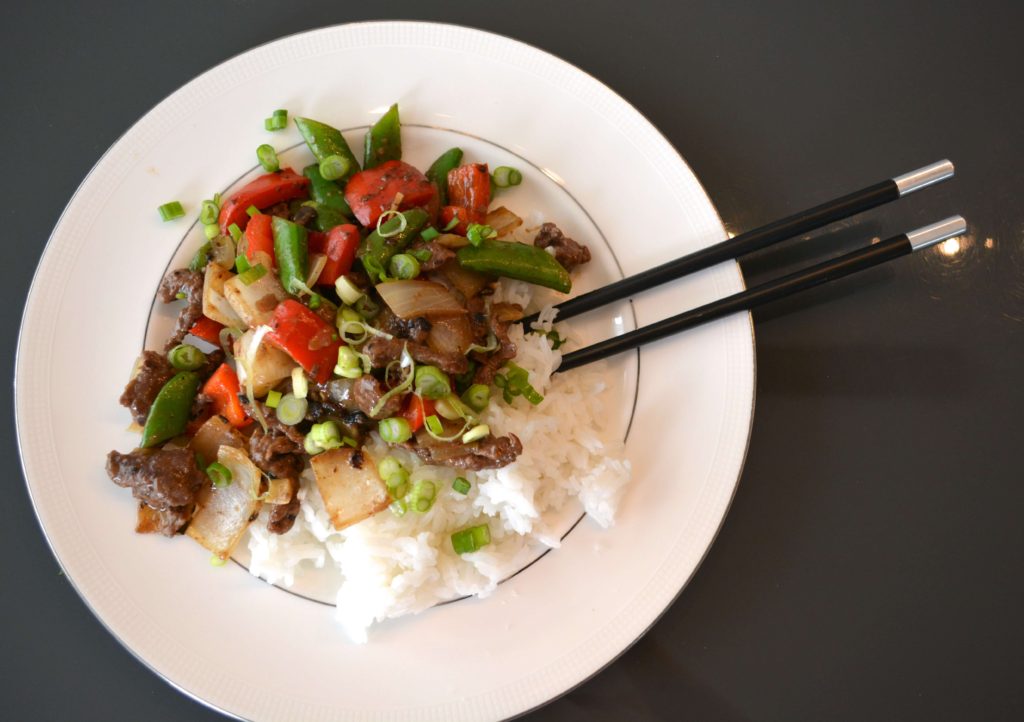 Finished product – not bad and it tasted really delicious.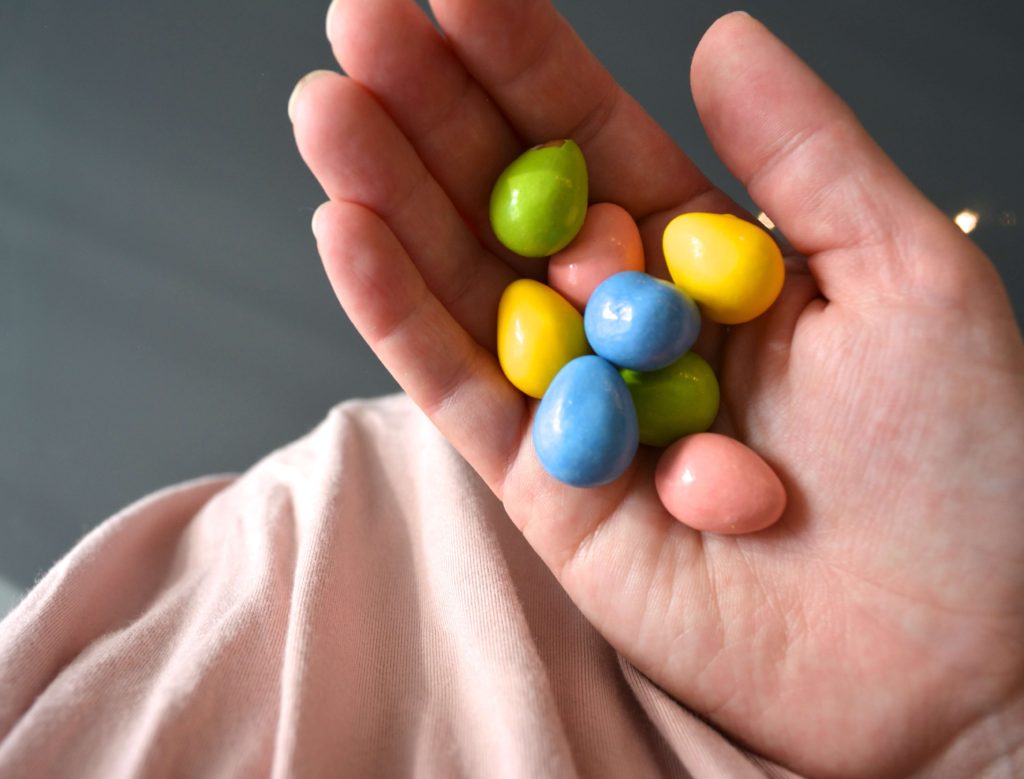 Dessert – left over mini chocolate reese peanut butter eggs.