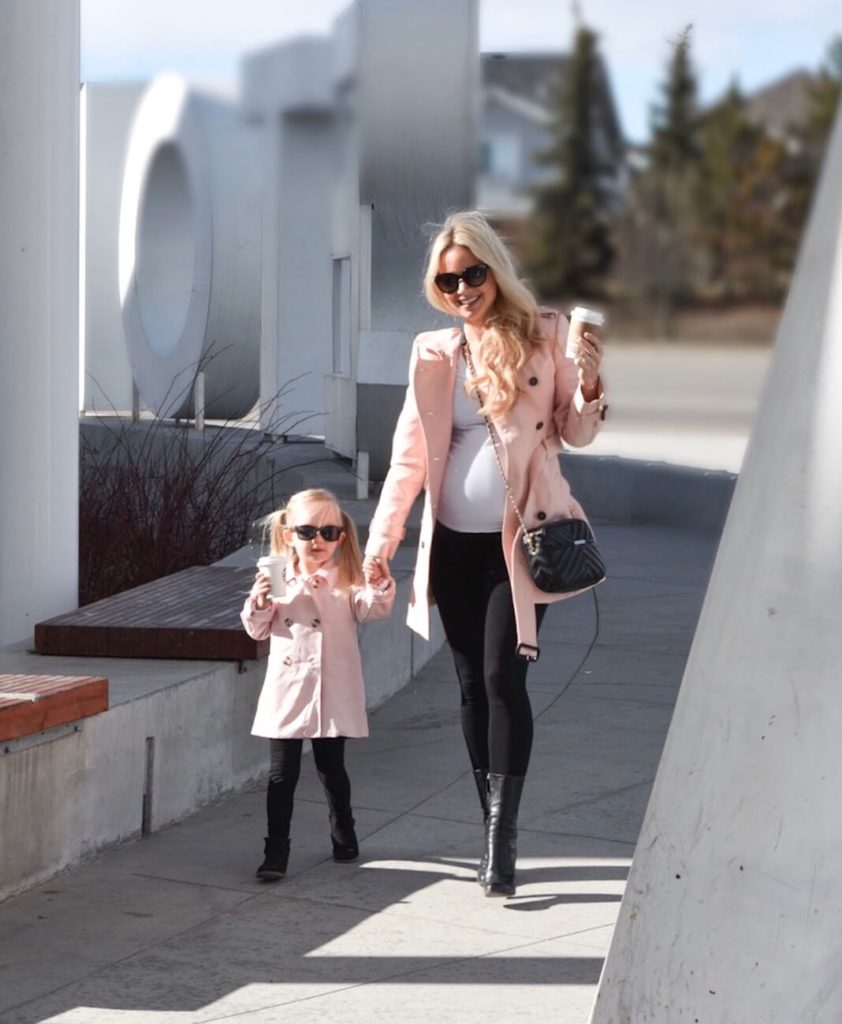 How far along are you?
31 weeks!
How are you feeling?
Pretty good. If I can eat a few smaller meals throughout the day – I'm happiest, but I can't help myself with food sometimes! We were at my parents place last night and my mom made the most delicious dish and I just finished my whole plate no problem. I paid a bit for it on the ride home in the car – VERY uncomfortable under my right rib.
The weather has been GORGEOUS here so that has put me in the best spirits. I love Spring.
Any weight gain? 
1 pound this week putting me at 136 pds.
New symptoms?
Extra fatigue.
General mood?
Pretty good.
Gender?
Still a secret.
Cravings?
Nothing new this week.
 Do you miss anything?
Wine!!!
Sleep?
It's been ok. As I get larger it's harder to get comfy. This stage is always really tough for me but I'm not letting it get me down too much at this point. I'm seriously lucky to get at least seven and sometimes eight hours so I really shouldn't complain.
Working out?
I took a break from it this week because I had been feeling under the weather with a bad cold. The kids were both sick too so that didn't help much. But, I did prenatal Yoga today and felt amazing afterwards. My plan is to do it everyday this week for 30 min.
Best moment this week?
Seeing my brother Ted last night! He's so awesome and the kids ADORE him. They were so excited to see him and kept saying Uncle Ted is the funny one!
What are you excited about?
I'm looking forward to more family time and a pedicure that I have coming up 😉 I'm going shopping on Wednesday sans babies so I'm going to do some serious nesting shopping for the house and some more baby clothes. Good times!
Hope you have a fabulous week!
LUVS,
Kate
xoxo