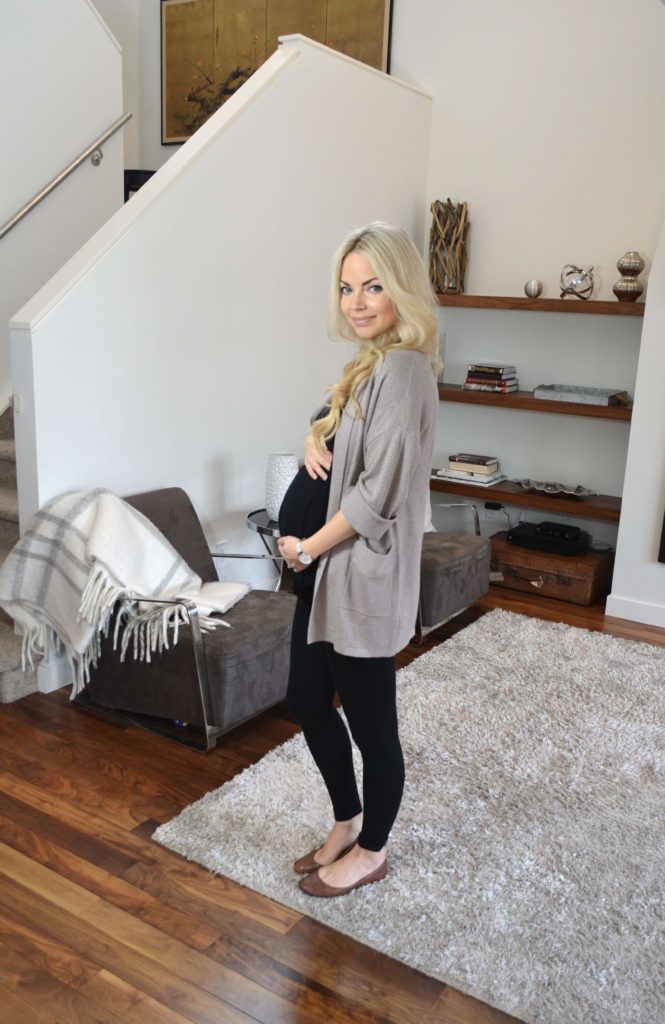 How far along are you?
30 weeks! Holy smokes – due date is really creeping up!
How are you feeling?
I'm feeling well. I've made a really strange but wonderful discovery in this pregnancy concerning my sugar intake. Basically, I realized that I was having a little too much sugar (guys – it's injected into EVERYTHING we buy – so scary), but I figured out that my liver was actually getting inflamed after eating sugar and it felt like the baby's head or foot was jammed up under my right lung! It was because the poor organ was swollen and just having a hard time processing what I know call the devils poison. It was making me feel awful. So I've totally cut back as much as humanly possible and feel WAY better.
Any weight gain? 
0 pounds this week keeping me at 135 pds.
New symptoms?
Just a bit of extra fatigue.
General mood?
Pretty good.
Gender?
Still a secret.
Cravings?
Iced coffee in the afternoon. It's my new fave! At around 2 ish, I have a small black coffee, add a bunch of ice cubes a bit of milk and a straw. SOOO tasty.
 Do you miss anything?
Again, I missed my pre-pregnancy body during a few moments this week, but I just kept reminding myself that the pregnancy is very temporary. It's mostly when I need to roll over in the middle of the night, or want to run around after Scarlet and Will, or hug Nate.
Sleep?
Has been pretty good! I take at least one or two pee breaks but it's not too bad. I'm TIRED so I've been sleeping hard.
Working out?
Happened most days this week for at least 30 min.
Best moment this week?
Three things –
1. Nate and I went to see a movie 'LOGAN' and my parents babysat.
2. I went to the Ballet and out for dinner with a girlfriend.
3. We had company over for dinner on Sat and the kids were having the time of their lives. So much fun.
What are you excited about?
Two of my three brothers are coming home soon!!!! I'm so happy and pumped to see them, it's been too long for me (even though it's only been a few months). I MISS THEM! XO
Hope you have a fabulous week everyone!
LUVS,
Kate
xoxo