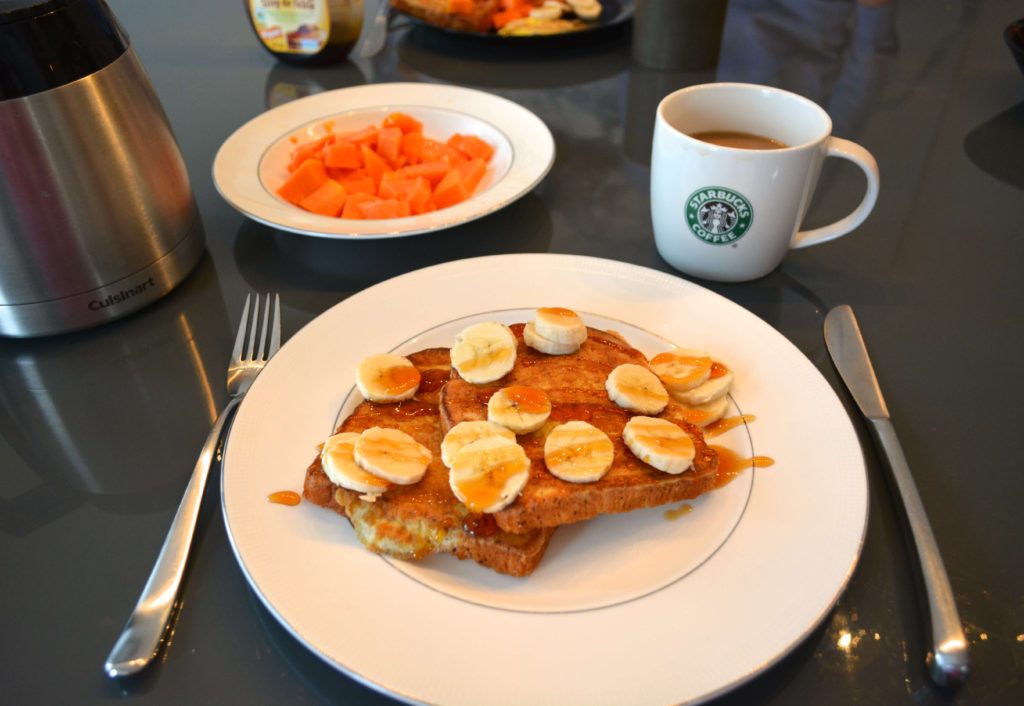 I had a serious craving for syrup this morning so we made french toast with banana slices and papayas.  I also had Komodo Dragon Starbucks coffee with whole milk.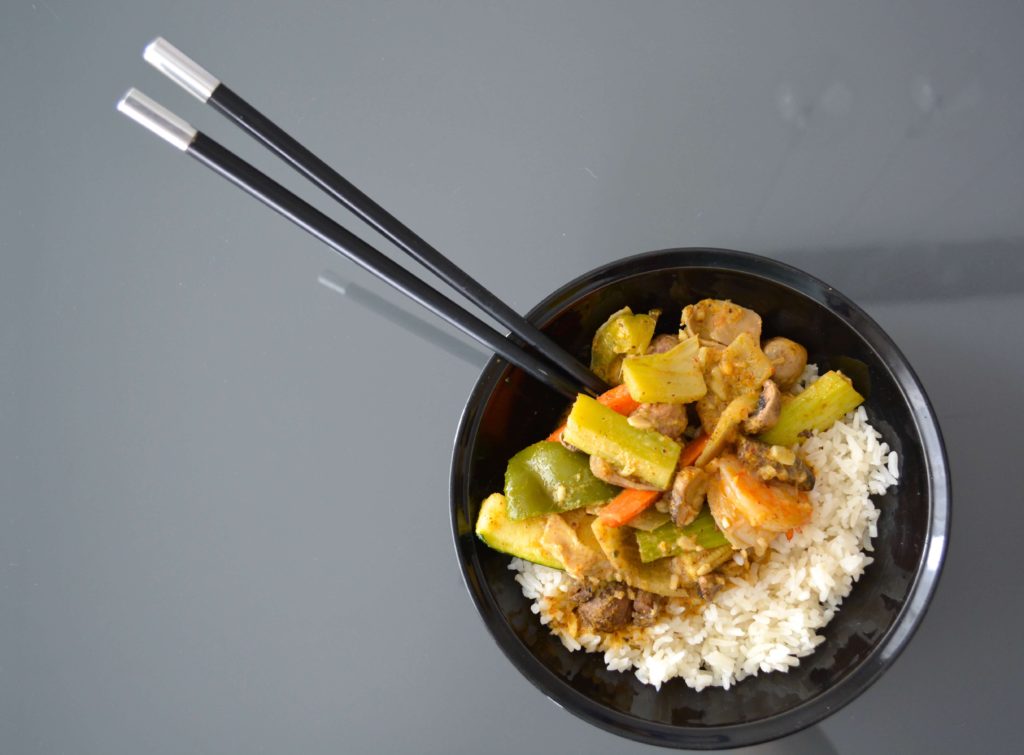 Lunch was leftover Thai food from dinner last night.  One of our favourite restaurants, Chill Island, does a KILLER yellow curry with veggies and shrimp over coconut rice.  They have been one of our 'go-to' restaurants because they are so close.  This was the perfect quick and easy bowl.  YUM!  I also had a bottle of water on the side.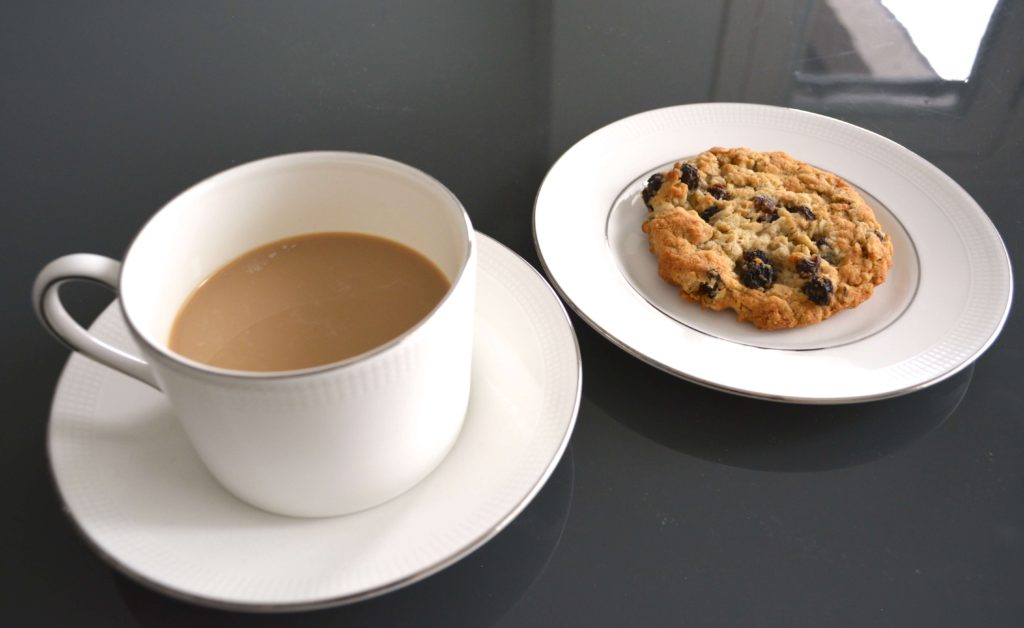 Afternoon pick-me-up.  A Nespresso latte with a large oatmeal raisin cookie on the side.  (I may have had a second one after I ate that first one) #fulldisclosure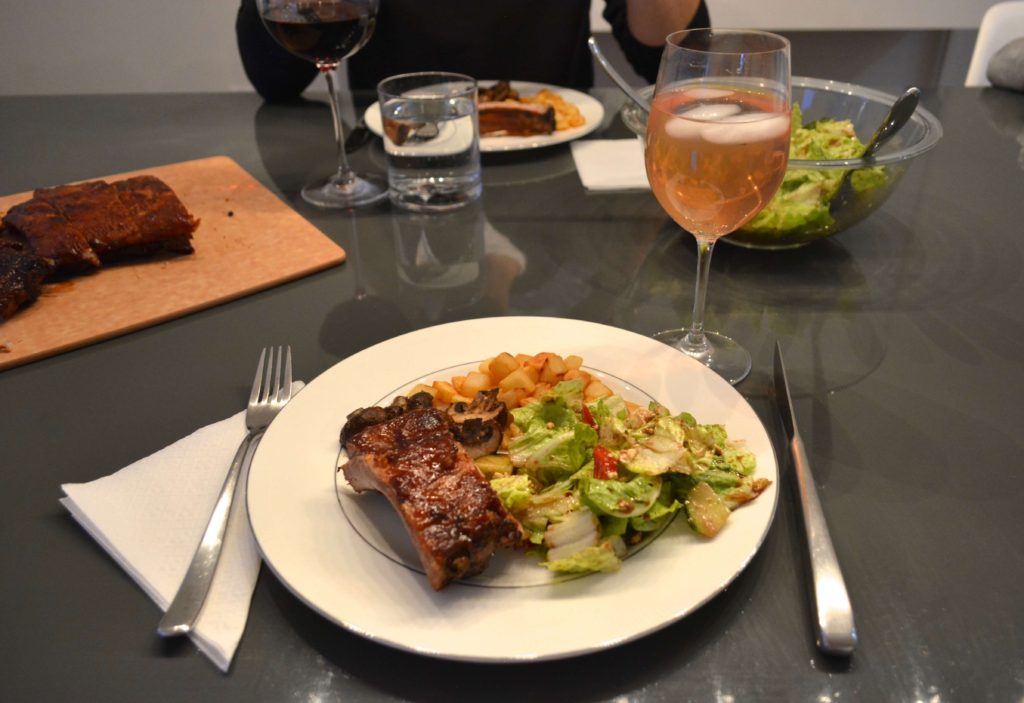 Dinner was soooooo delish.  Nate made his amazing ribs with BBQ sauce and I whipped up some salad, sautéed mushrooms and homestyle potatoes to go alongside.  This is such a tasty meal and the kids absolutely gobble up the ribs too so it's a major family favourite.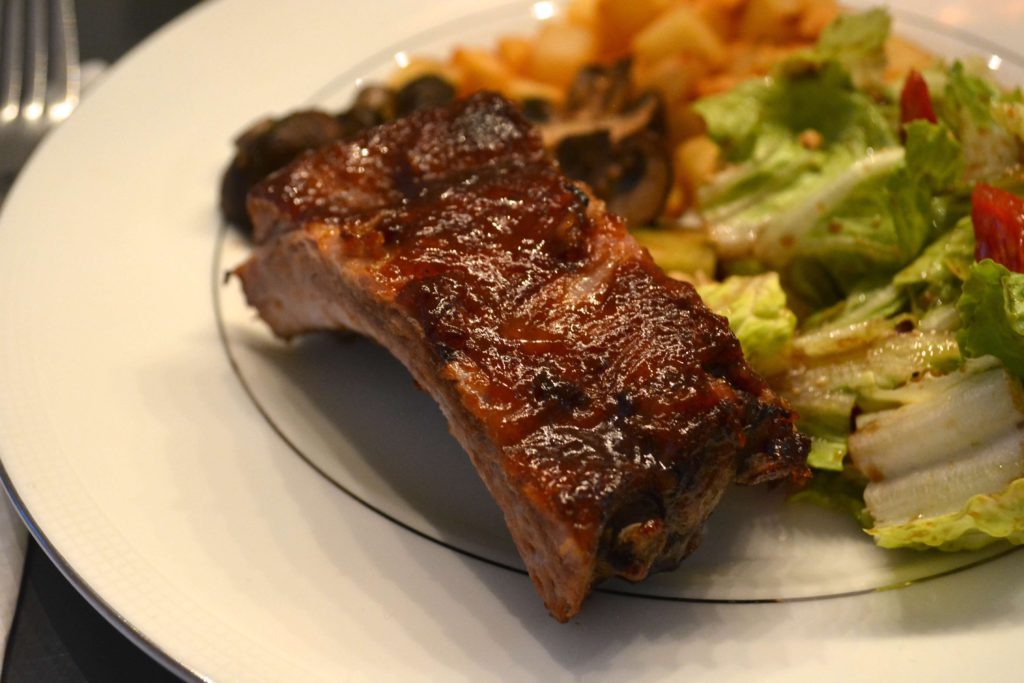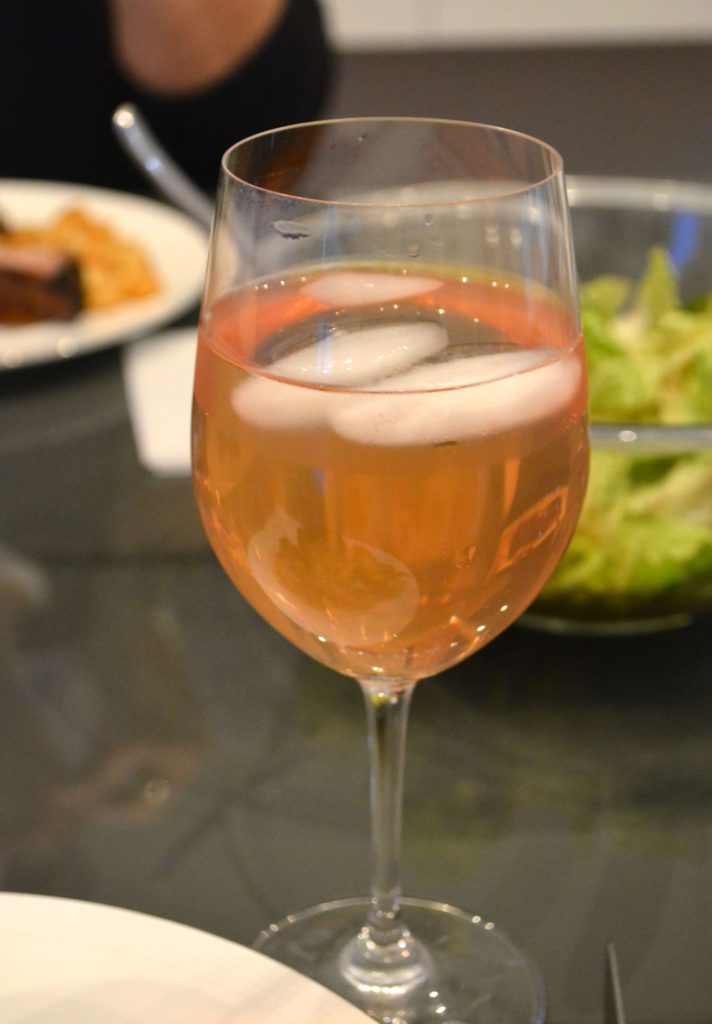 My 'special' pregnancy drink.  I had soda water with lime juice and a splash of pomegranate/cherry organic juice in there too.  Super tasty and wasn't too sweet.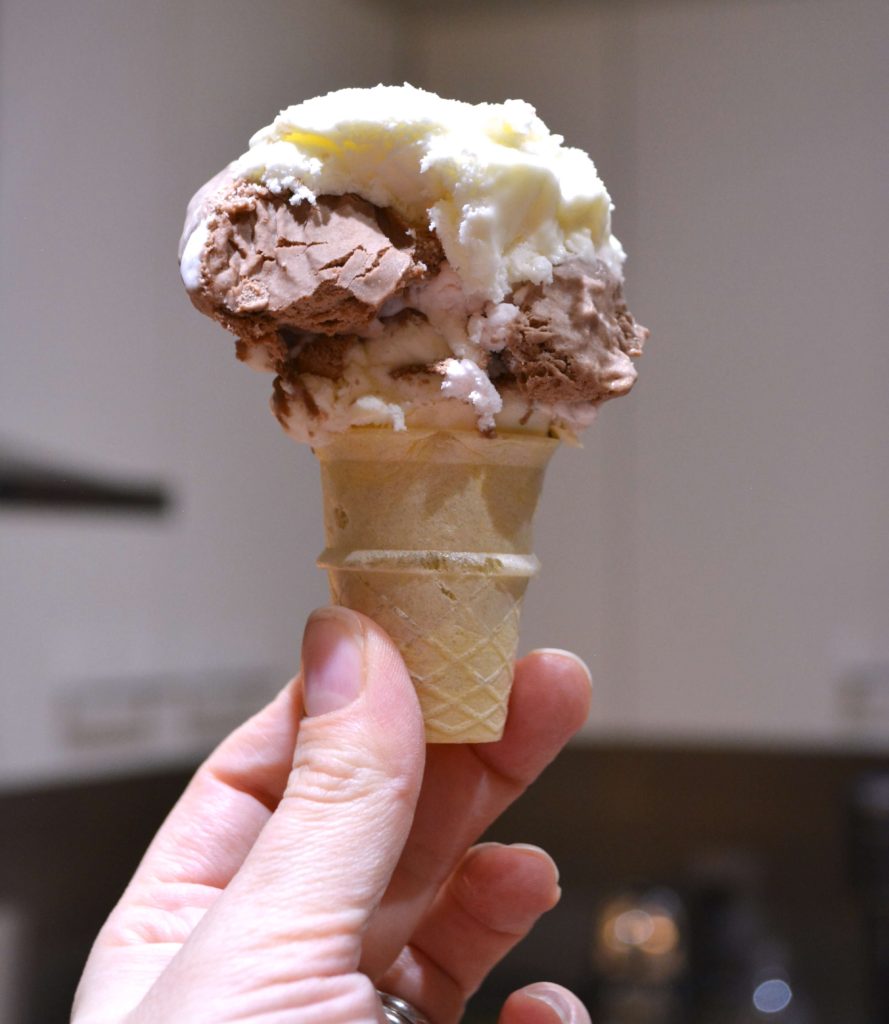 I bought these mini cones for the kids and I think I definitely eat them more often than they do.  They're the perfect size for a little scream after dinner.  I had mine with Neapolitan.