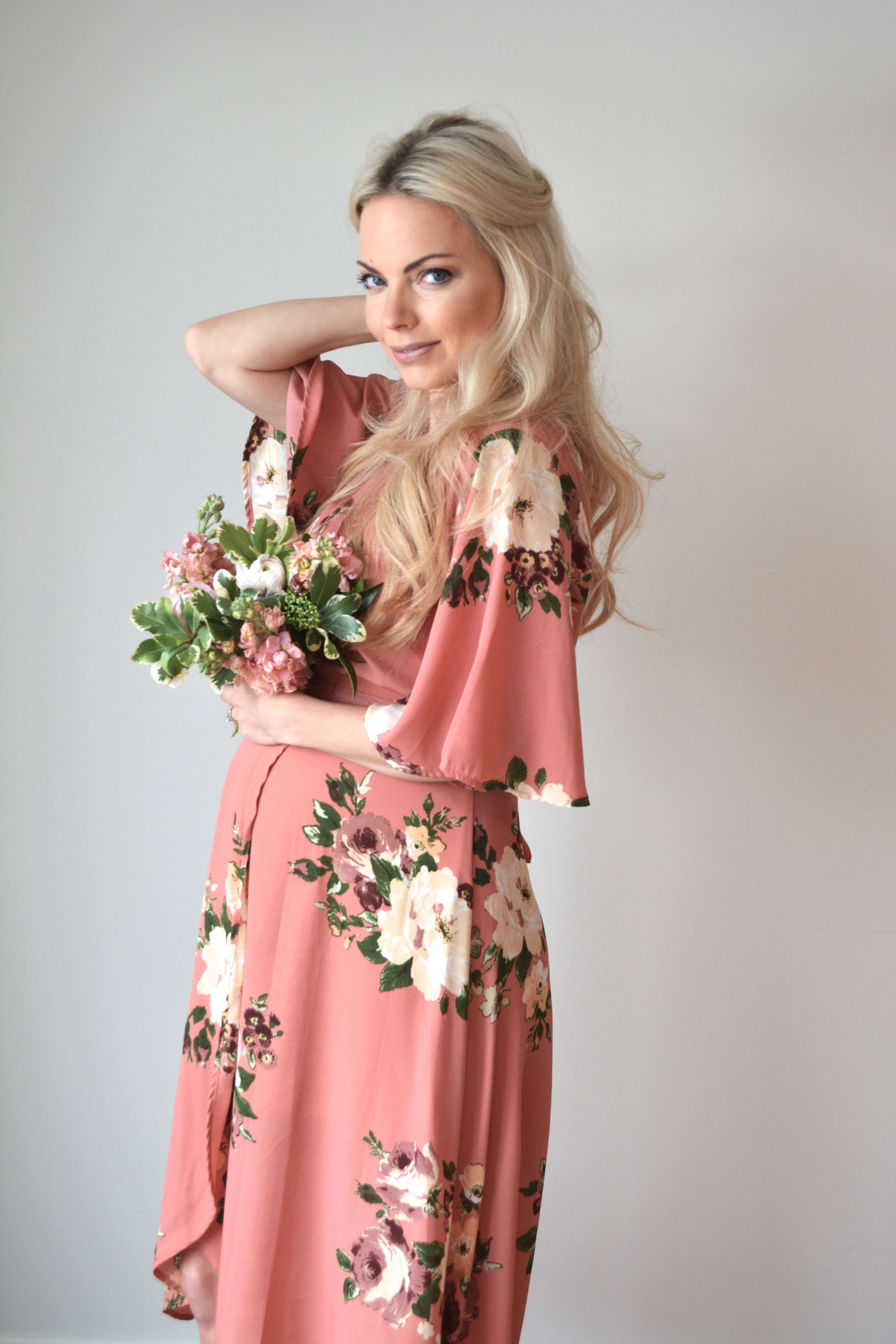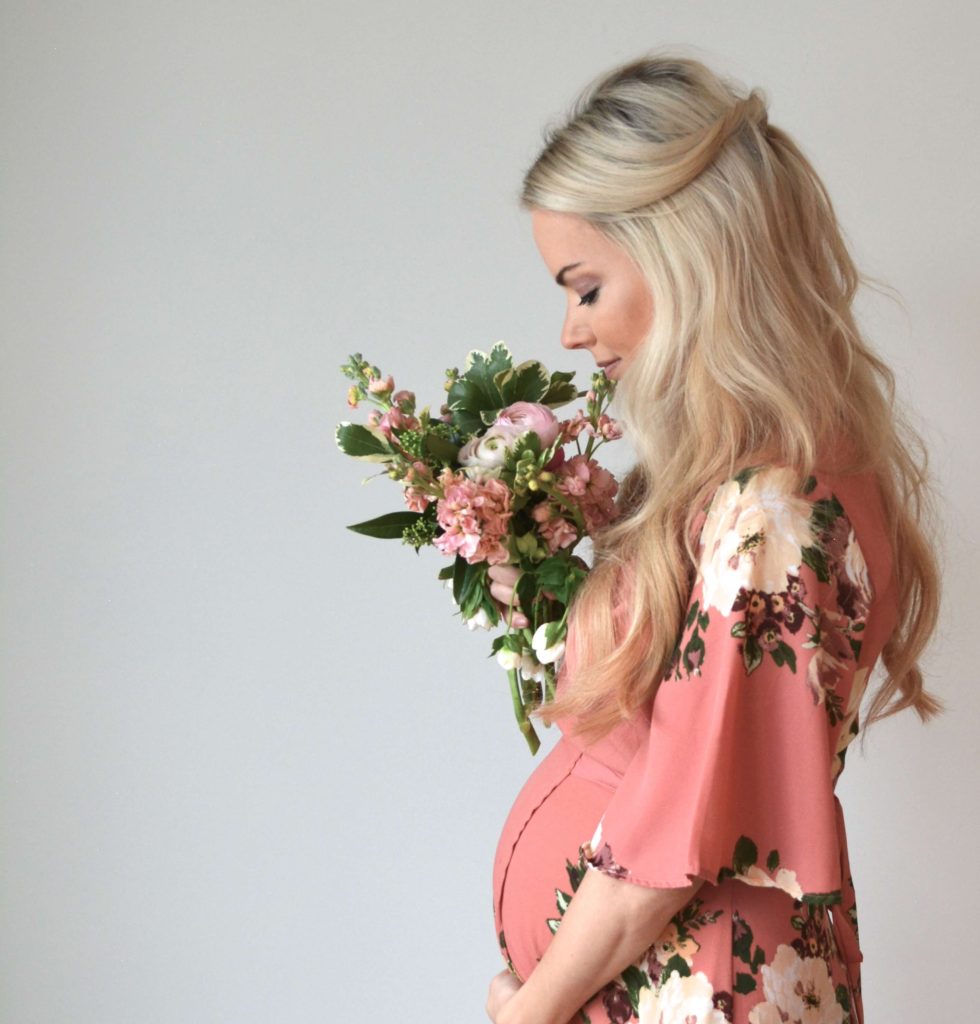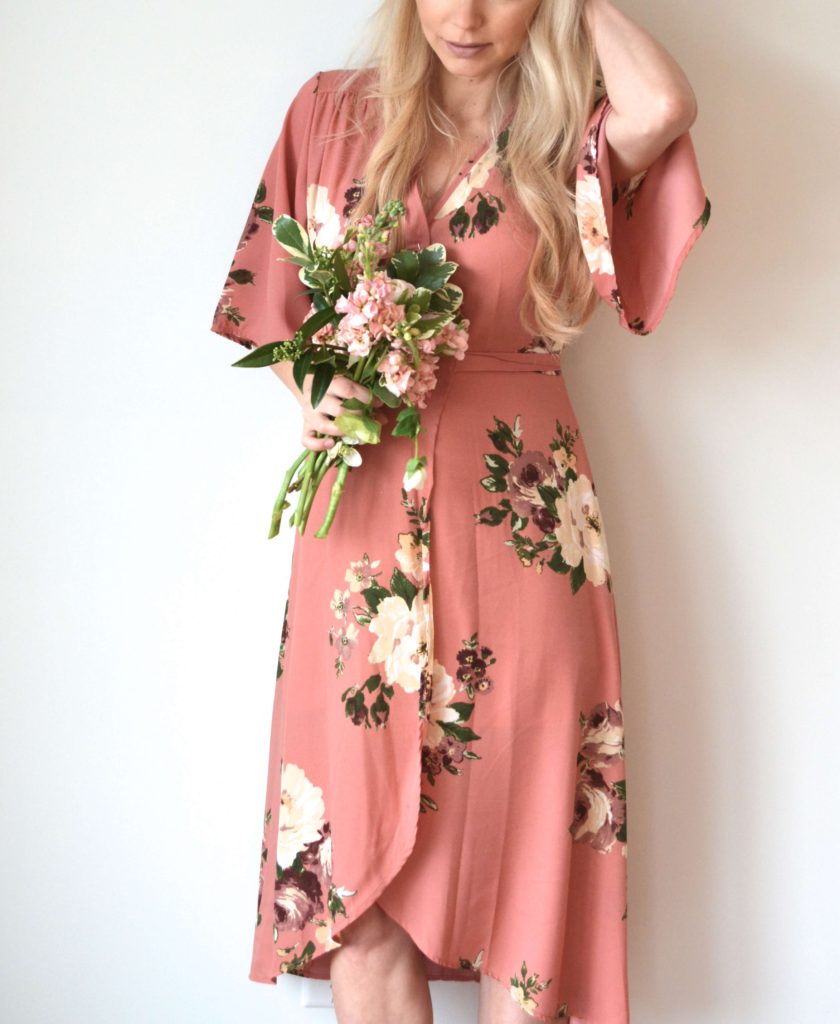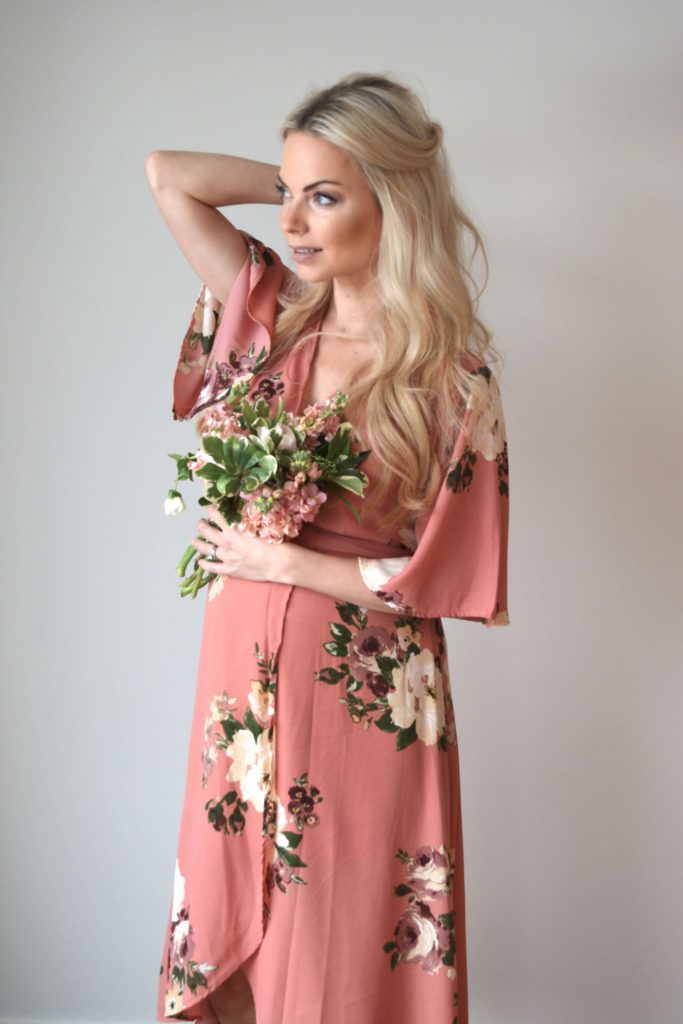 I won't lie – it can be hard to feel 'attractive' when you're coming up on your seventh month of pregnancy. But I'm telling you guys, when you find a piece that makes you feel like a floral goddess in all of her womanly glory who could conquer at least another two or three months of pregnancy (and a fully loaded Whopper from Burger King), you covet that piece and strut around in it like its your job. If you've ever been pregnant, you'll know what I'm talking about right now…there is a time and a place for sweatpants and hubby tees (which is like, 99% of the time) and there is time for a pretty dress to lift your spirits.
This stunning piece is from Ruthie Grace Boutique but it isn't actually a maternity piece!  It will be really nice to have in my closet for after the baby arrives, but it works with the bump too because of the flattering mid-section wrap. The weather has been absolutely gorgeous and balmy here, so today I just felt like spring was right around the corner and so I needed to dress like it! It's been a nice easy transition from the 25 degree celsius weather we have been coming from in Hawaii and I hope it sticks around.
Stay tuned for Travel pics of our big adventure that will be posted later on this week. Have a lovely day dear friends!
LUVS, 
Kate XOXO