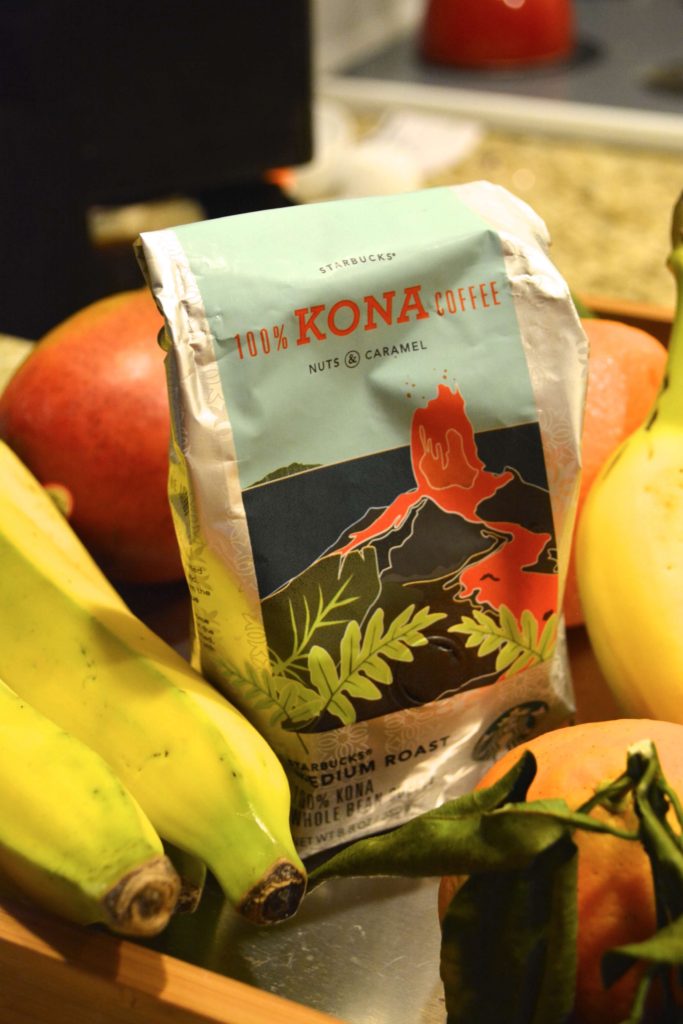 Coffee!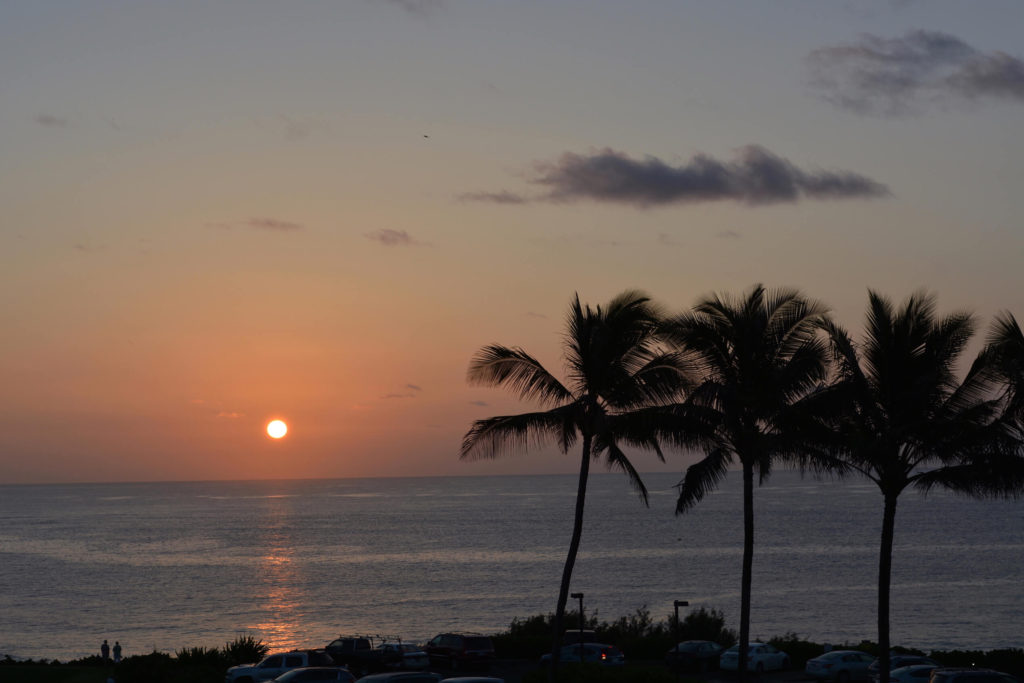 A sunrise from the balcony.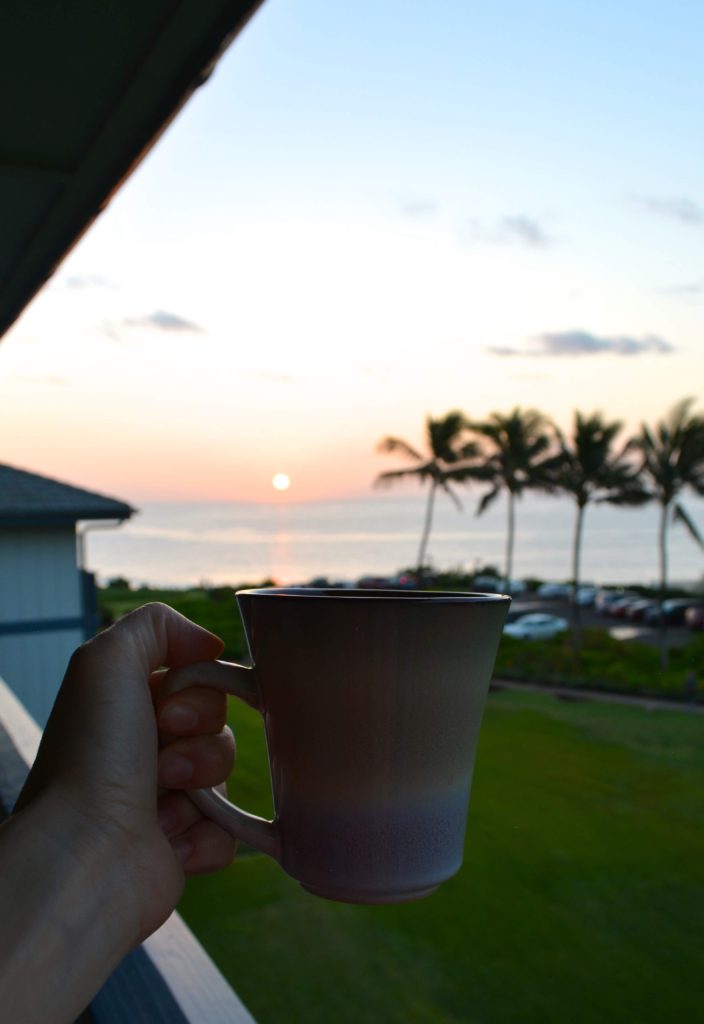 CHEERS and good morning!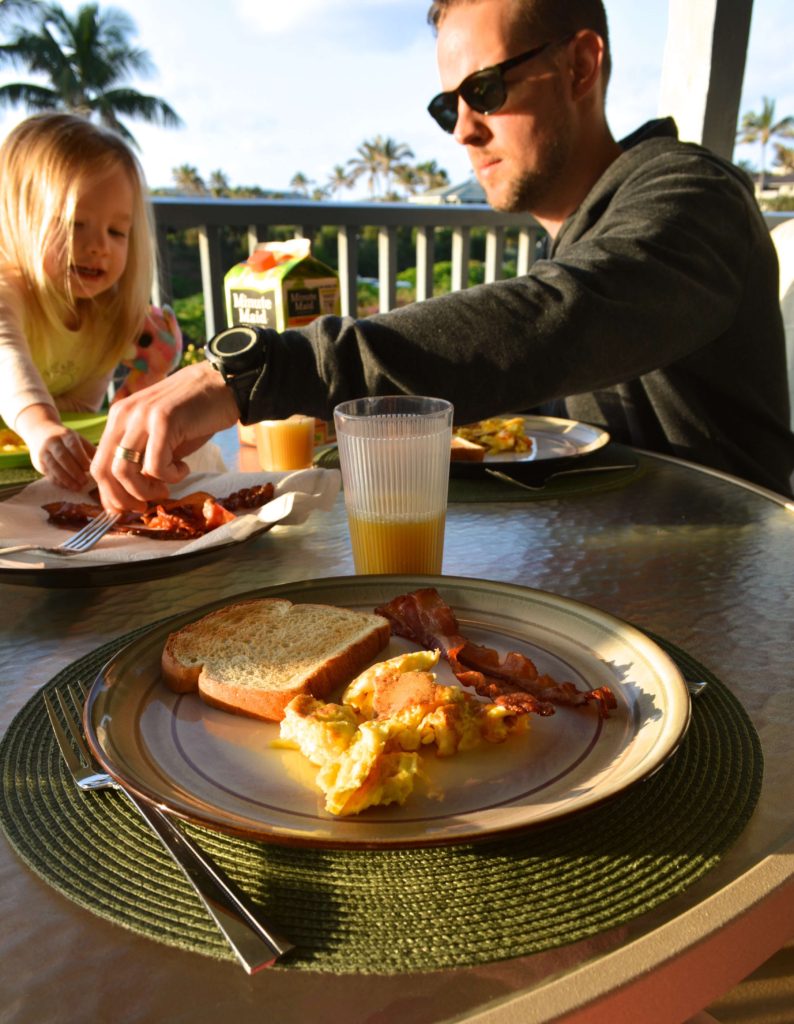 Breakfast:
Cheesy eggs, Toast, Bacon, Orange Juice and of course… a huge side of PINEAPPLE!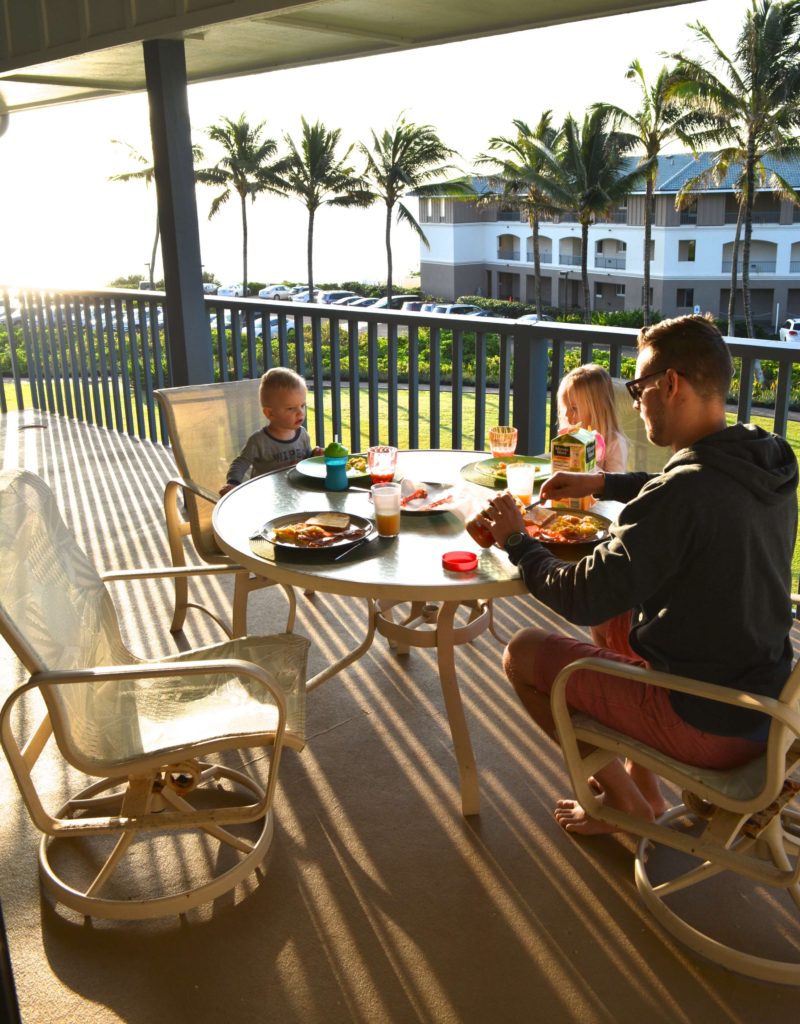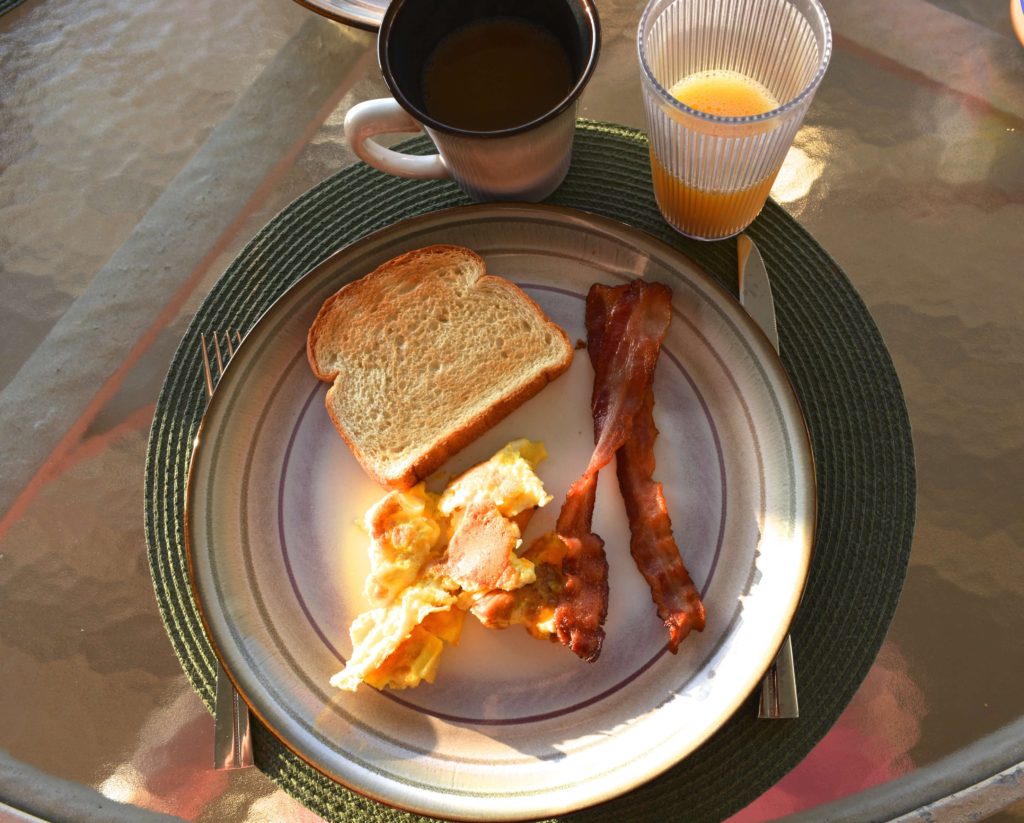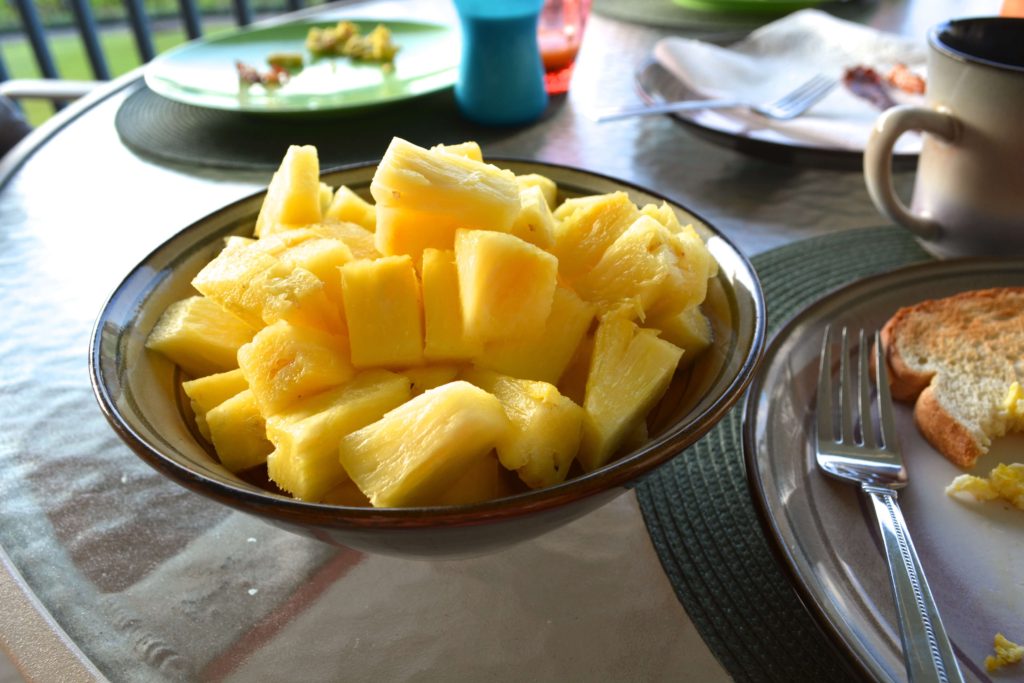 Pretty sure I ate the whole bowl to myself.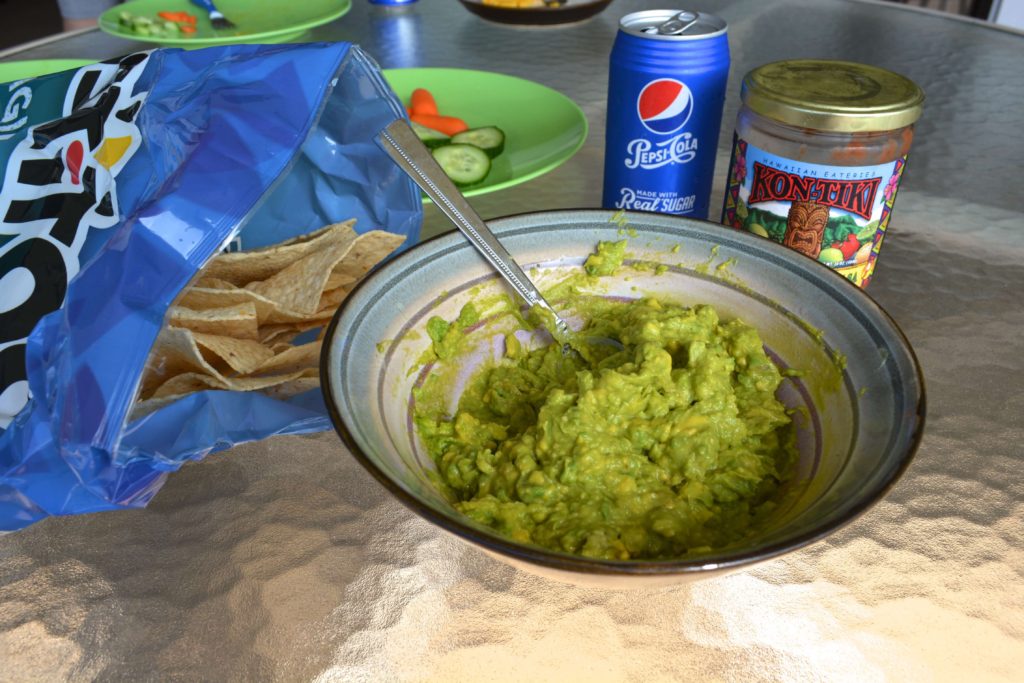 Lunch!
Homemade Guac with chips and veggies.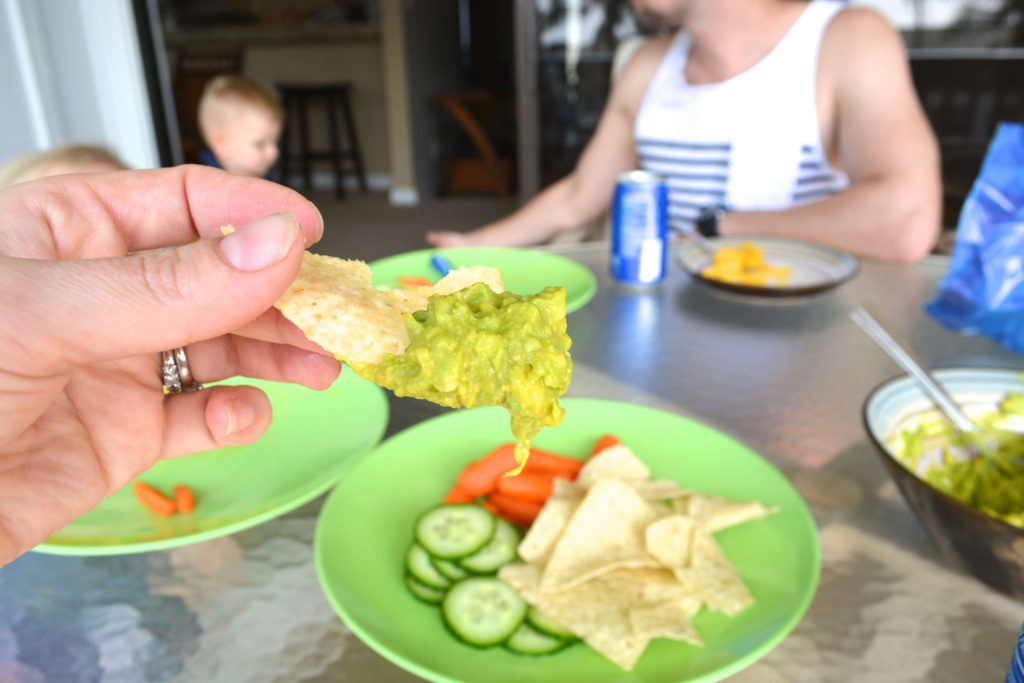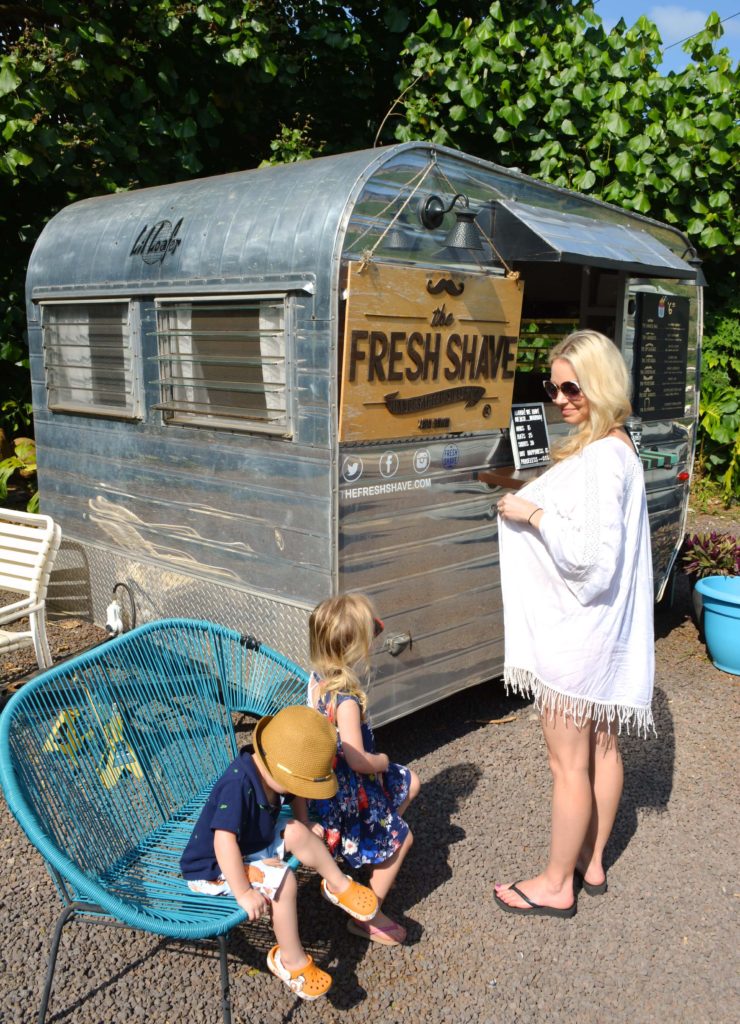 Snack
We went for Shave Ice and the kids ate them so quickly I didn't even get a chance to shoot them!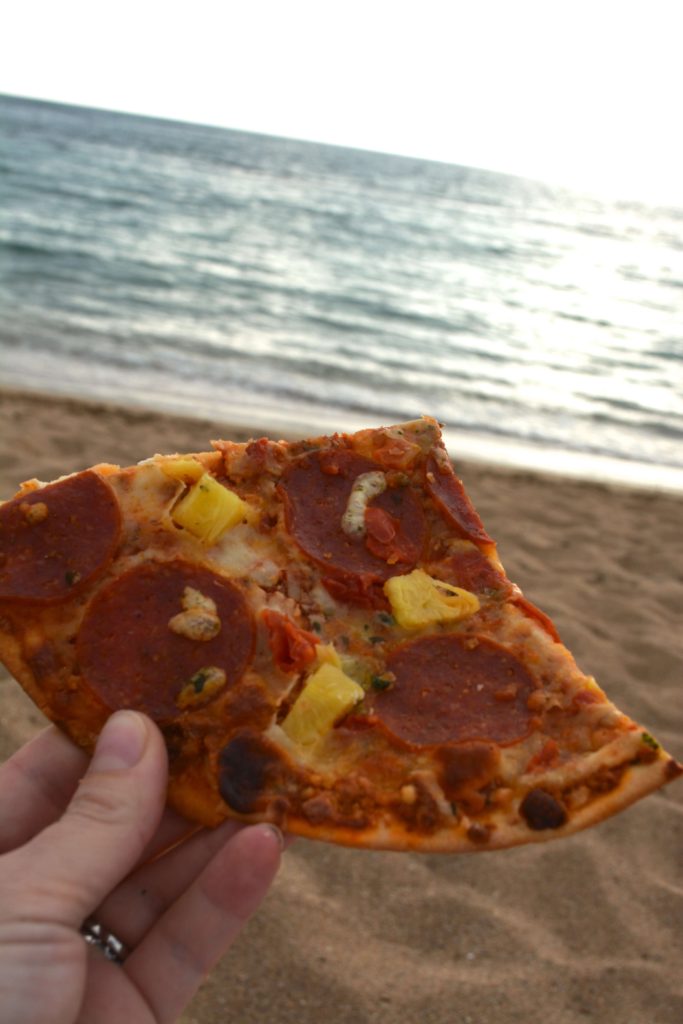 Dinner!
Pizza on the beach!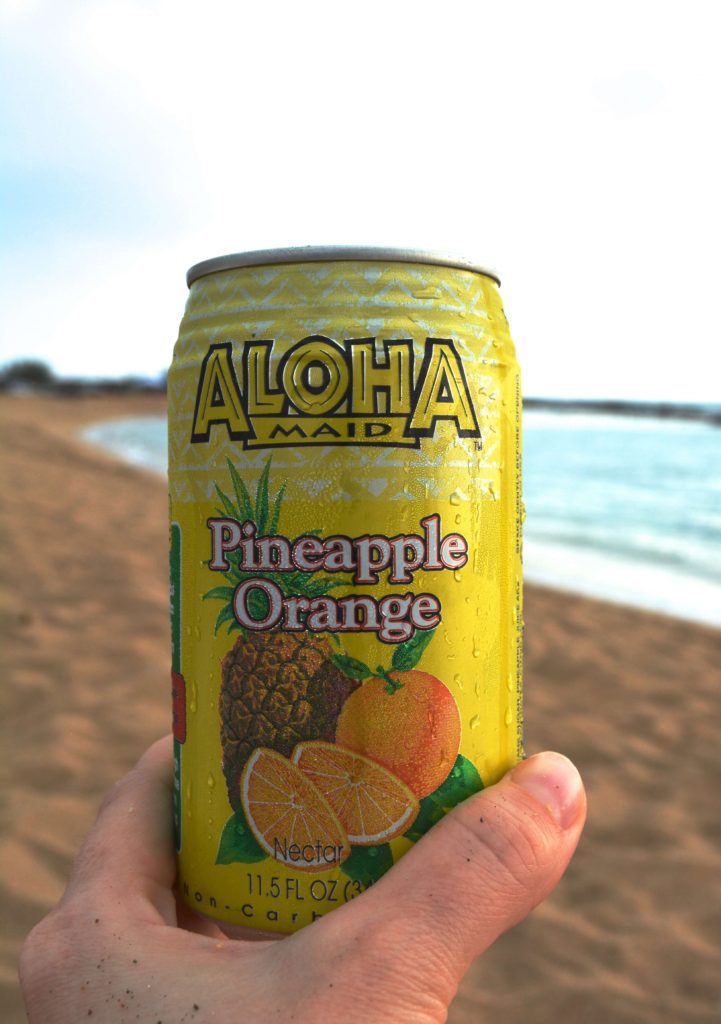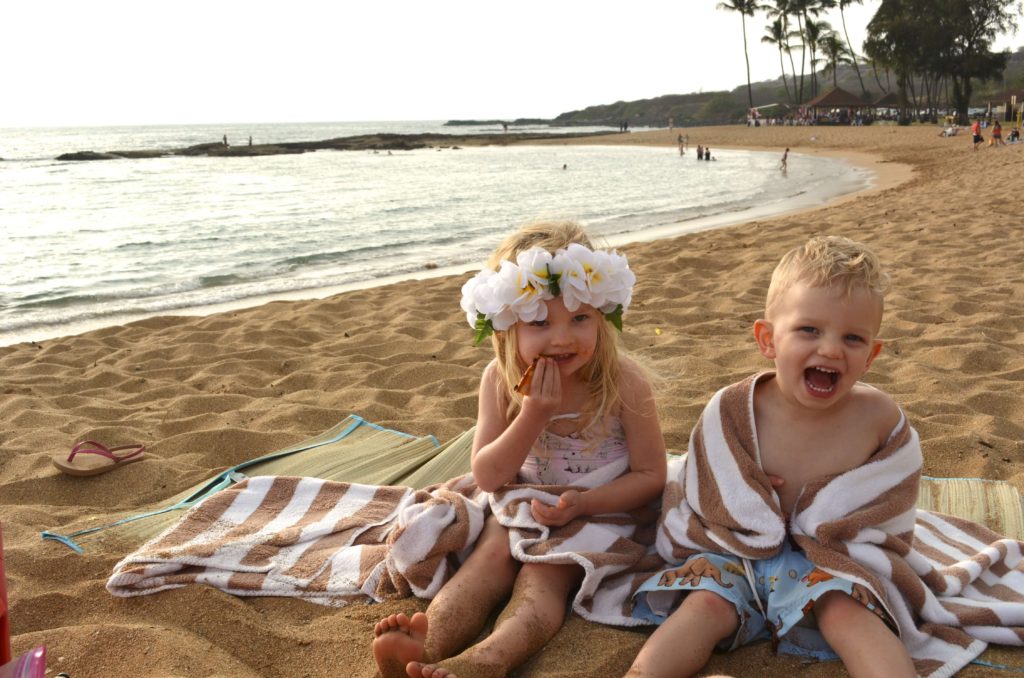 The kids absolutely love eating outside – especially on the beach (sand and all).  We've been trying to eat at least one meal everyday outside everyday this trip because we know we'll be stuck indoors for the next few months back home and it's just so much fun eating outdoors!
LOVE!