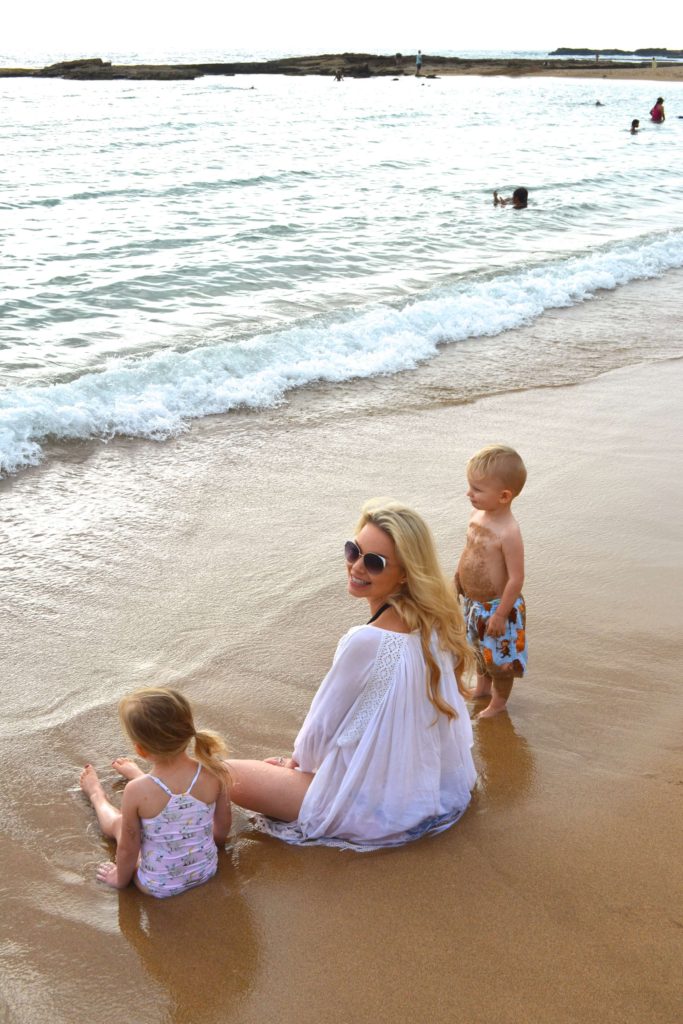 How far along?
24 weeks!
How are you feeling?
Physically – I'm in PAIN! All of the running around (we are doing tours and visiting new beaches, eating out, eating in, trying to get 'it all in'), so trekking the kids and packing everything up is exhausting. My S1 joint is SCREAMING at me. I've got to do more prenatal yoga and my physio exercises.
Emotionally – I'm so happy. I never want to leave this beautiful place.
Any weight gain? 
We planned to stay in a condo for the second half of our trip on the opposite side of the island and I was thinking that they might have a scale but they don't, (and I'm kind of glad). I think I've put on quite a few pounds!!!
New symptoms?
My back and my tailbone are just killing me. I need to make some serious doc appointments when we get home. I've read that you can take tylenol during pregnancy but I'm such a chicken when it comes to adding anything else to the mix.
General mood?
Great!
Gender?
We're still the only two that know! I can't believe I've been able to hold out this long…
Cravings?
Pineapple and tacos.
 Do you miss anything?
Wine.
Sleep?
Has been ok. The pain in my back! I know it's temporary though.
Working out?
Prenatal yoga and a bit too much running around in my opinion. I had to take Sunday OFF in terms of 'seeing things' around the island. I just wanted to chill in front of the t.v for a few hours and vedge.
Best moment this week?
I can't lie – as rough as it is packing our entire life up in the vehicle to get outside, the beach days have been out of control amazing.
What are you excited about?
We're doing a botanical garden tour tomorrow and I'm pumped to see all the gorgeous flowers.
Hope you have a fabulous week everyone!
LUVS,
Kate
xoxo
(ALL of Scarlet and William's various suits and board shorts are from one of our favourite online shops: http://www.stellacove.com