Sooooo, I'm pretty sure almost every meal had pineapple in it today.  I'm so obsessed with fresh fruit right now.  It is so easy to get here in Hawai'i and I'm eating it by the crate everyday.  Here's what we had today!  Hope you enjoy.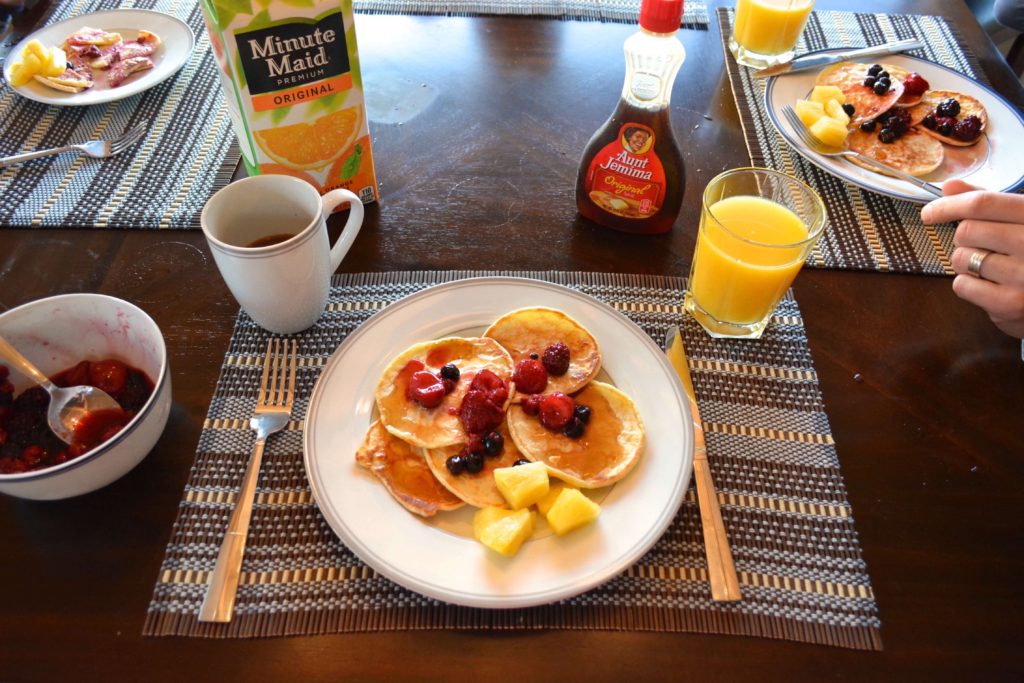 Breakfast!
Pancakes with berries, fresh pineapple, syrup, OJ and coffee with milk.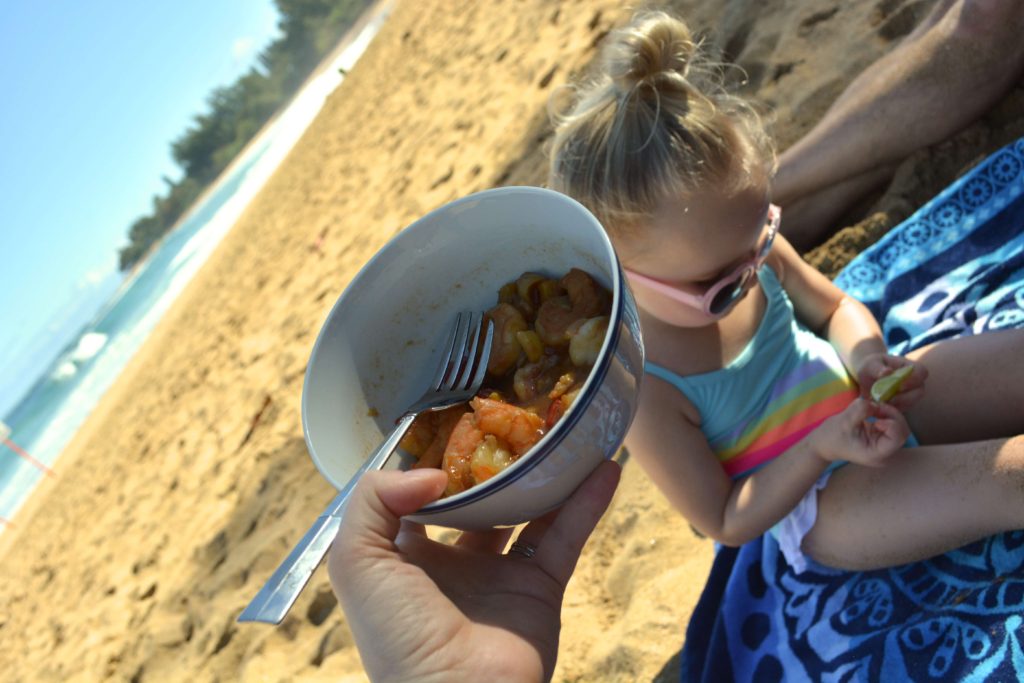 We went to the beach for lunch.  Nate and the kids had hot dogs and chips and I had left over dinner which was shrimp with pineapple, red peppers and onion.  It was in a teriyaki sauce and it had marinated perfectly overnight, so it was actually better today than it was yesterday 😉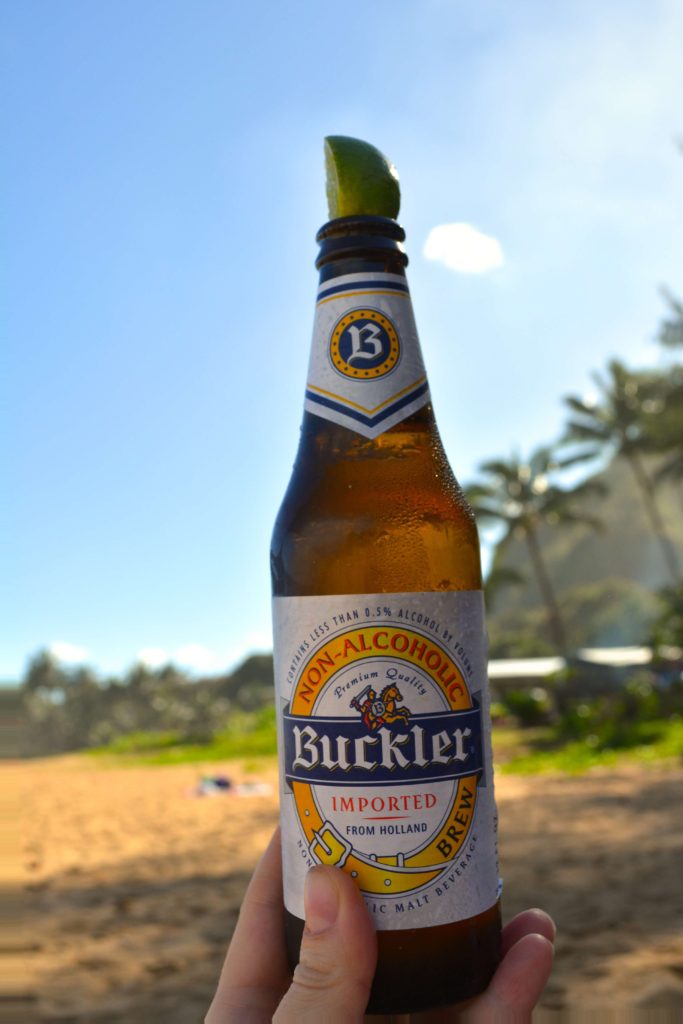 It's no Corona, but this 'near-beer' hit the spot.  I actually don't mind non-alcoholic beer!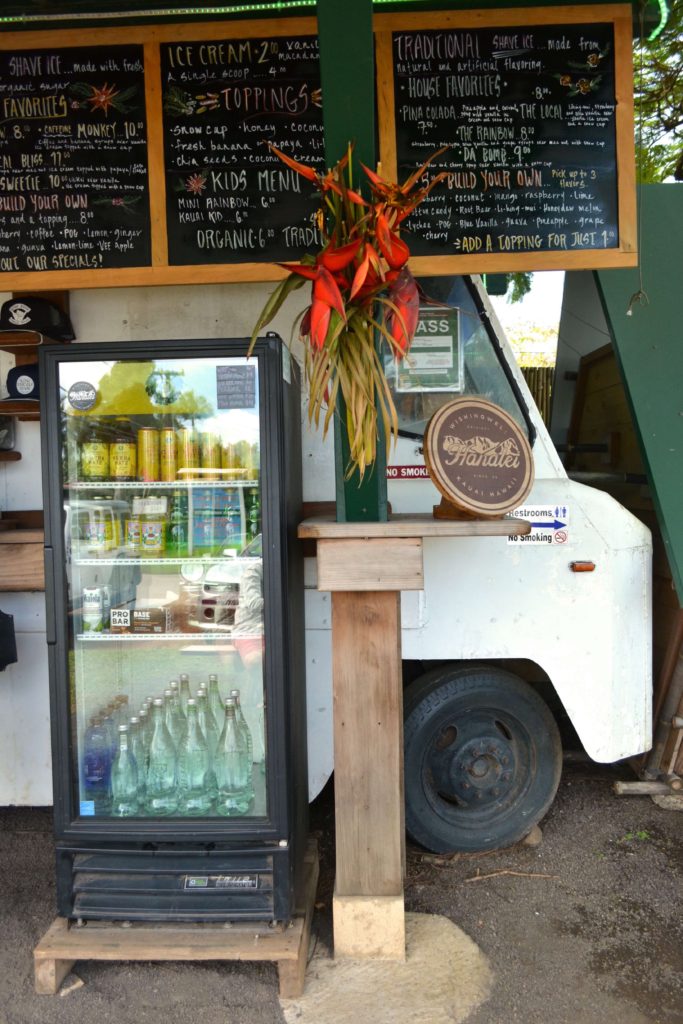 Snack:
We went to the cutest little SHAVE ICE shack on the north side of the island and believe it or not, it was my very first time EVER trying shave ice.  I don't know why I've never had it before but I'm sold.  It was out of this world.  Nate (who has had many) said this was the best that he had as well because the ice was really finely shaved.  I died it was so good.  The four of us shared a coconut/papaya blend and a Rainbow bowl with had lime, guava and some red fruit that I couldn't quite place.  UNBELIEVABLE!  We're going back for sure.  I want to try the acai bowls next!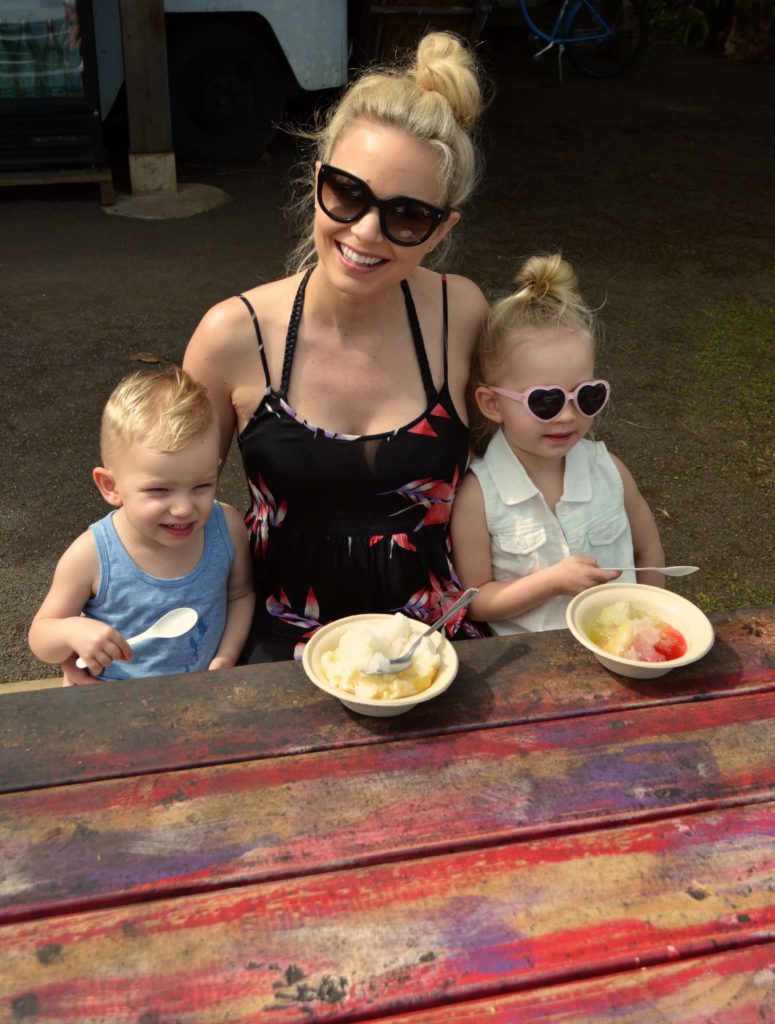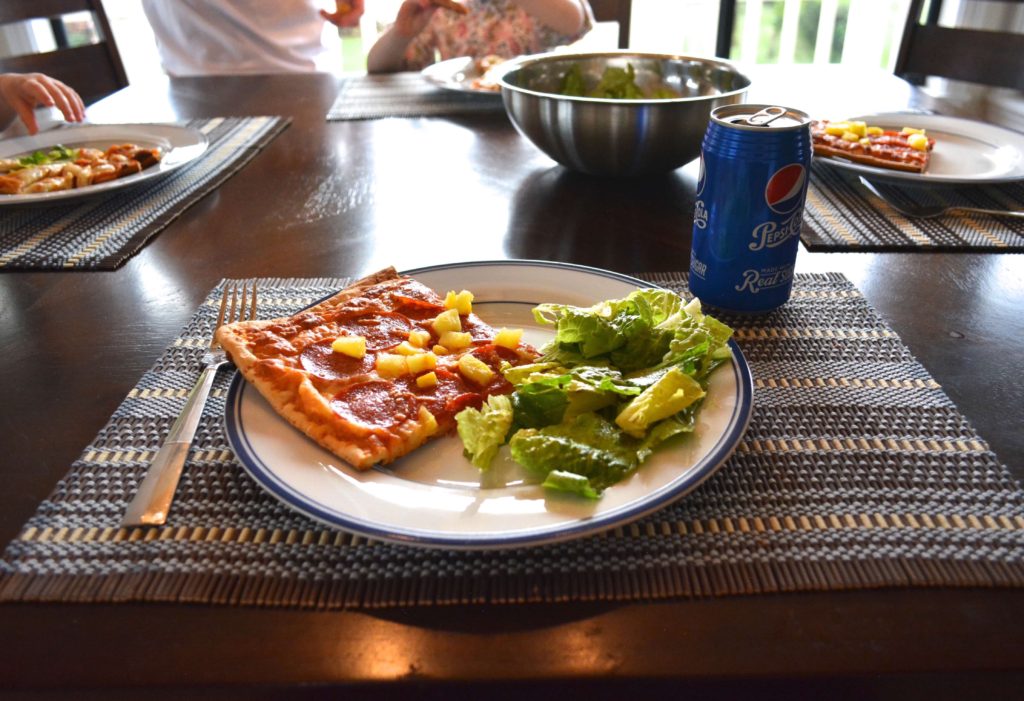 Dinner:
We had Hawaiian thin crust pizza and salad for dinner.  Nate cut up fresh pineapple and we just added it to the pepperoni pizza that we ordered.  As you can see I also indulged in a Pepsi because when it's in the house, I just kind of have to.